Columbia says goodbye to three genre-specific journals and hello to Allium: A Journal of Poetry & Prose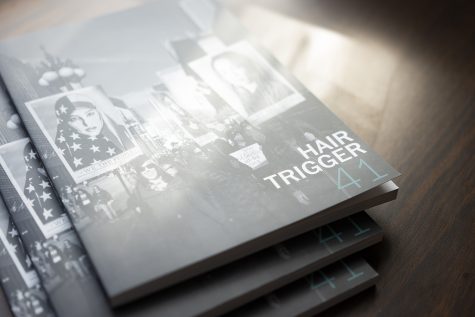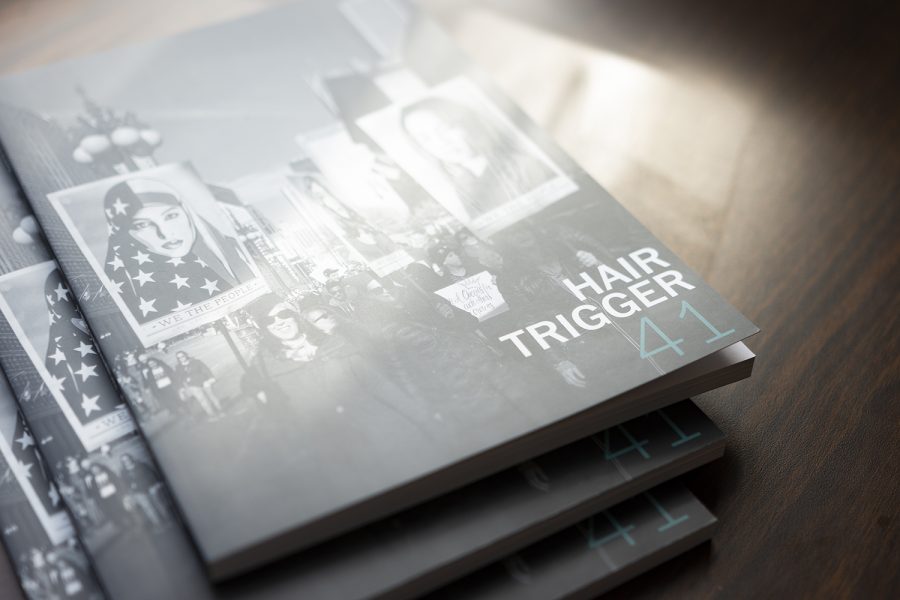 With the Master of Fine Arts program changing at Columbia, a conversation to create a new literary journal that encompassed all genres followed soon after.
Allium: A Journal of Poetry & Prose will replace Hair Trigger, Punctuate and Columbia Poetry Review as a multi- and mixed-genre journal.
It is a journal that "crosses genre boundaries," said Pegeen Reichert Powell, chair of the English and Creative Writing Department.
According to Allium's submissions page, the name comes from a "flower that includes hundreds of species … [that vary] in size, shape and color." Allium hopes to "create a similar resistance by publishing diverse creative voices, recognized and emerging writers and a variety of forms and genres."
Reichert Powell said MFA students entering Columbia next year will be allowed to work across all genres and will no longer be required to declare a specific genre to study, which influenced the department's decision to create Allium.
"The departments have moved around, and we are back [to being] one big department now … and it felt like a good time to unify our efforts behind a single journal that we could all claim as part of our identity," Reichert Powell said.
Allium, a print and online publication, plans to have an online fall and spring issue, as well as an annual winter print issue, according to Kenneth Daley, associate professor in the English and Creative Writing Department and editor-in-chief of Allium. Allium's team hopes to have the first edition of Allium available by this summer or early fall.
While Hair Trigger, Punctuate and Columbia Poetry Review will no longer accept submissions, previous work published through these three journals will remain available on Allium's archives page once it is active. The editing and production courses associated with those journals will still be available for undergraduate and graduate students to take.
Undergraduate students are hand-selected by faculty for the "Literary Magazine Editing" course based on their demonstration of leadership skills and exceptional writing, according to Alexis Pride, associate professor in the English and Creative Writing Department.
Trevor Templeton, a 2020 creative writing alum, took the course last spring and was able to read student submissions and vote on what would make the cut for Hair Trigger.
For Templeton, taking the course and being able to read for Hair Trigger was a beneficial experience that he said will continue helping students as they read for Allium.
"[Hair Trigger] definitely gave me a stronger sense of narrative and how to recognize that and how to say what's working and what's not working in a much more objective way," he said.
Only a few things will change for the course. Instead of editing only fiction submissions, there will be a focus on editing both fiction and nonfiction submissions, and there will be a companion course for poetry.
Pride, who has taught the course for nearly five years and is teaching it again this semester, is excited about what the change may bring.
"As with every experience where you are at the precipice of change, there is always the sentiment and deep appreciation of what past experiences have offered," Pride said. "But at the same time, there is the expectation and the excitement as you look toward the future and what the potential of growth and change can also afford you."
Allium will accept submissions nationally and internationally from published authors while making room for Columbia students.
Pride said she and other faculty members were adamant the production of the magazine remain student–centered and allow students to grow their professional skill set, give them an opportunity to get published and grant them experience working on a literary magazine.
Delia Rainey, a graduate student in the nonfiction program in the English and Creative Writing Department, read for Punctuate during the Spring 2020 semester. Rainey said she hopes Columbia continues to prioritize student submissions like Punctuate did.
"It builds community … to all be in a magazine together," she said.
Allium is currently accepting submissions, and Daley said they already have a few hundred submissions ready for students in the "Literary Magazine Editing" course to review.
While Hair Trigger gave Columbia students a better opportunity to get published, Allium has the potential to heighten the magazine as a whole by having contributors from all over the world, Templeton said.
For Daley, the most important thing about Allium is the multitude of student opportunities it offers.
"First and foremost is the experience that our students have," Daley said. "Some of them will be published in the journal, and it may be their first publication, and many more students will be involved in editing and reading through these submissions, which I think is a really educational and important experience for [students] … interested in creative writing."
Review Allium's submission guidelines and submit nonfiction, fiction and poetry pieces for $3 here.