Columbia puts memo to Mayor-elect Lightfoot 'on the table'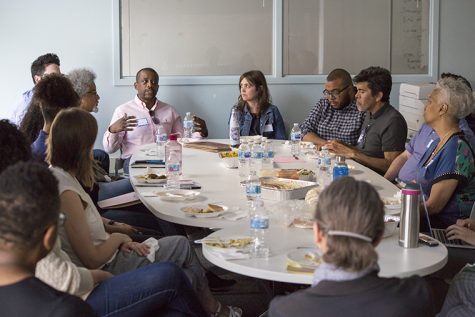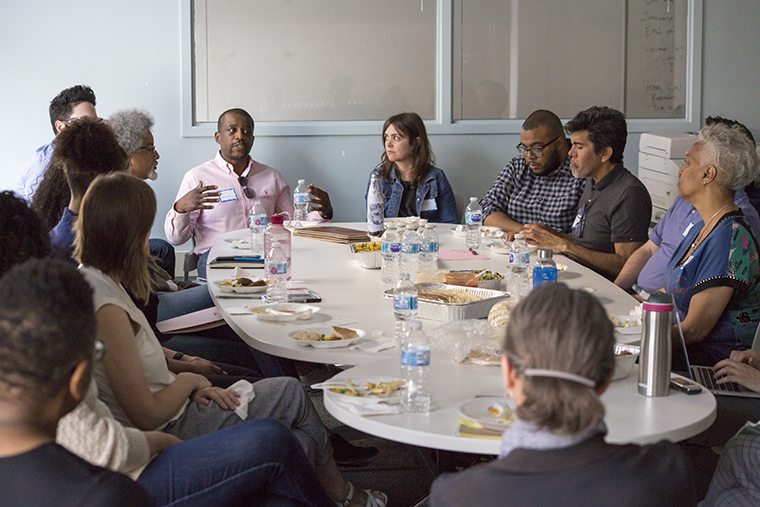 Raquel Monroe, co-director of academic diversity, equity and inclusion, pointed to everyone sitting around her and said they were all sitting at the table because they were leaders.
A group of 17 Columbia faculty and students gathered May 14 in the 600 S. Michigan Ave. building to participate in the annual "On the Table" forum—a discussion hosted by the Chicago Community Trust to elevate civic conversation.
This year's theme was to draft memos to Mayor-elect Lori Lightfoot outlining priorities for her administration.
"On the Table" has held open conversations across the city since 2014, with the hope of improving the area. This year, more than 400 forums were estimated to be held across the city, according to On The Table field reporter Lindsey Wright.
Wright added the community trust is expecting more than 1,000 memos from across Chicago to be sent to the Chicago Community Trust leaders, who will then look for commonalities to create one memo to send to Lightfoot.
"This year, of course, [is] such a historic year for the mayoral election … they really wanted to make sure that the voices you do not normally hear … have the opportunity to be heard by the mayor," Wright said.
During the two-hour conversation a number of issues were raised, including:police reform, segregation, collaboration with different communities, consciousness, funding for the arts, education and fair housing.
The group collectively agreed to express the need for more artists and creatives to have the mayor's ear.
"The artists are at the table not to do art, they're there as a part of that creative problem solving," said Administrative Assistant in the Theatre Department andpart-time faculty member Dawn Renee Jones.
In addition to making suggestions to the mayor, the Columbia group also looked inward to reflect on how Columbia can better address issues facing the city.
One of two students who attended the discussion, senior cultural studies major Alyssa Derezycky, said there needs to be a collective consciousness at Columbia. Derezycky said there are many areas in the curriculum that can better inform students on what is going on in the city, including issues like segregation.
"[We need to] talk specifically about the 'isms' being affected," Derezycky said. "Until we put names and faces to [these issues], the conversations are not really going to click with people."
The group said there should be programs or workshops at the college that provide education on these topics that should also be open to other colleges and schools.
Assistant Professor in the Cinema and Television Arts Department Carolina Posse said the college is not doing enough to connect to other communities in the area, and needs to create connections with other institutions.
For others, the conversation highlighted the need for more opportunities for students and faculty to share their thoughts.
"Right now, we are so afraid of talking," said Associate Professor in the Communication Department Elio Leturia. "If we don't talk, we don't learn and we don't develop."