Columbia helps create state-of-the-art music studio on the West Side of city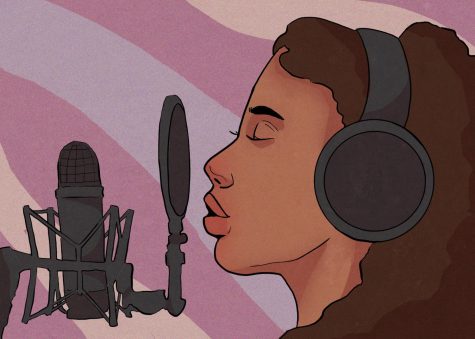 A renaissance is starting on the West Side of Chicago, and Columbia College Chicago is invested in making that happen.
BUILD Chicago is a nonprofit organization based in Austin that has been providing violence intervention and prevention programs for West Side youth for over 50 years. They unveiled a new $24 million community center late last month that features mental health resources, art studios, a gym and a café.
Among the features is a state-of-the-art music and recording studio that Columbia supported. Associate Professor Justin Sinkovich said he helped BUILD map out what equipment was needed, find equipment donors like Fender and Shure and organize the layout of the studio.
Sinkovich assisted with "everything from the monitors and speakers, the actual computers, the recording software," he said. "Everything down to the cables, the microphones, the instruments. It's all outfitted with keyboards, guitars, drums."
Bernard Lilly, BUILD's music and podcast program coordinator, said the music studio, which has just a keyboard and drum set at the moment, should be fully outfitted by this summer.
"It allows us to just give students space to express," Lilly said, who attended BUILD's programs in his youth. "That's necessary for any human being, [especially for] these youth on this side of town who experience so much trauma every day. Giving them that space is definitely therapeutic and empowering."
BUILD's Sakyrah Morris, who graduated from Columbia in 2021 with an audio design and production degree, teaches students the technical side of music, like audio software Logic Pro X.
Morris and Lilly have seen the positive effects that BUILD's music program gives, especially in teens that don't feel like they have any passions. They want to focus on growing basic qualities like confidence while also showing the many different job opportunities in the arts.
"They don't have to be the best singer. They don't have to be the best rapper or writer," Morris said. "It's all about what they bring to the table and how we can enhance what they already have."
Columbia started an initiative for community engagement in its 2021 strategic plan by creating the Fostering Sustainable Engagement subcommittee. Sinkovich said he had a goal to make a positive impact on future generations.
"Creativity in the arts is such a positive force in the world, and I wanted to just give back and help young people," Sinkovich said.
Lilly said he envisions Columbia providing scholarships, master classes and having Columbia students come to BUILD to teach. Right now, they are teaching programs like vocal performance, improv and introduction to instruments.
Sinkovich said that Columbia's partnership with BUILD will continue once the music program is in full operation by this summer.
"We're just getting started," Sinkovich said. "We're going to be building a stronger partnership; now that we have the center up and running, the job's not over. In a way it's just begun."