Columbia focuses on affordability to fix low graduation rates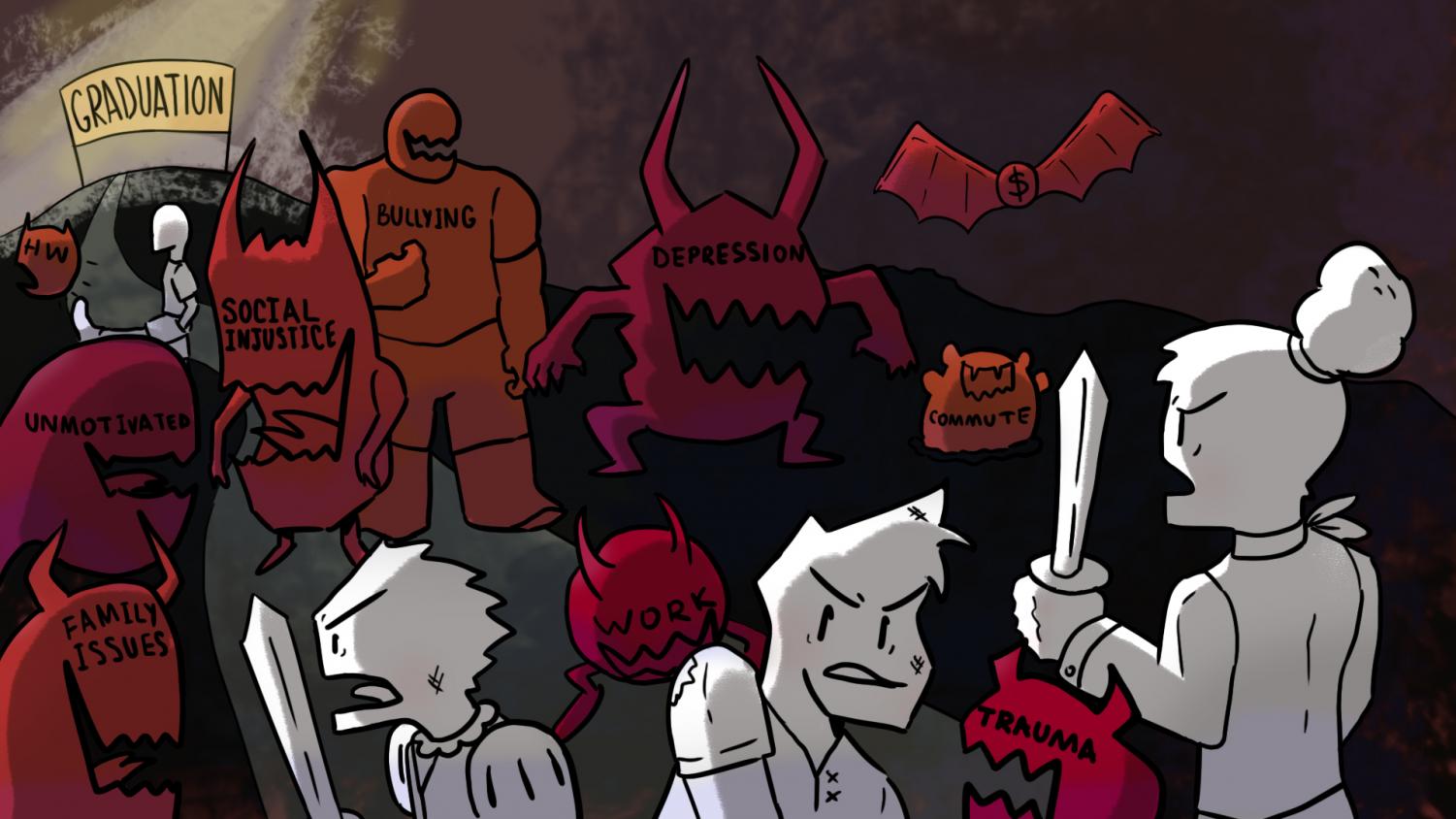 Some former Columbia students have cited financial factors as one of the main reasons for dropping out or transferring, which contributes to the college's low graduation rates.
The Chronicle of Higher Education ranked Columbia at 733 out of 969 private nonprofit colleges for its 6-year graduation rate in 2017, when Columbia's graduation rate was 44%. Columbia's graduation rate has increased to 48% for full-time first year students who started at the school in 2012.
Vice President of Enrollment Management Michael Joseph said the number is expected to be closer to 50% in 2019, due in part to administrators taking a closer look at students' long-term financial barriers.
"We have a little ways to go, but if we can get our retention rate up … the graduation rate will follow suit," Joseph said.
Joseph and Senior Vice President and Provost Marcella David said Columbia will concentrate on improving issues of affordability through financial aid opportunities for low-income students and fundraising efforts by alumni and friends of the college.
"The majority of students who historically have left here are leaving primarily because of affordability," Joseph said. "So, we are trying to address that as much as we possibly can."
Tuition for the 2019–2020 academic year costs $26,610 annually, with the median family income of incoming freshman in the Fall 2018 semester at $87,533. The average amount of financial aid awarded was roughly $18,736, according to Institutional Effectiveness.
Jacqui Rumely, who studied music business at Columbia for one year before transferring to a public university in Michigan, said she thought Columbia was not offering her any career experience or internship opportunities she could not get on her own.
"[Columbia is] insanely expensive," Rumely said. "I felt like I wasn't getting what I should have been for the money my dad was paying."
Ellie Eckerson Peters, assistant director of policy research at the Institute for Higher Edu- cation Policy, said low-income and minority students at colleges across the country are graduating at disproportionately lower rates compared to higher income, white students.
"What is really important is for institution leaders and policy makers at all levels to really be thinking about how the policies and practices on their campus can impact student enrollment," Eckerson Peters said.
Some ways institutional leaders can increase college completion rates are by providing need-based financial aid and helping students to understand requirements for grants, she said.
Katrina Coakley, associate provost for student success at Roosevelt University, said the school is aiming to solve similar issues to increase its year-to-year retention and graduation rates.
At Roosevelt, the 2012 cohort graduation rate was 39% for full- time freshman.
"We're doing a lot to minimize college bureaucracy with students," Coakley said. "[We are going] through the process to register … and making sure they aren't being pushed around from office to office."
In the past few years, Coakley said Roosevelt has begun to implement programs such as a 24/7 online tutoring portal and an early alert campaign, which provides support for students with low grades.
In addition to addressing affordability, outlining students' pathways to graduation and developing curriculum, Columbia's faculty and staff will also work on closing graduation rate gaps between white and minority students, David said.
"That is a particular focus for me," David said. "Part of [it] is to figure out the basis for the disparity. We're doing research to see if we can understand because we want to remove impediments and take action that's going to have the best effect."
Alumna fashion design major Hannah Lee Jackson credited her academic success to her ability to stay passionate and motivated while in school.
"I knew what I was going into right away, and I was determined to get out what I was going to be putting into the college," Jackson said.
Cinema arts and science major Tully Olsen said he did not fully appreciate all the connections, resources, opportunities or help available at Columbia until he dropped out.
After a year of experiencing "the real world" with student loan bills, Olsen returned to the college to continue to build his portfolio, he said.
"Columbia is all about how you utilize it," Olsen said. "It's all about your mindset."