Columbia cinema program listed in the top 25 in the nation by Hollywood Reporter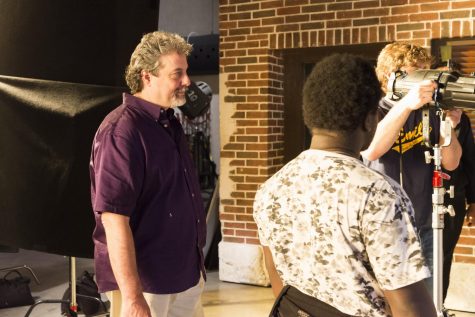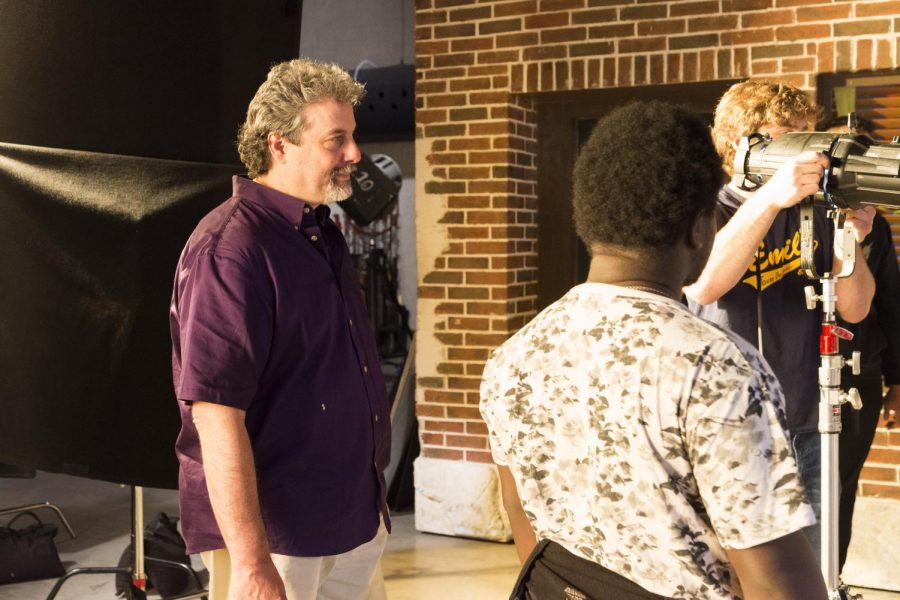 Citing the school's Semester in LA program, the expansive Media Production Center and kudos from alums praising Columbia's ability to "navigate between art and commerce," The Hollywood Reporter has once again named Columbia among its 2019 list of the top 25 American film schools.
Even though Columbia, ranked at 19, fell slightly—the college was listed at No. 18 in 2018 and No. 15 in 2017—that did not chill the excitement when the news was released on Aug. 15.
"People are seeing the program for the great hidden gem that it is, and it's becoming less hidden," said Eric Scholl, interim chair of the Cinema and Television Arts Department. "Somebody asked the question 'Why don't people know about Columbia?' And the point was, well they do. This is recognition that shows that people know Columbia is providing great education in a lot of fields, and this is one of the real standout areas."
The Hollywood Reporter article announcing this year's listing quoted Columbia alum Bryan Smiley—vice president of production at Sony Pictures Entertainment—who said "the school excels at teaching how to navigate between art and commerce."

The ranking came as no surprise to Assistant Professor Carolina Posse and Professor Joe Steiff in the Cinema and Television Arts Department.
"We work really hard to have a department that has meaningful impact on the industry, in terms of Hollywood," Steiff said. "It's a list that gets seen by people who are thinking about schools, so it's really important for us to be in that top 25."
Not only is the college in great company in the ranking—it sits alongside globally-renowned cinema schools such as the American Film Institute and New York University—but Scholl also pointed out that Columbia is one of two Midwestern colleges to make the list. Northwestern University was listed at 21 on the list, two rungs below Columbia.
Although Columbia is not on the East or West Coast where film has become synonymous with the culture—especially considering the Hollywood sign sits on one coast and every Marvel movie ever filmed is set on the opposite coast—Scholl said students are able to get a taste for the industry through internships in New York City or the Semester in LA experience.
The Semester in LA program allows students to spend a semester in Los Angeles taking classes and working in a part-time internship within their chosen cinematic field. Steiff said the program provides a "soft landing" for students to try out the industry.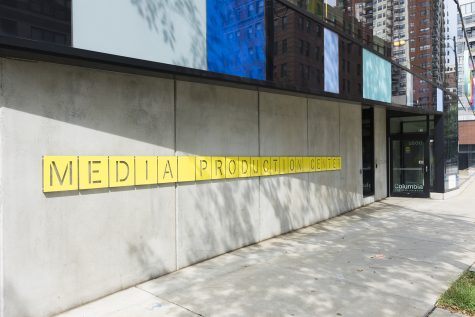 Columbia also offers a summer study abroad program in Florence, Italy, called "Cinematic Art in the Land of Leonardo" where students both learn about Italian film and historical context while also creating "a cinematic diary film that goes beyond the 'travelogue,'" according to Columbia's website.
Posse added that she'd like to see the program expand its opportunities both for international and study abroad students as the program finds its global voice.
Students do not have to hop on a plane to get a foot in the industry, though. In Chicago, numerous films and TV shows have been filmed, with some of the most well-known including "Empire," "Ferris Bueller's Day Off," "When Harry Met Sally" and "The Dark Knight."
Through national recognition, Scholl said enrollment in the Cinema and Television Arts Department has continued to build over the last few years. In Fall 2018, 1,550 students were enrolled in the department, and the cinema and filmmaking programs have been the most popular among transfer and freshman students since 2015, according to reports by Institutional Effectiveness.
For senior cinema art and science major Corbin Eaton, the film program's high ranking weighed into his decision to enroll when he was looking for colleges to attend.
"That's what's great about the Hollywood Reporter, it's something that really resonates with people in the industry," Scholl said.
Part of what draws new students to the program is the department's resources, namely the Media Production Center, 1600 S. State St., which Scholl called "the premiere educational production facility possibly in the country." The department also works to fund some student film projects since film can be an expensive artistic medium, an enticement that not many other schools offer, Scholl said.
Columbia is also home to "quality teaching" and alumni who range from Emmy and Oscar winners to those who have worked in the coveted NBC page position.
Students are encouraged to develop their own personal styles by practicing different forms of filmmaking, from Hollywood blockbusters to indie-flicks. They can also experiment with different film equipment, such as 35mm, 16mm or Super16 film, which often attracts international students, Posse said. And, by owning their own projects, outside of practicum films, they can continue to work on them outside of the college.
To stay competitive in the academic industry, Scholl said the department aims to grow the Semester in LA program, and expand bachelor's degree opportunities so students have more options for growth.
"We plan on, hopefully, staying on the list as long as possible," he said.