Columbia bookstore turns a new page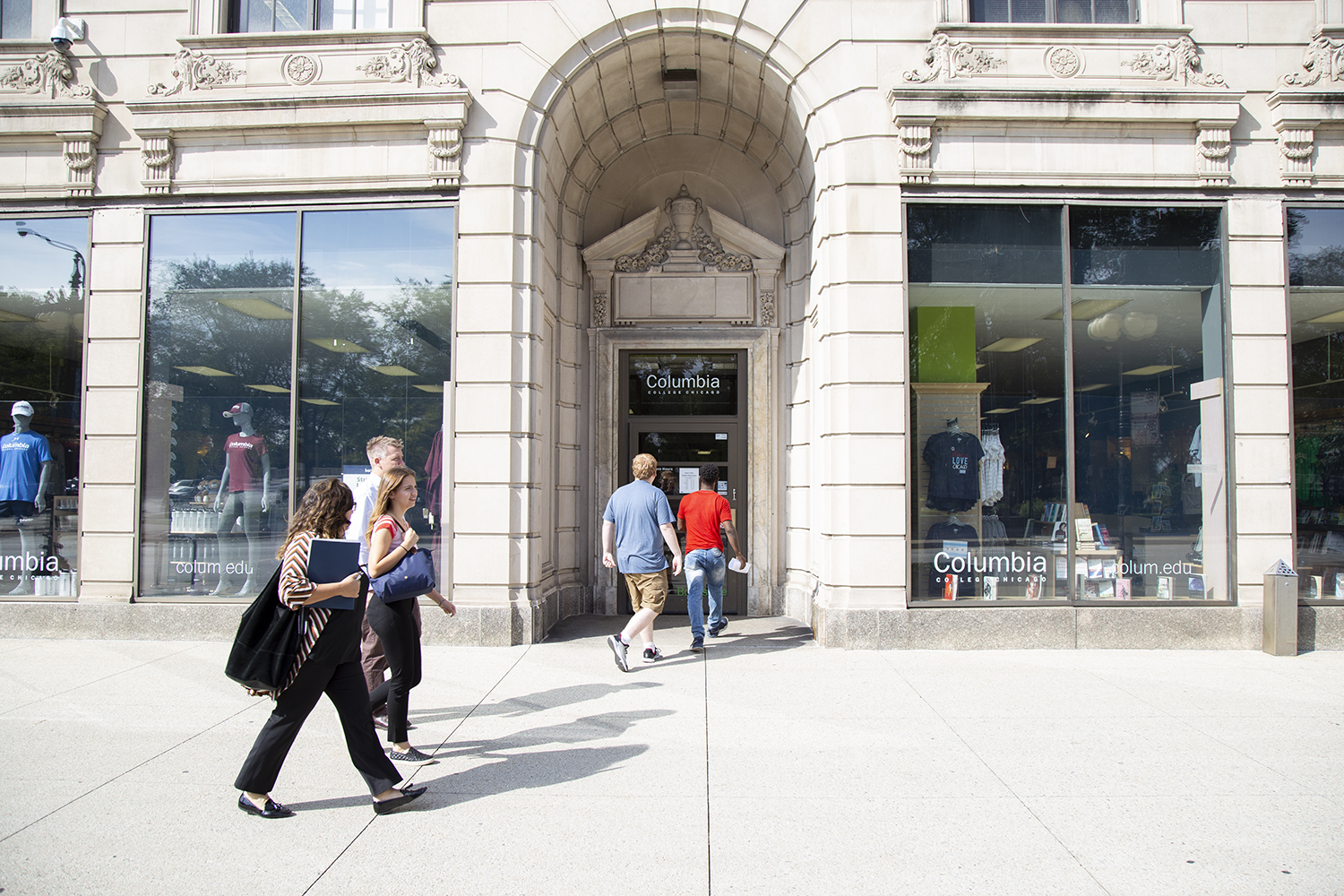 From eye-catching student artwork, Chicago-themed merchandise and new designs for Columbia apparel, students who go inside the campus bookstore to pick up textbooks are being met with a fresh new layout.
In partnership with Barnes and Noble College, Columbia's bookstore, 624 S. Michigan Ave., is hoping to attract more students under new management, as reported Aug. 12 by the Chronicle.
"I've definitely noticed the [new] variety," said senior fashion studies major Jonnique Beadle. "Being a major [that focuses on design], I could see they expanded and did a lot of work on it because … last year, it was just basic."
When the contract with Follett, the previous operator, ended, the college made the decision to solicit offers for a new partner to run the bookstore. Barnes and Noble College was chosen based on its ability to provide a "value proposition" to lower price points on books, said Bryon Gilstrap, director of procurement and administrative services.
In its proposal, Barnes and Noble College guaranteed to price match with Amazon, something that appealed to the leaders of the college. After evaluating it, the price point was calculated to be cheaper through Barnes and Noble College than Follett, Gilstrap said.
Junior social media and digital strategy major Megan Troglio said she noticed generic books are cheaper now, but there was not a noticeable enough change in cost regarding textbooks.
"It's an arm and a leg either way," Troglio said.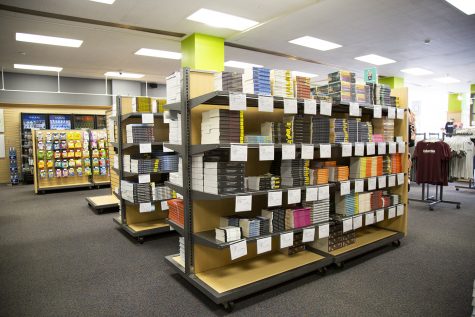 Troglio liked the new layout for the displays because it provided greater accessibility when buying textbooks.
"I can find it without being a complete nuisance to the staff," she said.
Under Follett's layout, an employee needed to pull the books if a student wanted them, now, anyone can access them Gilstrap said. The aisles are also wider under the new format, making them more accessible and compliant with the Americans with Disabilities Act.
Barnes and Noble-specific merchandise has made its way into the store as well, said Griffen MacCorkle, 2019 acting alumnus and bookstore cashier. However, the bookstore still contains a mix of leftover merchandise from Follett like T-shirts, sweatshirts and pants.
"There's a lot of variety to give options if you want to buy some Columbia clothing or Chicago clothing … or looking to get some school merchandise for your family and friends," said Jayson Hallberg, sophomore animation major. "This is the place to go."
People passing by on Michigan Avenue can now admire the student artwork featured in the window fronts.
MacCorkle said he recently put up drawings and paintings on the pillars of the bookstore and thinks they will receive more student artwork soon.
Featuring art is essential for a school like Columbia, and allows the school to support its students, said junior multimedia photojournalism major Mary Plazak. Gilstrap said a committee will select student's artwork in a "fair" way through the provost's office.
"The richness of our college in terms of diversity is what makes us great," he said referring to the range of majors represented at Columbia. "But it also makes tackling some of these challenges that more traditional schools don't [face] tougher for us."
Another one of the college's priorities was to make sure students filled non-management positions, Gilstrap said.
"The only mandate we gave [Barnes and Noble] was that we wanted the people working in the store to be students," Gilstrap said. "How they got there was an employment decision that [Barnes and Noble] would make."
As for the future of the bookstore, Gilstrap said the Office of the Provost is heavily involved in getting student input on how to represent all of the students and their diversity.