Columbia 'authors the culture of its time' with plans for digital Manifest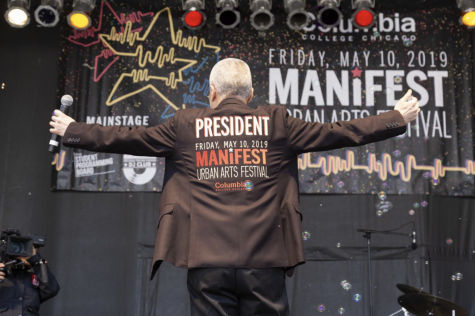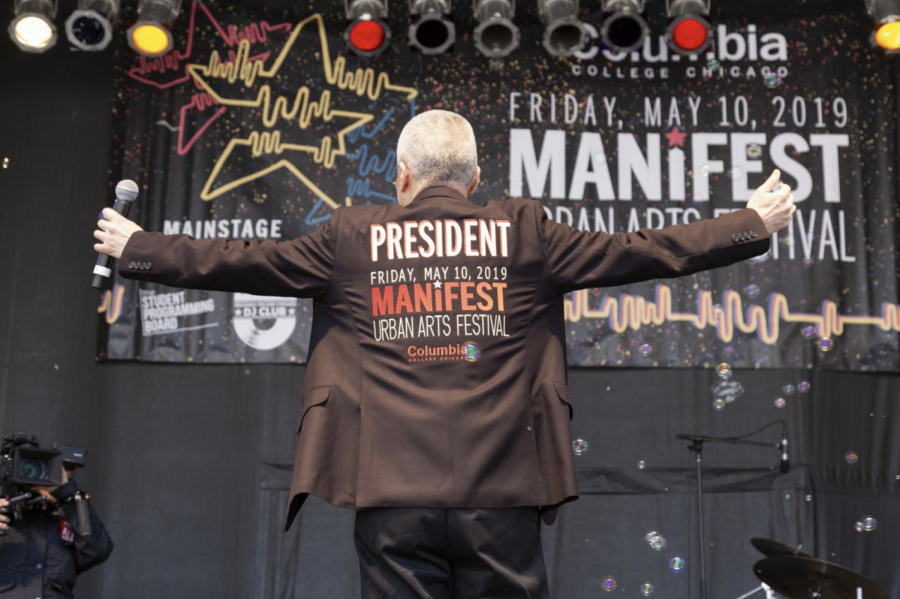 Emma Young was studying abroad in Germany during the Fall 2019 semester when she spent more than a month focused on writing and producing a song for Manifest's song competition—something she has been looking forward to since she was a freshman.
Young—a senior contemporary, urban and popular music major and the 2020 song competition winner—said she took time away from her activities in Germany to put all of her energy into the song, which she said is about the "triumphant times" Columbia students have gone through and overcome.
"I was really looking forward to the energy of the festival and the positive light that you get from performing on a big stage and in front of your peers," Young said. "It was going to be this really triumphant moment where I'm celebrating with my graduating class. And now, that feeling is going to be lessened."
Columbia's annual Manifest Urban Arts Festival—a day-long festival put together by students largely featuring work from graduating seniors in an array of majors—will take a new form this year as the Manifest RISES Digital Festival.
Due to campus building closures and in-person classes being moved online for the remainder of the semester because of the coronavirus, or COVID-19 pandemic, the usual single-day festival will now be a weeklong celebration online May 11-15, according to an email from Associate Dean of Student Life Kari Sommers to the Chronicle.
This year's theme, "RISE," serves as a prompt to bring Columbia's community together, Sommers said. It is a "unified vision" that President and CEO Kwang-Wu Kim said is "more appropriate now than ever" in his March 23 collegewide email announcing the transition of the festival and the cancellation of commencement.
Sommers said as the festival transitions to a digital platform the Manifest website will serve as a "hub of student showcases" with stationary content such as digital exhibitions, catalogs and videos that can be viewed all week, along with live events scheduled throughout the week, including the festival kick-off, remote artist talks, student screenings and performances.
The digital festival will also follow a communication plan through campuswide emails and social media to "create engagement" with the Columbia community, Sommers said. This will include a "Pre-Manifest" introducing the new format and a "Week-of-Manifest" campaign to encourage students to showcase their own work via social media platforms.
"Our goal is to showcase student talent online in order to celebrate our student body and create community," Sommers said. "The goals remain the same. They are to create a sense of belonging and community, empower students to hone their academic learning by real-world practice and showcase Columbia student talent."
Sommers said Manifest has and always will be about the students and referenced a line in Columbia's mission statement: "Columbia's intent is to educate students who will communicate creatively and shape the public's perceptions of issues and events and who will author the culture of their times."

Although Young is happy to be part of the festival in any form, she said she has gone through a number of emotional states regarding the situation, including feeling robbed of her graduating experience.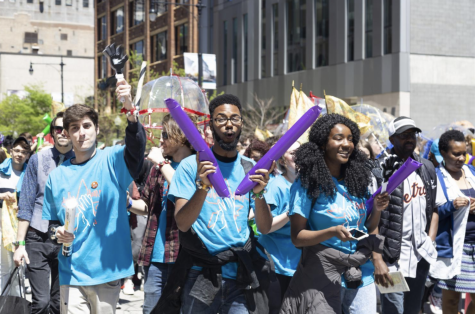 Ari Ganahl, a senior illustration major, said they understand there are not many options for how to continue certain events, but much of what students care about, including Manifest, cannot be done online.
"Online Manifest is not Manifest," Ganahl said.
Ganahl, who is part of the Illustration Student Group, said although some artwork can easily transition online, other work like live performance will not have the same effect. They said much of what the physical festival offers is the chance to connect and talk with people in person, which cannot be fulfilled online.
"I'm pretty sure everyone is a little bit devastated right now," Ganahl said.
Sol Salinas, a junior illustration major, said moving Manifest online will be "really weird" because the core of Columbia is face-to-face interaction and collaboration. However, Salinas said everyone will be able to transition and "make it good," even though "it's easy to miss people in the endless sea of the internet."
Meg Duguid, director of exhibitions in the Department of Exhibitions Performance and Student Spaces, works alongside staff and students for exhibitions at the college, including Manifest. She said she has been in constant contact with faculty on how to transition student work online properly for the digital festival.
A Manifest student team, including Manifest Creative Director Paulina Ryt, have a major role in putting together the showcase. They were unavailable for an interview as of press time.
Duguid said the staff and faculty she works with know the intent of the students' work and know the best way to display it on an online platform but added that it will take a few meetings for everyone to fully understand a clear approach to the changes.

Transitioning art to a digital, online sphere, such as what the Manifest team is planning, has increasingly taken form across a variety of creative disciplines from artists around the world in recent days, with livestreamed musical performances, often from musicians' living rooms, along with the availability of recorded, digital versions of some theatre productions for home viewing, online access to view select museum collections and art sales through digital print shops.
"Everyone is really trying to hold each other's hands and help each other through this because this is something that none of us have ever experienced," Duguid said. "All of us together—the students, the faculty and staff—are going to end up through this time period creating many, many new avenues to view and present art in a very short time."