Columbia alum leads college's first virtual game jam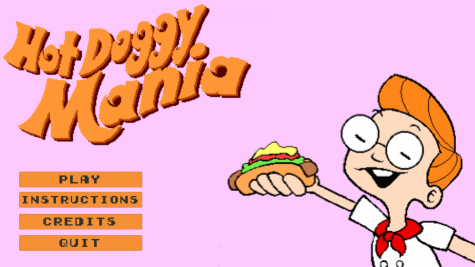 Game jams can be a hectic and exhilarating event for developers and creatives who are looking to create a fully functional game in just two or three days.
But what if that same experience was translated over a month-long period of development?
During a 2010 Interactive Arts Media exhibit at Columbia, Andrew Forster, a 2012 game design alum, said he was displaying his modification of "Doom II: Hell on Earth" when he met Dirk Matthews, senior director of Development and Alumni Relations. In that moment the two discussed the idea of starting a game jam at Columbia.
Forster received an email 10 years later from Matthews with the subject line "Game Jam." From there, they discussed a plan to make an event more approachable for students and alums during the pandemic.
"I want to make every team member feel relaxed and not feel any pressure whatsoever," Forster said. "Just have … fun and contribute with whatever free time you have."
For the last month, Forster has been leading the college's new virtual game jam with a group of five students and alums to develop an action-based 2D platform game called "Hot Doggy Mania," based on the 1980s arcade game "Burger Time."
Forster said the group expects to release the game for free on the platform Unity with three levels, each representing different cities and their signature hot dogs.
"I got an email saying there was going to be a game jam hosted by a former student who worked at Nintendo, so I just signed up," said Sunnie Farrar, 2020 game art alum. "I wasn't really expecting anything. I just thought it would be good to do a project because I just graduated and the pandemic hit."
Farrar, who works on the design and animation for the protagonist, enemies and platform—to climb and walk on—of "Hot Doggy Mania" said she has been enjoying the virtual game jam from home because it allows her to work around her part-time job, unlike most game jams which happen during a weekend.
Jethro Schoppenhorst, a senior game programming major, said he heard about the game jam from a recent graduate and has been working on pathfinding for the game—which refers to the movement of enemies and creating the shortest route between them and the main character.
Although they are not meeting in person, Schoppenhorst said game jams force creators to learn new skills or programs which can add to their portfolio for future jobs.
"We don't really get a scope of everything that's in the industry," Schoppenhorst said. "A lot of the games I played don't have the same kind of 2D pathfinding, so it's never something I would have thought of."
Ian Jeannin, a senior game design major, has been planning out the various mechanics for the game jam and working on some programming.
Jeannin said communication within the group is not as direct as in-person game jams but it has allowed him to learn how to work on the program Unity and refine skills that he would have lost without the motivation brought on by the game jam.
"Due to us spending a month on this, it allows us to go at it [with] our free time," said Jeannin, who heard about the game jam from Schoppenhorst. "We decide when we're able to work on it rather than having to force it into a short time period."
Caleb Cuzner, a 2020 music composition for the screen MFA alum, said a benefit of being in a longer game jam is the ability to actually finish the project and have a tangible game to show employers, as shorter game jams rarely give developers enough time to create a completed product.
Cuzner, who composed the game's music, said he based it on old 1950s drive-in movie theatre food commercials and worked with the rest of the team to decide what other sound effects were needed for actions and movements.
"The biggest reason I do game jams is to meet people in other facets of the game development industry," Cuzner said. "To meet those people and have opportunities to work with them and to network."
"Hot Doggy Mania" was officially released Friday, Oct. 16 and will also be premiere via Zoom Oct. 24. You can play the latest build here.