Columbia alum and adjunct professor team up to screenwrite 'The Marksman'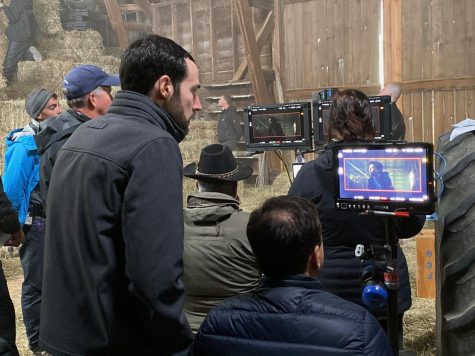 Chris Charles' father bought out the entire theatre to see the movie his son co-wrote. One might think that was impressive, Charles said, but 10 people was the maximum capacity.
Charles, co-screenwriter of "The Marksman" and a 2007 cinema arts and science alum, said he and Danny Kravitz, adjunct faculty member in the Cinema and Television Arts Department, began writing the first draft of "The Marksman" in 2009.
Charles, once a student of Kravitz's, said Kravitz encouraged his students to write about what they knew, so once in class he wrote about his experience as a teenager growing up in Kennebunk, Maine.
"Danny liked the story so much he encouraged me to call him if I ever wanted to actually make a movie one day," Charles said. "Years later, I called him, and I reminded him of the conversation we had. He was true to his word, and we began collaborating on our first script together."
The movie follows a former Marine and rancher, who is played by Liam Neeson, in an Arizona border town as he helps a young boy escape from a Mexican drug cartel.
Charles and Kravitz explored themes personal to them including loss, hardship and redemption, and Charles said he originally pitched the idea of a character escaping a dangerous drug cartel after reading about real-life conflicts along the U.S. southern border.
However, Kravitz "hated" the idea because it was too dark and violent, Charles said, but he continued persuading Kravitz by showing him newspaper articles and documentaries on the subject.
"I wasn't hooked in any way yet," Kravitz said. "But then we dug into it, and then very quickly we landed on a character. … They'd become the two unlikely people that end up … helping each other in a way that perhaps they most needed. Once we got that part of it, then we were off to the races."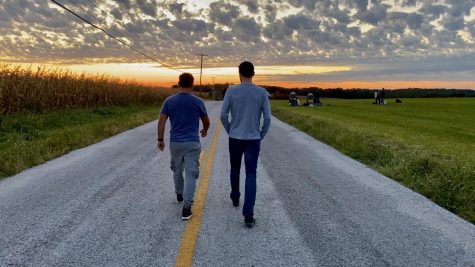 An early draft of the film caught the attention of Kravitz's manager who passed it along to another manager, who ended up giving it to Tai Duncan, president of production at Zero Gravity Management, a film management and production company, Charles said.
He said Duncan was intrigued by the screenplay but was not in a position to make the film, so it was put on the back-burner. A few years later, Duncan approached Kravitz and Charles to produce the script and began submitting it to actors and directors.
The script soon caught the attention of three-time Academy Award nominee Robert Lorenz, and from there, Lorenz, Charles and Kravitz worked together to fine-tune it.
"Robert loved the story and immediately wanted to join the team," Charles said. "He really helped [Kravitz and me] take things that were working and make them work even better and elevate the material."
They began filming during the fall of 2019 over a 29-day period in New Mexico and Ohio, he said.
Kravitz said he shared the entire filmmaking process with his students—from calling them while on set, to sharing updates about the film. He said his students were able to experience every step with him.
Charles and Kravitz were unable to fly out to L.A. to watch the first screening of the film, but after watching it on the big screen, Charles said he was "moved" by the final product.
"It was a roller coaster over the years, but we were able to find the joy in the process," he said. "And I'll never forget when Danny told me … if this movie never gets made, I will always look back at this process and cherish it, because I have grown as a writer and we have grown as friends."