College's 10% tuition hike ignites concerns and frustrations in the Columbia community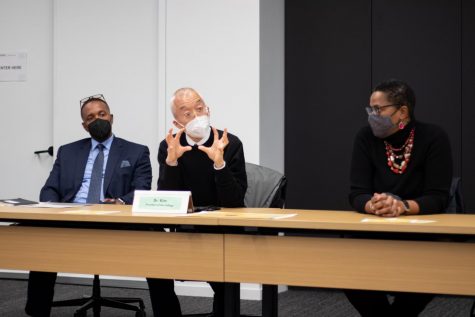 Marcus Bailey, a junior music major, was surprised after hearing tuition would be increased by 10% for the Fall 2022 semester. He said the increase felt "very sudden."
"I know that a lot of colleges back in Ohio, where I'm from, typically do it over a course of a few years, or not as significant percentage-wise," Bailey said. "This is a pretty big increase. It sucks."
President and CEO Kwang-Wu Kim announced the increase in tuition, along with a 2.5% increase in residence hall prices, during a Nov. 16 meeting with the Student Government Association.
Despite the 10% increase, Kim said Columbia will still cost less than its competitors, citing tuition prices at Savannah College of Art and Design, DePaul University and Emerson College.
Even with the lower price tag when compared to some competitors, students such as Louis Lam are questioning how they will be able to afford the new tuition price.
Lam, a junior communication major and international student senator for SGA, is concerned about the tuition hike for international students and whether he can afford tuition next year.
Lam said the increase has a big impact on international students as they do not qualify for financial aid through the federal government.
"[International students] can only work 20 hours on campus only. There's only a certain amount of money we can get," Lam said. "So there is not a lot of support regarding tuition anyways, and with the increase that's even much less support."
Reese Givens, a junior film and television major and SGA president, said the tuition increase was not a shock to her and other members of the SGA because they had been informed of the school's deficit earlier in the year by Kim. Despite this, Givens feels divided.
"I want to empathize with the administration because I understand the position the school is in. We are in debt, [and] we are having to run on a very tight budget," Givens said. "But I just don't know if putting the college's debt on to the backs of students who are also in debt, [and] also taking out loans, was the best idea."
Givens said she was concerned about Cinema and Television Arts Department programs being cut and wondered if the tuition increase would go toward bringing those programs back.
In response, Kim said he was unable to speak on curriculum and that the school is going to have to be very strategic in where they can reinvest. He also noted the 10% increase won't bring the school out of the current deficit.
Kim said many colleges build a fundraising model that is highly dependent on alums. Columbia has failed to successfully follow this model, with less than 1% of alums donating to the college.
"I think it's more that we have not done a good job historically of really building relationships with our alums and really building their pride in the institution," Kim said.
Kim said the college has a lot of work to do, but it also has a lot of possibility for growth.
"It's really only in the last four or five years that the college has really started to grow up and start to do fundraising in an effective way," Kim said. "So I think there's a lot of upside. But that's why [alum donations] right now [are] relatively small."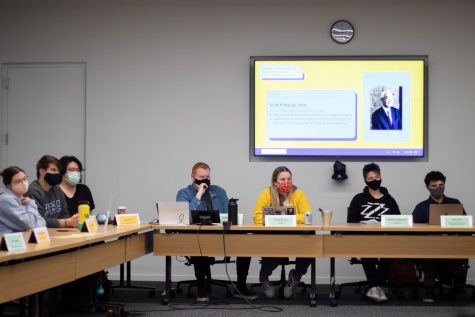 In an email to the Chronicle on Nov. 17, Diana Vallera, president of CFAC — the part-time faculty union — and adjunct faculty member in the Photography Department, said she finds the tuition increase troublesome in light of the national student debt problem and the ongoing pandemic.
Vallera said the administration has failed at welcoming the larger Columbia community — including CFAC — into the decision-making process.
"I firmly believe that if the stakeholders were brought into the conversation, we would have found creative solutions to the financial strains through a [diversity, equity and inclusion] lens and centering a commitment to student learning," Vallera said. "We were not provided this opportunity."
Vallera said CFAC will continue to advocate for students to receive the quality instruction they deserve amid the tuition increase.
Madhurima Chakraborty, president of the Faculty Senate and associate chair of the English and Creative Writing Department, said following the announcement the Faculty Senate Executive Committee discussed the tuition increase and said they would like to see the money go toward improving students' academic experience.
"If tuition rates are in fact going up, we hope that we can see where that money goes," Chakraborty said. "And our hope is that it goes, clearly and apparently, into bettering the academic experience of students."
Matthew Rillie, membership chair of the United Staff of Columbia College and coordinator of Student Support and Engagement for Student Diversity and Inclusion, said the tuition increase is heavy news.
"I think students and staff have a lot of questions right now. It hasn't seemed really clear about how people can get those answered," Rillie said. "It seems like the email went out, and then most people are looking to the Chronicle or union reps to answer questions."
Rillie said they would like to remind the institution of the hardships many students and staff have experienced over the past couple of years.
"I would invite administration who want to say how hard it's been for the college to think about how hard it's been for the people of the college," Rillie said.