College to merge Art and Art History, Design Departments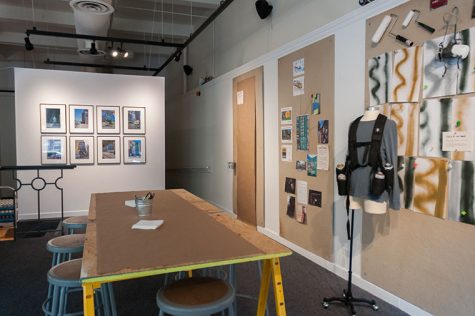 Columbia's Art and Art History and Design Departments will merge into one department called Art | Design when school starts in 2024.
The merger was led by a proposal from Associate Professor Duncan MacKenzie, who is also the chair of the Art and Art History Department and the Interim Chair of the Design Department. 
Faculty discussions began in Spring 2021 to explore bringing them together. 
The new department name "Art | Design" would be referred to "Art and Design" verbally. The name was chosen by the department, in consultation with Strategic Marketing and Enrollment Management. 
What it means for students: Course "alpha" codes will remain "AAH" and "DSGN" until the merger is complete in Fall 2024.  MacKenzie said students will not immediately see a big difference with the merger but over time it will "help propel innovation, hybridization and spur creative possibilities." 
What the provost is saying: "Many thanks to [Associate Professor in the Art and Art History Department] MacKenzie for his leadership, and to the faculty for their thoughtful consideration of the options for moving forward," Senior Vice President and Provost Marcella David said to faculty in an email on Monday, May 8. Rosita Sands, the dean of the School of Fine and Performing Arts, also signed the email. 
What MacKenzie is saying: "For many of us in Art and Design this is much more like a reintegration," MacKenzie told the Chronicle on May 8. "We recognize that no great work of art exists without design and no great design exists without artistry. At their extreme edges, art is problem seeking, and design is problem solving, but between the two we share the history of all visual communications, the manual, digital, and visual tools of conception and delivery, and a commitment to the knowledge that all form is, in and of itself, a primary element of content."
MacKenzie said that since the two departments split eight years ago, the bulk of the Art and Art History and Design faculty and staff have continued to work in both departments. He added that the two department's faculty and staff understand the realm of Art and Design as a spectrum.

It will also could spark new graduate programs within the new Art | Design, MacKenzie said. 

"This reintegration will help realize the primary role Art and Design play in this college and help the city recognize that Columbia is one of its greatest Art and Design resources."