College selects new chair of Science and Mathematics Department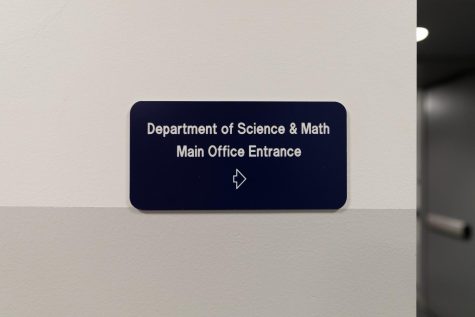 Elizabeth Davis-Berg will be the next chair of the Science and Mathematics Department. 
"I think what I'm most looking forward to doing is getting to represent and help my colleagues in science and math and around the college," said Davis-Berg, who is also a Columbia Core Faculty Fellow.
Stephen Corey, the dean of the School of Liberal Arts and Sciences, announced in an email March 15 that Davis-Berg had self-nominated to be considered for the position.
"I am most excited for Beth to take the next step in her already impressive academic career by becoming a department leader," Corey said in an email to the Chronicle. Being a department chair is one of the most challenging yet rewarding positions at the college." 
Corey added he is particularly excited to see how Davis-Berg will lead the department to grow its new major in environmental and sustainability studies. 
"While academic programs in environmental and sustainable studies are growing in popularity across the country, few are situated in and can draw from the rich backgrounds and interests of faculty and students at a college for creatives," Corey said about Davis-Berg. 
An open forum was held on March 20. 
At Columbia, Davis-Berg teaches biology and is president of the American Microscopical Society. Her research includes work in biodiversity, ecology and in the conversation of snails. 
Davis-Berg has a bachelor's degree in biology from the University of Chicago and holds a doctorate in ecology and evolutionary biology from the University of Kansas. 
The college is filling key positions in the remaining weeks of the semester. 
Earlier this week, the college appointed Professor Wenhwa Ts'ao and Associate Professor Eric Scholl, both from the Cinema and Television Arts Department, to be interim co-chairs after Thelma Vickroy leaves in August. 
Also this week, the college selected Peg Murphy to be chair of the Communication Department. She is an associate professor in the Communication Department and currently serves as associate chair. Tom Dowd, associate dean of the School of Media Arts, was selected to be the next dean of the School of Media Arts in June after Eric Freedman leaves for a provost role at Truman State University.