College removes mask requirements beginning Feb. 20 as COVID-19 levels continue to be 'low'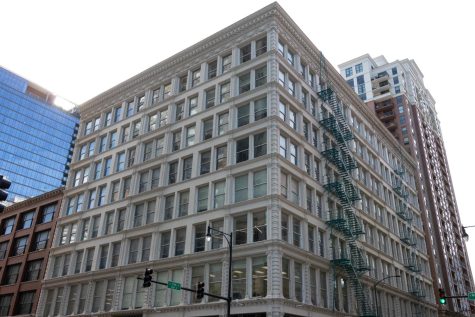 Students and instructors will no longer have to wear masks in the classroom starting on Monday.
As expected, the college lifted its mask mandate starting Feb. 20. Masks will now be optional in classrooms and other instructional settings. 
The college announced the change in its COVID-19 policy in an email on Feb. 17. Masks have been required in classroom and instructional settings since the start of the pandemic.
Columbia's community COVID level has been at "low" since Jan. 25. The Centers for Disease Control determines community levels based on new hospitalizations, the number of people already in the hospital and total number of cases. 
Though masks are no longer required, the college asked that students, faculty and staff act respectfully toward anyone who wishes to wear one even after the mandate is lifted.
Anyone experiencing symptoms of a cold, respiratory issues or the flu should remain home and not come to campus even if they don't have COVID. The college also advised that people who are coughing or sneezing wear a mask around others on campus until the symptoms diminish. 
COVID-19 vaccinations and booster shots will continue to be provided at the 600 S. Michigan Ave. building. Columbia students and staff can call 800-993-8244 to schedule an appointment as well as by using the CareATC patient portal. 
Full COVID-19 precautions can be found here.