Editor's Note: College must continue discussion on diversity, inclusion progress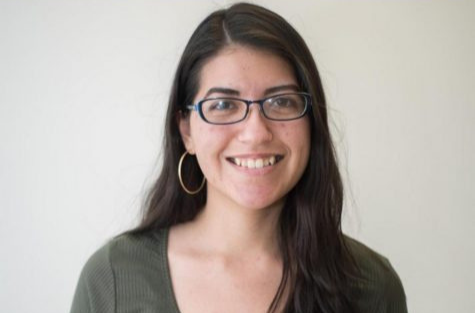 As reported on the Front Page, transgender students may not feel as accepted on campus as they had hoped to be when choosing to attend Columbia. Furthermore, a story on Page 3 explores the Native American population on campus and the need for an increased presence and support of this community. The complaints and concerns of these groups are important to recognize and correct as the college moves toward being a leader in diversity in higher education. Columbia has succeeded in setting an example for other colleges, but it still has a long way to go.
As stated in the Front Page article, students are critical of the college's diversity initiatives and how they have been treated on campus. These complaints include misgendering and accessibility of gender-inclusive options on campus, and led to at least one student leaving the school.
The college is in an ongoing process of becoming an inclusive campus for people of all identities. Its five-year Strategic Plan launched in 2015 lists diversity as an integral part of the college's growth and success. Columbia has worked to integrate diversity and inclusion into every aspect of its existence: faculty and staff, enrollment, academics and student experience, just to name a few.
The college has accomplished more than most colleges and universities when it comes to these initiatives, even being praised by the Higher Learning Commission for its efforts. However, there is more to be done.
Not only should the college be taking charge of these initiatives because it is the right thing to do, it will also help recruit more students and faculty and retain the ones who are already here.
According to an April 14 article by The Chronicle of Higher Education, recent studies show students' sense of belonging is a crucial factor of their well-being and persistence. According to the article, interaction with diverse peers and support from college staff was directly related to students feeling welcome on campus.
Additionally, the article states various student communities have increasingly shared concerns with college leaders.
Despite this, some students may still not be open to communicating these issues with college officials. As reported on the Page 8, students were either not aware of how to make a report or were afraid of being labeled a problem student. While faculty and administration may be open to discussing these issues, these conversations need to be facilitated and encouraged with students. Additionally, students need to be made aware of the resources and support available to them on campus so they know where to go and who to turn to when a problem arises.
These conversations are the solution to diversity issues. It's important for schools like Columbia to maintain communication with students about what's needed for continued success. Students should always feel accepted and supported, and every complaint is a sign of a problem that needs to be fixed.
College faculty and administration have been open about the work that still needs to be done and the problems still being faced. As reported March 22 by The Chronicle, President and CEO Kwang-Wu Kim and DEI Co-Directors Fo Wilson and Raquel Monroe discussed the role of everyone on campus in pushing the college forward during a campus DEI forum.
"The work has to be done by all of us for it to be effective," Wilson said. "We all have to pitch in and roll up our sleeves."
With the long road the college is on to fulfilling its goals and the work required to do it, communication is key to making sure each problem is addressed and adequately solved.
Hang on for a minute...we're trying to find some more stories you might like.