College administrators update COVID-19 safety precautions as positive cases increase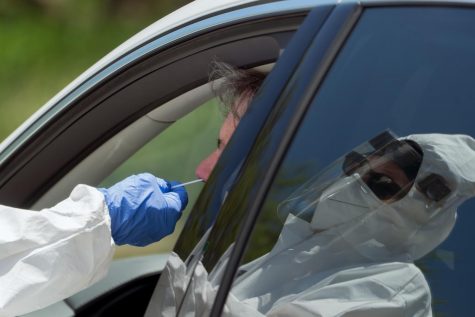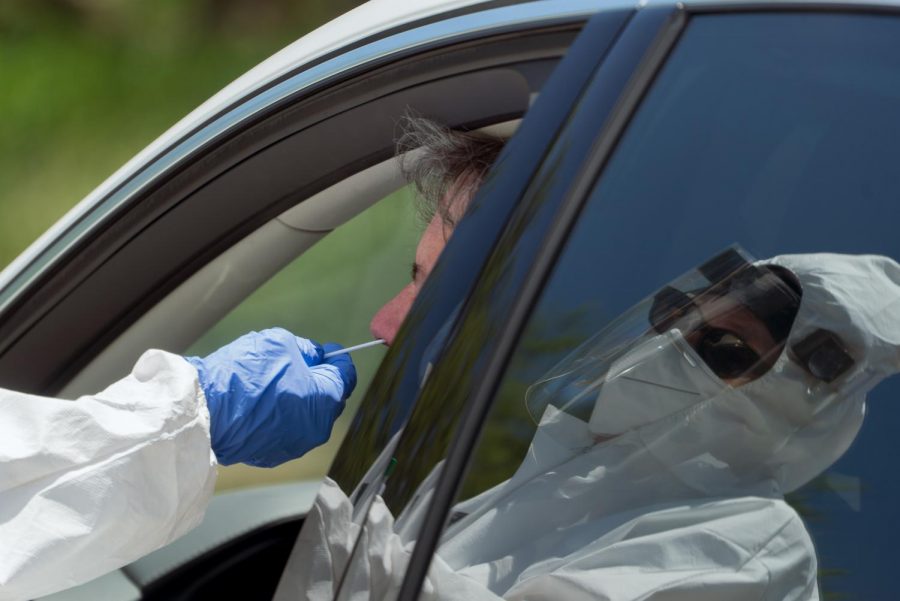 As the fall semester progresses, the college has made adjustments to its plan and released details on the effectiveness of its approach to combat the spread of the coronavirus on campus.
As of Oct. 19, 813 COVID-19 tests have been conducted through the college's free testing program, according to Associate Vice President of Strategic Communications and External Relations Lambrini Lukidis. This includes test taken by students, staff, faculty and others.
The college made an announcement on Oct. 16 that testing would be available five days a week instead of three, a change Chief of Staff Laurent Pernot said was to make testing more convenient for everyone.
"We were seeing, early on, maybe 15-20 people a day, and we're seeing more like 40 some people a day now," he said.
As of publication, Columbia currently has 13 active COVID-19 cases—according to the college's COVID-19 dashboard—which are defined as students who have tested positive for COVID-19 and have been on campus while in what the Chicago Department of Public Health constitutes calls an "infectious period."
The dashboard also notes that "nine previously reported 'active cases' have been removed because they have met the [Centers for Disease Control and Prevention]/CDPH criteria for recovery."
As of publication, DePaul University has had 22 positive COVID-19 cases, while Loyola University Chicago has had 43, just a few less than the 49 new positive cases at Northwestern University.
While most hybrid and in-person classes are transitioning to remote learning after Thanksgiving break, Pernot said weekly testing will not be made mandatory for classes remaining in-person. Instead, it will be employed strategically in given circumstances on a departmental level, he said.
"The problem with these tests is … by the time you get your negative result, your new test is already stale," Pernot said. "There is some evidence—and certainly borne out by the health experts we talked to who have seen it elsewhere—that people tend to take too much comfort from a negative test."
As positive cases continue to rise on campus and statewide, Lukidis said remaining flexible and assessing situations on a case-by-case basis is integral to keeping the college safe.
"We just knock on wood every day … it's nice to see it all come together and see people following the rules during the training," Lukidis said. "We always expected that we would have cases on campus … and it's how we manage each individual case that helps us make further decisions."
Pernot said the college has "several dozen" special quarantine dorm rooms that have already been used for a "handful" of cases. He said there is no specific number of quarantined students because some students are selected to occupy those rooms, but decide to go home and quarantine instead.
First year filmmaking major Chloe Dutton was looking forward to living in the Dwight dorms. But, when she heard her brother tested positive for COVID-19 back home less than two weeks prior, she worked with Residence Life to get tested and was then moved into a quarantine room in the University Center.
Carrying a bag of her belongings, Dutton was welcomed to what looked like a normal college dorm with some essential amenities like towels and shampoo. One of the biggest changes was that she couldn't leave her dorm to get food, so it was delivered to her, she said.
"[Residence Life] gives [you] a bunch of paper that has breakfast, lunch and dinner on it and it [has] different options you can get for each meal," Dutton said.
Someone would retrieve the orders and deliver them to her room, Dutton said.
Although the situation was not ideal, Dutton was satisfied with the college's approach in handling it.
"Obviously it kind of sucks to be in there, especially when you know you tested negative, but I would rather they be careful than lenient on it," Dutton said.
While the extent to which COVID-19 will evolve and spread is still unknown, Pernot and Senior Vice President and Provost Marcella David said in an Oct. 21 collegewide email that they are hopeful the college will see the semester to completion.
"It is our belief that with continued adherence with safety precautions and the ongoing consideration for each other that characterizes Columbia, we can successfully complete the fall semester," the email stated.