Collective Impact Series sparks discussions about greater representation of people with disabilities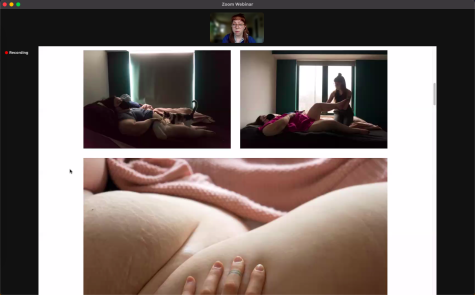 When visual artist and disability advocate Justin Cooper traveled to different neighborhoods around the city during the pandemic, he captured images that would later become part of a photo series highlighting the accessibility — and inaccessibility — of the city's infrastructure.
Cooper, who is a wheelchair user, is featuring his photo series titled "Through My Lens" at the University of Illinois Chicago in the college's Gallery 400 located at 400 S. Peoria St. through July 2.
Cooper's work displays the contrast of accessibility for non-disabled and disabled people with photos he took of a single accessible crosswalk near North Franklin and West Superior streets, under the Chicago Brown Line station. He also captured photos from broken sections of concrete along the lakeshore, which reveal steel rebar making it difficult to maneuver over, and a photo of a long beach ramp on North Avenue Beach.
"I just feel like people don't care about accessibility," Cooper said. "I'm going to tell my story of my travels because a lot of people don't understand what accessibility is, and I want people to see that from my perspective."
Cooper's perspective was just one of the many heard in discussions of civic media initiatives on social justice during one of the Collective Impact Series' events on March 17.
The Collective Impact Series, an initiative established by Columbia's School of Fine and Performing Arts in 2018, began with the mission to highlight social justice efforts within the arts including a variety of topics.
This past webinar hosted over Zoom discussed the topic of representation for people with disabilities through the use of civic media, which is described by Columbia as any media project that makes a positive impact on a community.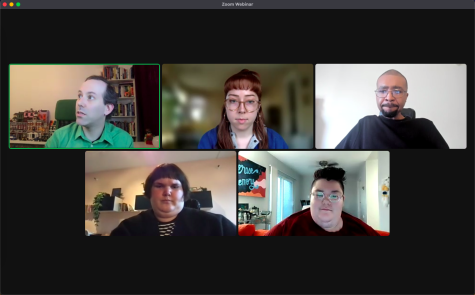 Yonty Friesem, director of the Civic Media graduate program and assistant professor in the Communication Department, hosted the webinar and introduced each panelist one by one as they highlighted their work in civic media for people with disabilities.
Marley Molkentin, a Columbia alum from the Civic Media program, said she is drawn to telling stories through her photo and video work. In 2020, she met Kennedy Healy, founder of a disability media company and podcast, both called Crip Crap. Healy was advertising an in-home care worker position on social media and Marley was intrigued.
"My background was in photo, video, restaurants and babysitting. I had never done care work for an adult before," Molkentin said.
Though she is non-disabled, while working for Healy, Molkentin quickly learned the ropes of care work & disability and became passionate about the subjects. Together, the two decided they wanted to document their experience to help educate others.
In Molkentin and Healy's Care During COVID: Photo Essay on Interdependence, they aimed to photograph the "mundane, everyday" experience of both a disabled person and their home care worker. The pair also wanted to confront the stigma associated with at-home care workers, injustices within the state-funded system and restrictions felt by the person with disabilities.
"The perspective of [giving] and receiving care, which isn't a binary by any means … could be really different," Healy said.
The photo series displays photos taken during the pandemic of Molkentin assisting Healy in showering, getting a haircut, stretching and more.
"To have disabled people at every level of media making also requires our liberation and equity," Healy said.
The Collective Impact series has upcoming webinars and events which are announced on Every Voice Chicago, the college's community engagement initiative.