Classic Chicago artists show support for JBTV legend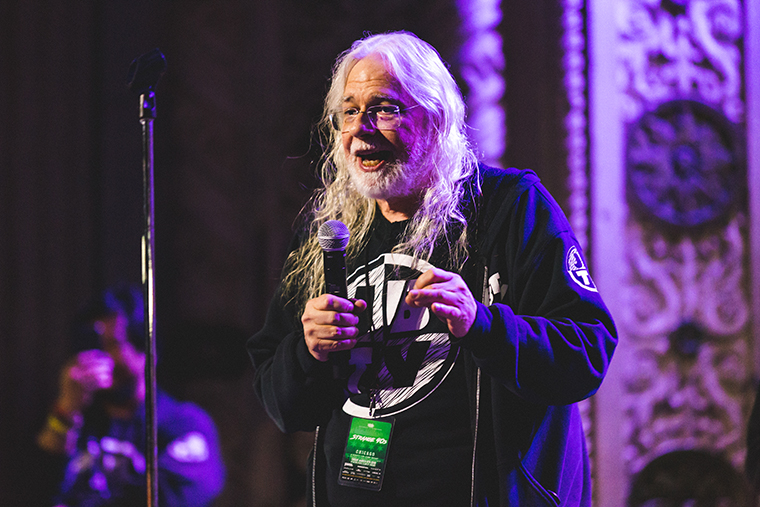 For decades, JBTVlegend Jerry Bryant has been the key to the Chicago music scene, helping bands such as The Smashing Pumpkins, Green Day and Arctic Monkeys get exposure.
On March 8 at Metro, 3730 N. Clark St., musicians and fans joined forces to give back to Bryant, who was diagnosed with stage four colorectal cancer last summer. He is currently undergoing six months of chemotherapy.
The show, Strange '90s, featured artists playing  '90s hits as well as covers by other musicians. The highlight of the show was when Bryant came out to thank musicians and his supporters.
Bryant has hosted JBTV since he created it in 1984. JBTV is America's longest-running music television program dedicated to introducing new artists. 
The benefit show, organized by Charity Bomb—a nonprofit organization that produces benefit shows for a variety of charitable organizations in the scope of music—JBTV, Metro and 101WKQX, exceeded the fundraising goal of $50,000. All ticket proceeds went to Bryant's cancer treatment fund.
JBTV President Michael Harnett said Bryant was grateful for the overwhelming support from artists and musicians. The benefit show featured a number of artists, including Naked Raygun, Andrew W.K. and Local H, plus members of Kill Hannah, Plain White T's and Stabbing Westward.
"Some of the people who get hurt the most by high medical bills are musicians and artists because they don't have the proper insurance," Harnett said. "This is our way of helping him raise funds to pay his medical bills."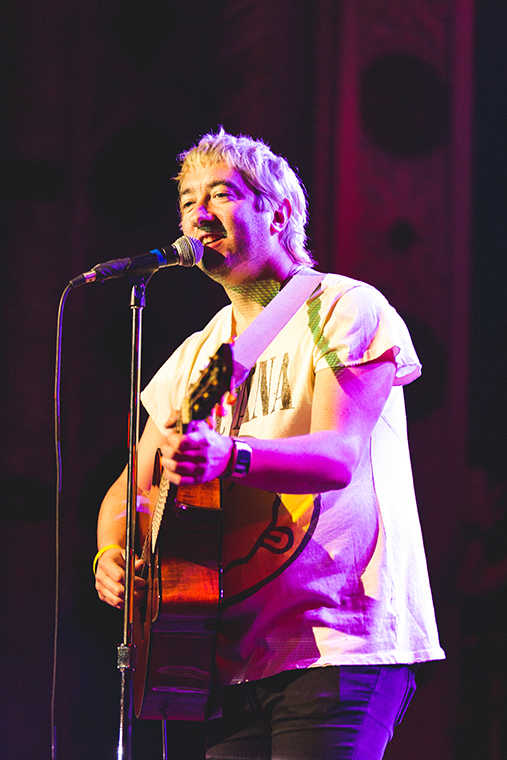 The benefit included an auction put together by musicians who could not make it to the event, as well as special merchandise made for the show.
Charity Bomb  put the Strange '90s show together in four months after Greg Corner, music director and co-host for JBTV and bassist for Kill Hannah, contacted them.
In a March 11 email response to The Chronicle, Charity Bomb co-founder Matthew Leone said his organization produced the show, creating an event that entertained fans and generated financial support for Bryant.
Leone said being on JBTV with Bryant is the first rite of passage into the music scene for any artist.
According to JBTV'S press release, the program is dedicating its end of the year marathon in December to promoting health, raising cancer awareness, educating others and helping artists like Bryant. 
"Jerry has done so much, not just for my band, but for the entire Chicago and national scene," Corner said.
Despite his health, Bryant is still involved with JBTV and goes into work every day, Corner said.
Chicago native Lauren Lewis said her family are long-time Kill Hannah fans and it was important for them to attend the Strange '90s event.
"Jerry is an iconic person in the Chicago music scene," Lewis said. "It's terrible that he is sick, and it's important that we raise money for him. Everyone wants him to stick around."