Chuy García
February 24, 2023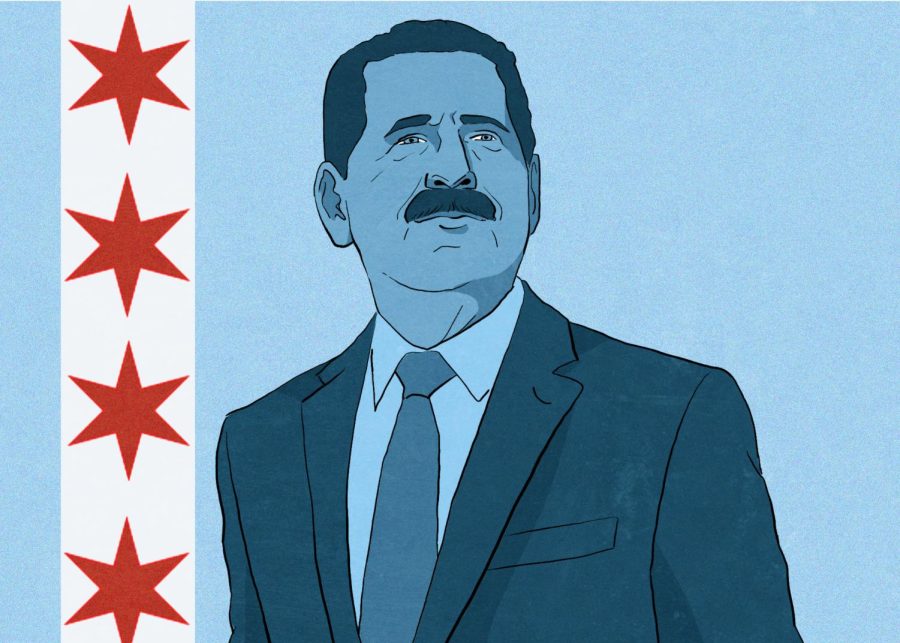 Illinois Rep. Jesús 'Chuy' García, who represents Illinois' 4th congressional district, is running for Chicago mayor again, hoping to make it into an April run-off as he did in 2015 when he faced Mayor Rahm Emmanuel.
García, the first Mexican-American elected to the Illinois State Senate, is campaigning this time to address crime, affordable housing and unemployment.
Crime and Public Safety
Violence prevention is a cornerstone of García's public safety plan. Prevention investments and community intervention are "critical to the well-being of communities," he told the Chronicle.
Within the first six months, García said his plan to address crime and public safety is to:
assemble a community partnership summit of neighborhood community groups familiar with their areas to speed up the implementation of specific public safety strategies and
address long-standing inequities by fully staffing and modernizing the police department with contemporary database technology and
Economic Development
To boost economic development, García's "economic development for all plan" promises to attract funding and jobs to bring regional and international investment to Chicago.
In an interview with the Chronicle, García said he wants to collaborate with educational institutions to "help address the most intractable problems" in the city by "building pipelines to growing sectors of the economy."
"We're going to take advantage of the educational institutions that we have, public and private," García said.
Housing
To address Chicago's housing crisis, García's plan expands housing for people who experience gender-based violence, unhoused persons, persons with disabilities and veterans.
García said he plans to establish the "Municipal Restitution Commission" to investigate restitution for victims of redlining and racist covenants.
He is also offering a housing-for-all plan that includes support for raising the Real Estate Transfer Tax, a one-time fee paid when a house is sold, by 1.9 percent on properties over $1 million. The profit from those fees would then be dedicated to combatting homelessness.
Transportation
With his connections in the U.S. Congress and the Illinois state legislature, García said he plans to improve the cleanliness, safety and timeliness of Chicago's transit systems and hire more staff.
García said removing police from city-wide units and moving more to transportation will help improve safety for riders. He also wants to get rid of the old federal funding formula, where highways get 80% of funding and the other 20% go towards transportation.
Education
To address the decline in enrollment and funding in the Chicago Public Schools, García plans to work at the state and city levels to achieve full financing.
Some of his goals include:
collaborating with the Chicago Teacher's Union, school administrators and local stakeholders to determine financial needs and
working with the Illinois General Assembly to expedite the Evidence-Based Funding timeline to full funding, giving Chicago public schools an additional $350 million.