Chronicle FYI: Abortion case in Supreme Court could restrict Roe v. Wade rights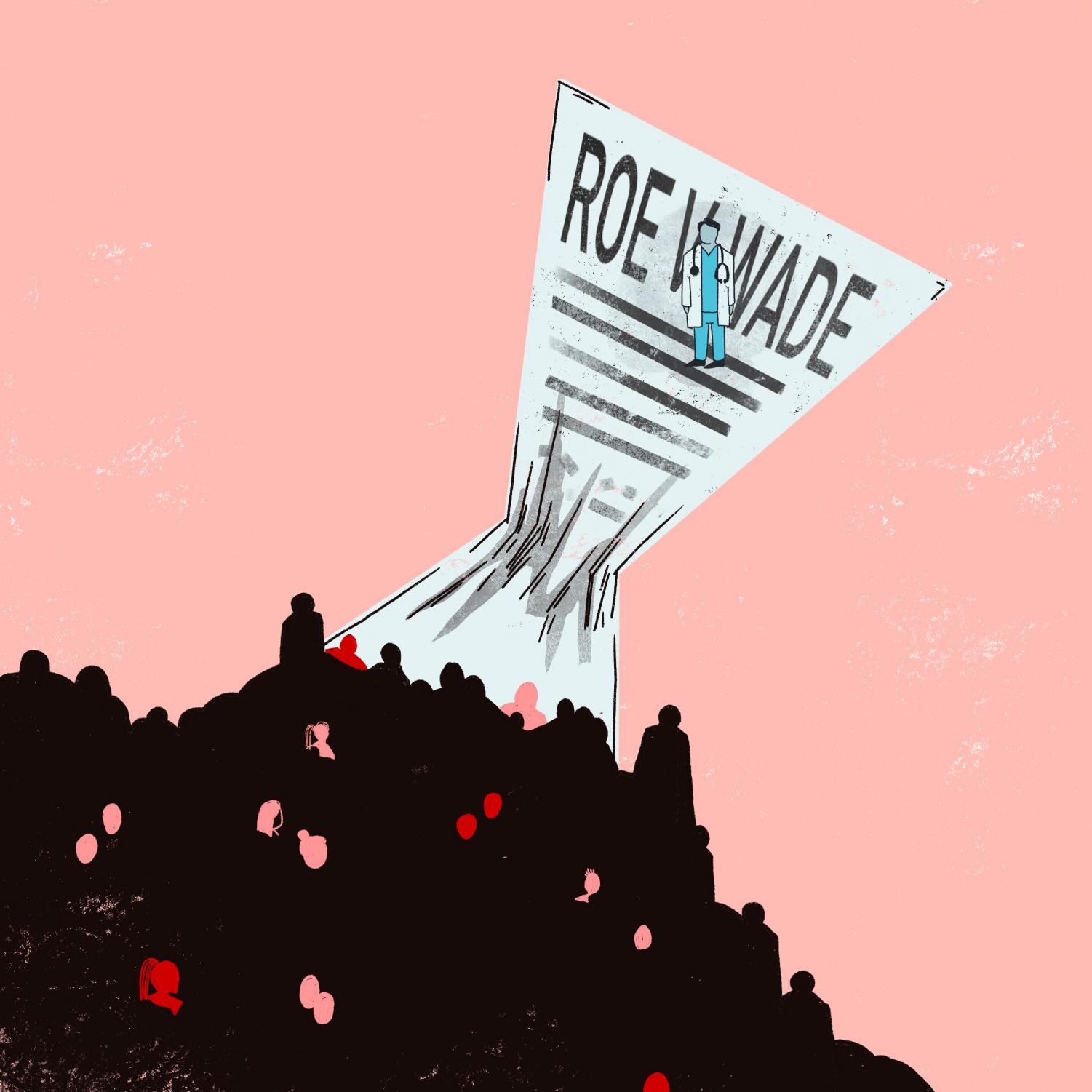 Physicians and clinics could be further barred from providing legal abortions after the U.S. Supreme Court decides on a new case this term, June Medical Services v. Gee.
Reproductive rights groups across the country have been carefully watching the case, as it could pave the way to future restrictions of abortion access, undermining the landmark 1973 ruling of Roe v. Wade.
The case before the Supreme Court centers around the blocking of Louisiana's Unsafe Abortion Protection Act, Act 620, which requires all abortion providers to have admitting privileges, or the ability to admit patients to a hospital within 30 miles of their clinic.
As it stands now, it can be nearly impossible for physicians to obtain admitting privileges at a nearby hospital because clinics typically do not reach the minimum admittance rate required for privileges since abortions are generally safe, low-risk procedures. Less than 1% of operations lead to major complications and emergency room visits, according to a study by the American College of Obstetricians and Gynecologists.
A district court in Louisiana found the law unconstitutional in April, 2017, because "Act 620 does nothing to protect women's health," which is a requirement of federal reproductive rights regulation under Roe v. Wade.
In spite of the district court's findings, the U.S. Fifth Circuit Court of Appeals reversed the court's decision, saying there were "remarkable differences" between the facts of June Medical Services v. Gee and the precedent set by the nearly-identical 2016 case of Whole Woman's Health v. Hellerstedt.
A major factor in the Court of Appeals' decision was the conservative majority on the courts, including the Supreme Court where some expect Justice Brett Kavanaugh will provide the vote to overturn Roe.
Heather Shumaker, senior counsel for reproductive rights and health policy at the National Women's Law Center, said the Fifth Circuit went "totally rogue" in undermining the district court's decision.
"They really misapplied the legal precedent and openly disregarded the rule of law," Shumaker said.
The dissenting judges found the Louisiana law puts those looking for reproductive health resources at an immense disadvantage because it causes them to travel farther and compete against an average of 10,000 others annually seeking abortion procedures.
Whole Woman's Health, decided by the Supreme Court in 2016, struck down a near-identical statute in Texas, claiming the laws made it extremely difficult for people to exercise their right to abortion and provided no real health benefits.
Laws such as Louisiana's Unsafe Abortions Act are known by abortion advocates as a TRAP law, or a "targeted restriction on abortion providers," according to Planned Parenthood.
Under the guise of ensuring safer abortions, TRAP laws are used to drive up operating costs or put burdensome requirements on abortion clinics until they are forced to shut down, further restricting access to abortion.
Additionally, the district court concluded this TRAP law would impose numerous burdens on the right to abortion through affordability, increased travel time and lengthy delays, causing some in Louisiana to be left without any access to abortion at all.
"If they were to allow that requirement to go into effect, it would really have the immediate effect of shuttering clinics in Louisiana and would result in one provider for the entire state," Shumaker said. "That would leave the nearly 1 million [people] who are of reproductive age who live in the state with one abortion clinic."
Shumaker said the Court of Appeals' decision mainly stems from a large number of anti-abortion, conservative judges appointed by the Trump administration.
"It's all part of a coordinated effort from the anti-abortion movement to end abortion and strip away our rights," Shumaker said.
In recent years, there have been strings of legislation and TRAP laws passed in various states to nullify Roe v. Wade.
In Georgia, the Heartbeat Bill could ban abortions after six weeks, similar to restrictions set in Missouri after eight weeks. In Alabama, doctors could face prison sentences for performing abortions with no exceptions for cases of rape or incest. Without intervention, most of these laws will go into effect in 2019 and 2020, according to the legislature.
Ameri Klafeta, director of the Women and Reproductive Rights Project at American Civil Liberties Union Illinois, said these regulations prevent clinics from providing legal abortion services, in many cases.
"They do not need to go as far as overturning Roe v. Wade," Klafeta said. "These TRAP laws and other state-level restrictions can have the effect of restricting access to a point that where it's not available to anybody … anymore."
In conservative states with no safeguards, the outcome of June Medical Services v. Gee could lead to severe consequences if the Supreme Court decides in favor of Louisiana's TRAP law by allowing future legislative restrictions on abortion and the possible overturn of Roe v. Wade down the line.
"We could see more state lawmakers passing laws that decimate abortion access in their states," Shumaker said. "It would really mean the end of Roe as we know it."