Chronicle announces Spring 2020 editorial team, aims to innovate college journalism
When the Fall 2019 semester began, the newsroom held a different kind of chaotic energy than it usually does. As our management team worked to train more than 20 new staff members on positions varying from photojournalist to copy editor to media sales rep, we learned that our then-co-editor-in-chief was very sad, yet excited to announce she would be leaving the Chronicle to pursue an opportunity with NBC-5. And thus, I was suddenly elevated into the role of co-editor-in-chief, along with Blaise Mesa, who had worked as a managing editor for the previous academic year.
To say I was nervous those first few months would be an understatement. Mesa and I worked to conquer challenges as they arose, putting in many hard hours—along with the rest of our management team and staff—to produce a print issue each week and maintain our vision of daily, digital content.
Staff departures
Over the winter break, we said goodbye to more invaluable Chronicle staffers, causing another shift in our team of editors. While former news editor Katherine Savage and former Ad/Business Manager Anthony Karlsson graduated this December, others departed to pursue new opportunities, including coveted journalism internships, after years of passion and dedication to the Chronicle, including: Micha Thurston, former digital and brand manager, who carried so much of the Chronicle's weight that it will legitimately take a whole team of people to carry out her job responsibilities; Miranda Manier, former managing editor, who brought celebration and diversity to the LGBTQ+ beat at the Chronicle; and Grace Senior, former creative director, who not only breathed life into the pages of the Chronicle but instilled joy among those in our newsroom. Finally, Mesa has also accepted an internship at ABC-7, forcing him to step down as co-editor-in-chief, however, he will remain at the Chronicle as the executive producer of our nationally-recognized podcast, Chronicle Headlines.
Even with the departures of these incredibly talented staff members, we've assembled a team for the Spring 2020 semester that, within our first few days of training, has given me confidence that this will be an extraordinary year of growth for the Chronicle.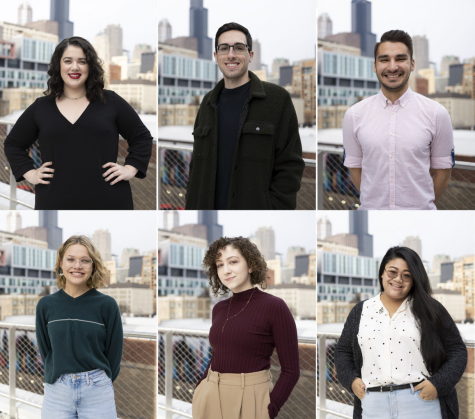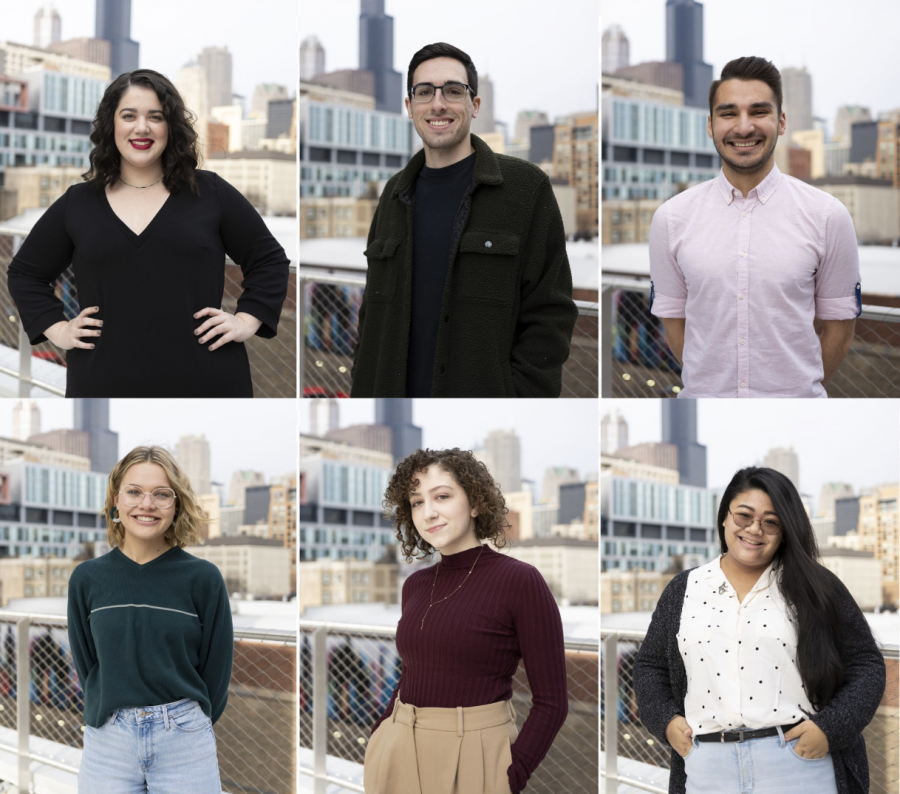 Spring 2020 editors team
As I work in the role of editor-in-chief, Mike Rundle will operate as director of photography for the Chronicle. The position itself is a new one, as we have adapted to the industry standard of directors of photography rather than creative directors.
Mari Devereaux, former staff reporter, and Kendall Polidori, former news editor, will work as managing editors, helping to oversee many functions of the newsroom, while working with reporters and editors to create lively and innovative content. Ignacio Calderon, former photojournalist, will work as senior video editor, bringing a focus on consistent video creation this semester.
Shane Tolentino will continue in her position as senior graphic designer, supervising our team of designers and assisting Rundle in creating the look and the visual presentation of the Chronicle across its platforms. Former Copy Chief Margaret Smith will direct the opinions section of the paper in her new role as opinions editor, and Paige Barnes, former staff reporter, will manage reporters in her role as news editor.
Vision for 2020
As I write this, we just welcomed our spring 2020 staff—including 11 first-time employees eager to begin—as they arrived for a week of training before diving into work on our first issue of the new decade. Although training week was challenging to organize, I'm excited and encouraged by the productivity, drive and effective communication of our editors and the enthusiasm of our staff.
However, what I'm most excited about is something I've discussed over many late nights with Rundle and Calderon. As we've tried to define our collective vision, one theme has emerged: a desire to innovate.
In all of our goals—modernizing our visual look, making the newsroom workflow more seamless, committing doubly to our digital mindset, emphasizing video journalism—we're striving to innovate how college journalists produce the news.
In large part, the Chronicle became an award-winning publication with a long and proud legacy of churning out award-winning journalists who have gone on to publications like The Chicago Sun-Times, ABC-7 and The New York Times, to name a few, because of its commitment to being on the frontline of journalism. In that same tradition, the Chronicle aims to continue being on the frontline of news by re-examining how we deliver the news in 2020.
These are the days of IGTV videos, of newsroom transparency, of articles consistently going up on the website, of a newspaper that is visually stimulating and a highlight reel of the past week's online articles, of easy-to-read data journalism, of podcast-exclusive stories for the audio-obsessed and of much more that the Spring 2020 editors team cannot wait to tirelessly work to carefully unveil for you, our readers, this semester.