Chicagoans race down the street with shopping carts to collect food for those in need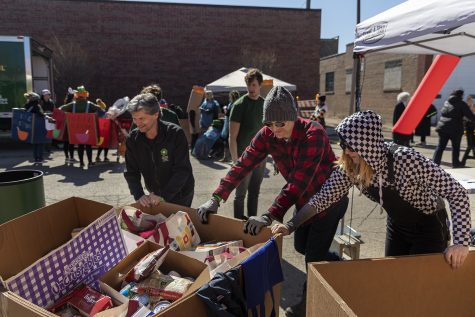 To combat food insecurity in the city, hundreds of costumed Chicagoans gathered to push decorated shopping carts through the streets of the Ukrainian Village in the the 15th annual CHIditarod.
"CHIditarod is one of the many community partnerships that we have that help not only collect food … but help us raise awareness about hunger," said Andrew Palmer, marketing engagement manager of the Greater Chicago Food Depository."What we try to do is have a community presence so that people are thinking about it all year round."
To enter the event, each group of contestants must donate at least 69 pounds of non-perishable food. All of these donations go to the Greater Chicago Food Depository, which delivers food to over 700 different food pantries and soup kitchens in the Chicagoland area.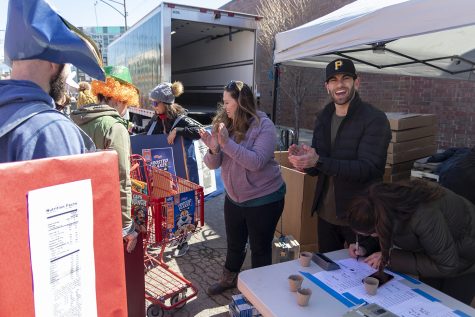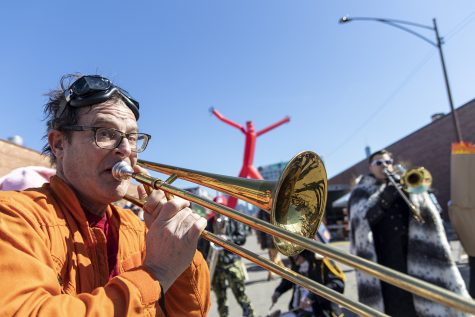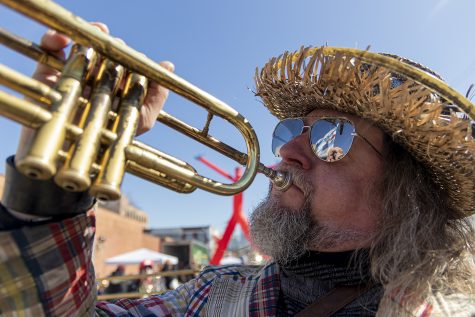 Then, contestants sport costumes as they race shopping carts to different checkpoints at local bars.
Typically, the event collects approximately 20,000 pounds of food for the depository, but this year it collected 30,000. Over the past 15 years, CHIditarod has raised more than 200,000 pounds of food, Palmer said.
According to their website, one in six Chicago residents turn to the Depository for help getting access to food.
In 2013, the organizers of CHIditarod also began their own nonprofit organization called The CHIditarod Foundation, which grants funds to local organizations fighting food insecurity.
"I started this [in 2006] with a small group of folks here in Chicago in order to do something crazy, creative, raucous—and something for a good cause," said Devin Breen, co-founder of CHIditarod.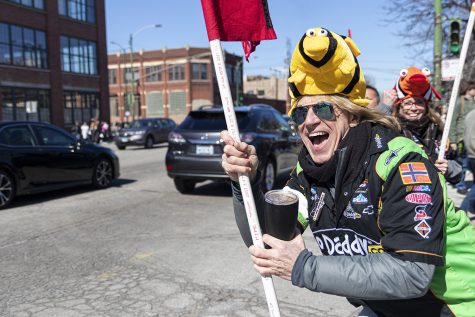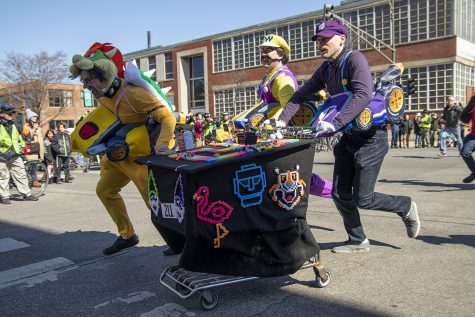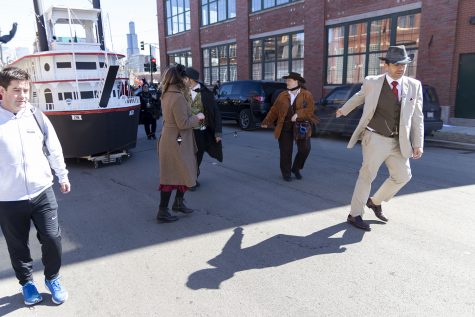 For those looking to get more creative rather than race, teams can enter an Art Carts competition where awards are given to the most creatively-decorated shopping carts.
"We have some people who are creative professionals, some people who are artists, but most people who are just doing what they do on a normal day-to-day basis, who are self-declared non-artists," Breen said.
"It's hard to get people to do charitable work sometimes," said Mike Smith, a trombone player and co-founder of Chicago-based marching band Environmental Encroachment "[The organizers] made it into an environment where it's a lot of fun to do, and it feels good to participate."