Chicago Tribune critic, jazz professor to be awarded honorary degrees at 2023 commencement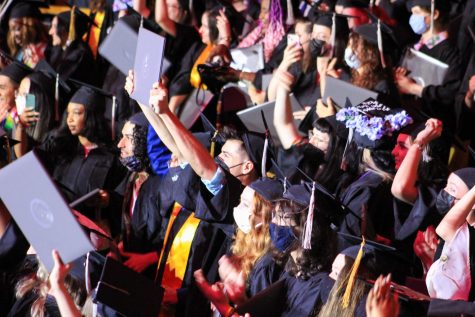 Professor emerita Bobbi Wilsyn and Chicago Tribune theatre critic Chris Jones will be awarded honorary degrees from the college.
Bobbi Wilsyn
---
Wilsyn joined Columbia's faculty in 1981—teaching for nearly 40 years. She was named professor emerita when she retired in 2020.
In her own words: "When I got the call, I was speechless and a bit choked up," Wilsyn told the Chronicle. "Being included in this was a bit overwhelming."
While teaching at the college, Wilsyn taught several music classes, including teaching singing, music theory. She led the contemporary music program, and was the 2018 recipient of the the Black Excellence Award for Outstanding Achievement in Jazz from the African American Arts Alliance of Chicago. Wilsyn said she sang at several commencements since the 80s.
Chris Jones
---
Journalist Chris Jones has been a theatre critic for the Chicago Tribune since 2002. Jones holds a degree from Ohio State University and the University of Hull, a college in Kingston upon Hull, England. At the Tribune, Jones writes reviews and commentaries about theatre, as well as reports on Chicago theatre news.
In his own words: "It means an enormous amount to receive this honor, not least because Columbia is such an extraordinary place when it comes to culture and the arts," Jones said in an email to the Chronicle. "I'm just very moved that the college thought of me, and I am really looking forward to addressing the graduates. My whole life's work has been in Chicago and this is a school that is linked at the hip to our great, vibrant, artistic city. It's just wonderful."
Wilsyn and Jones will receive their honorary degrees at commencement and address graduates at the four commencement ceremonies. Chris Jones will speak at two ceremonies on May 13, and Bobbi Wilsyn will speak at two ceremonies on May 14.