Chicago protesters advocate for victims of Nigerian federal police violence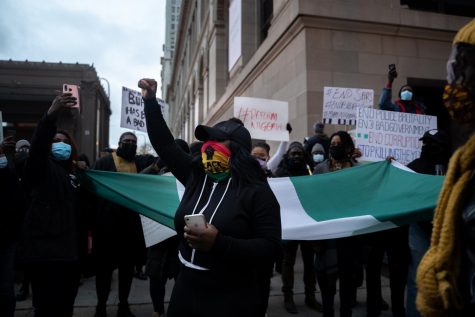 Nigerian immigrant DJ Diesel was taking an Uber in Nigeria in a 2010 Toyota Corolla while visiting his family in December 2017 when he was stopped by Special Anti-Robbery Squad, or SARS, officers. He said he was given an ultimatum: withdraw money from the ATM and be released or refuse and be taken into the SARS station.
Because it was a hot day, Diesel said he wore shorts and a lightweight shirt, with nothing expensive like jewelry that could make him the target of extortion. Diesel said he only had his iPhone, laptop and some extra clothes on him when the officers approached him.
"They were taking me to the station; I had to [do] whatever I could do," Diesel said. "[If] I go to the station and it escalates, now I don't know what's gonna happen. They could kill me because they don't have anything to do with me."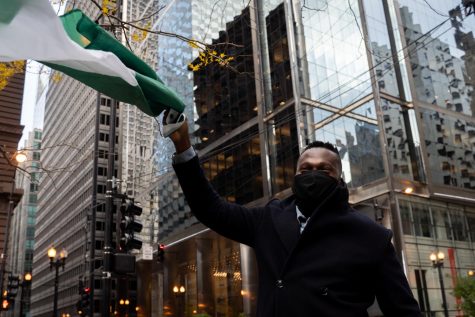 He said the officers automatically assumed he was a criminal because they did not think a young person should be able to afford those items.
The officers demanded 30,000 Nigerian naira, roughly $70 in American currency at the time, he said. Diesel withdrew $20 from the ATM and gave them the $10 he already had with him before they let him go.
Diesel said he moved to the U.S. in 2000 to attend college and join his father who had already moved before him, while his mom stayed in Nigeria.

He said the 2017 incident was not isolated and is why he and many other Nigerian youths chose to attend the "Chicago Protest 3.0 and Prayer Walk for Nigeria" on Saturday, Oct. 24. at Federal Plaza, 211 S. Dearborn St.
There, about 200 people gathered to advocate for an end to SARS' historic use of violence and intimidation for money.
Emmanuel Osagie, who is commonly known by his entertainment name MC Attraction, said he and the Chicago Nigerians, a group that connects Nigerians in Chicago, organized the protest to demand an end to the corrupt leadership and its effects on Nigerian youths.
"There's no system in Nigeria that's working," he said. "There's no … good roads, [good] education, no health care, no insurance, and this has been happening for the past 60 years."
Osagie said the Nigerian government has been able to get away with abusing its power because there are no checks and balances and many government and leadership positions are appointed by bloodline.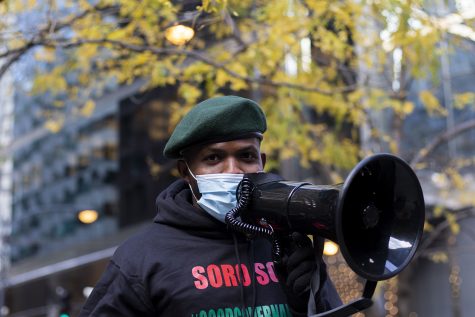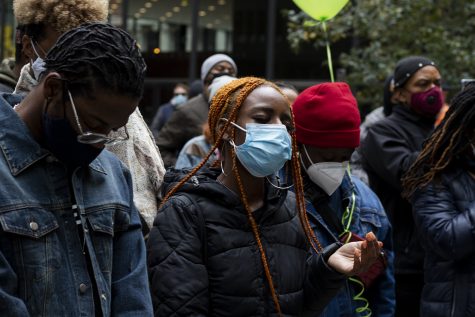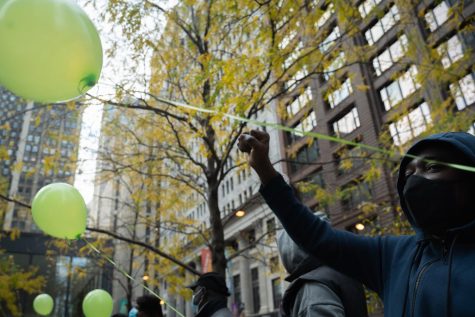 In June, Amnesty International reported at least 82 cases of "torture, ill-treatment and extra-judicial execution" by SARS officers between January 2017 and May 2020.
The federal police unit has been active for nearly three decades, and SARS protests date back to 2017.
Protests reignited early this month after a video surfaced on Oct. 4 showing alleged SARS operatives killing a young man in front of a hotel in the Ughelli area of Delta State, then escaping with the victim's white Lexus SUV.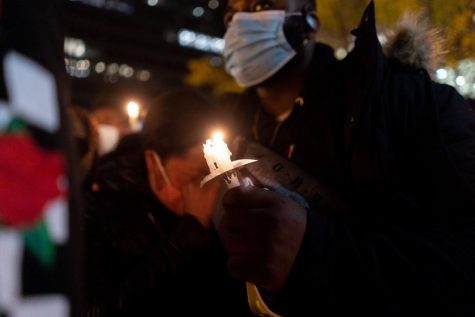 Seven days later, Head of the Nigerian Police Force Mohammed Adamu announced SARS would be immediately disbanded. But, this only sparked more demands for police reform and protests to #EndSWAT—Special Weapons and Tactics—as reported by BBC News Oct. 14.
The Oct. 24 protest in Chicago began with prayer and speeches from the Nigerian community before ending with a candlelight vigil honoring those who have died while protesting against SARS.
Protesters—many of whom still have family in Nigeria—shared their fears and hopes for the future of their home country.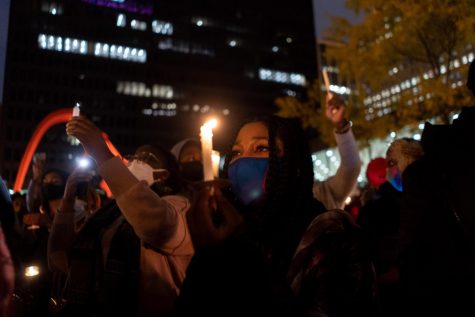 "Soro soke," a Yoruba phrase meaning "speak louder," echoed through the streets as protesters wrapped in green and white Nigerian flags walked on East Jackson Boulevard toward North Michigan Avenue.
Osagie said he encourages others who want to stand in solidarity with the movement to sign #EndSARS petitions, donate and raise awareness on social media.
"We've been in silence for too long, and we are suffering," Osagie said. "We just have leaders who are too corrupt to think of their followers, who pay no attention to what's happening in their community or their country."
To learn more about future Chicago Nigerian events, click here.