Changing habits related to coronavirus pandemic offer reasons for hope in fighting climate crisis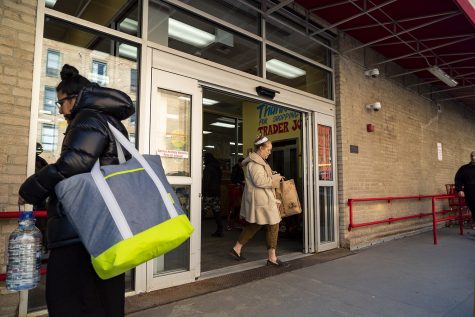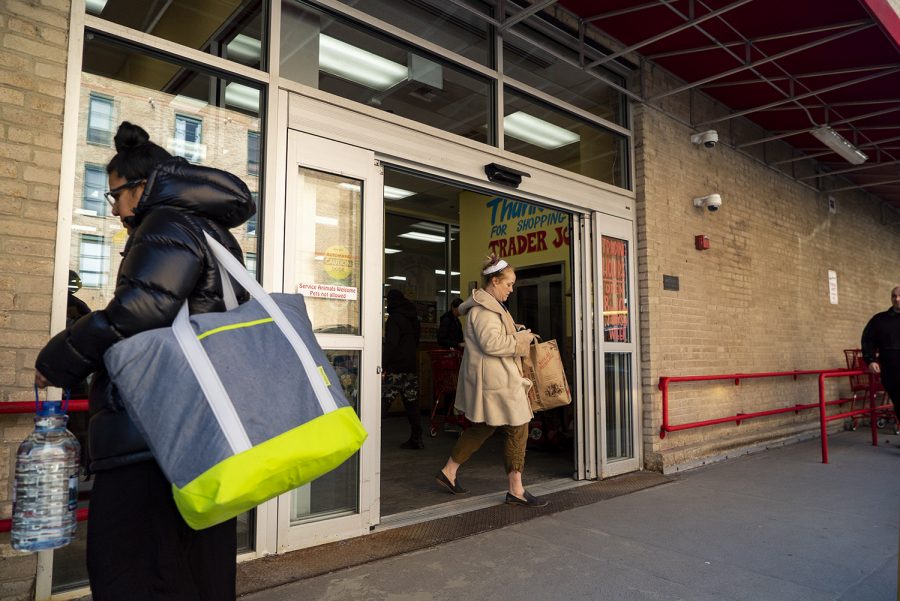 Worldwide, the human response to the coronavirus pandemic has led to a decrease in emissions from the burning of fossil fuels and the human activities that negatively impact the environment. While the decrease in emissions may just be temporary, researchers and Columbia students alike are hoping lessons learned and habits formed during the pandemic may lead to more sustainable changes in the fight against climate change.
After lockdowns in China's Hubei province, the epicenter of the outbreak, air quality has improved, according to China's Ministry of Ecology and Environment. Satellite imaging by NASA and the European Space Agency shows a drop in nitrogen dioxide emissions, which are released by cars and power plants, in the province.
In Italy, one of the hotspots of the pandemic, the European Environment Agency reported reduced amounts of nitrogen dioxide in the air compared to this time last year.
Reduced activity in the U.S. due to social-distancing guidelines and statewide stay-at-home orders are also lending a hand in reducing nitrogen dioxide emissions in major cities, according to data from the ESA's Sentinel-5P satellite. Emissions levels in the U.S. on March 22 compared to last year by Descartes Labs show a correlation between reduced travel and these decreased emissions.
Transportation-related emissions such as nitrogen dioxide are a "significant fraction" of greenhouse gases linked to climate change, said Mark Potosnak, an associate professor and chair of Environmental Science and Studies at DePaul University.
"We can see the conventional air quality, but it also means we are seeing, essentially, a proxy for carbon dioxide emissions and global climate change emissions, and those went down dramatically," Potosnak said.
Efforts to make a positive environmental impact are also happening on a small scale, and some Columbia students are trying to do their part.
Angela Rublaitus, who recently quit using paper towels, is attempting to look at the coronavirus as an opportunity to test her low-waste habits.
She continues to buy solid toiletries like soap and shampoo to avoid plastic bottles and also makes her own cleaning solution. However, she can no longer bring reusable containers and bags with her to any grocery store because of worries about spreading the coronavirus.
"For me, personally, it's kind of like a fun new challenge: Let's find ways to still be low-waste but also within these constraints," she said.
Rublaitus, a senior cinema art and science major, has been actively decreasing her waste production over the last year by buying less and reusing materials. She said she is trying to make the best of the pandemic by using the current social distancing time to add candle making and bread baking to her list of sustainable hobbies.
Sophomore filmmaking major Louise Bean said shortages at stores have not interrupted their low-waste habits that were already in practice because they generally buy products that are meant to last a long time, like reusable menstrual cups.
"I actually haven't had that much difficulty getting what I need, [even] with the virus going on," Bean said. "I have things that I can rely on instead of having to go and buy them every time."
Still, some feel the coronavirus pandemic is steering people away from sustainable habits in the short term.
Kasi Moreno, a junior ASL-English Interpretation major, said she has noticed cultural progress toward sustainability in the last few years with the reduction of single-use plastics but said people are returning to plastic products more recently because something used once and thrown away seems cleaner than reusing.
Moreno said she has not been able to take her own reusable cup to Starbucks since March 4 because food service industries, including coffee chains, are trying to limit the spread of the coronavirus.
Similarly, Rublaitus said her local Whole Foods Market will not allow customers to bring in their own containers for the bulk section so she had to resort to single-use plastic containers for products like rice and flour.
"I've been making some exceptions because normally I don't ever buy cleaning wipes. I just make my own solution," she said. "We figured, just to be a little safe, we should probably get some kind of chemical cleaning going on, too, as much as we'd like to avoid that."
David Dolak, a professor of instruction in the Science and Mathematics Department, said climate change will remain present in his mind during this health crisis, but he recognizes it is not an immediate concern for many right now.
The decrease in emissions will not be long-lasting, Dolak said, but the decrease in itself demonstrates the correlation between "modern economic activity" and the emissions which pollute the air and play a major role in climate change.
The coronavirus may reveal new ways for people to better interact with the environment, Potosnak said. He said increased telework may show corporations that many employees can work from home, which could lead to decreased commuting in the future.
Potosnak said the pandemic has shown that humans are capable of widespread cooperation.
"People will look at the worldwide response to coronavirus and say, 'We recognized a problem; we got good information about it and then we made a plan and moved forward,'" Potosnak said. "This is a template for the types of large-scale changes that are necessary to fight climate change."