Try Guy buzzes about improv comedy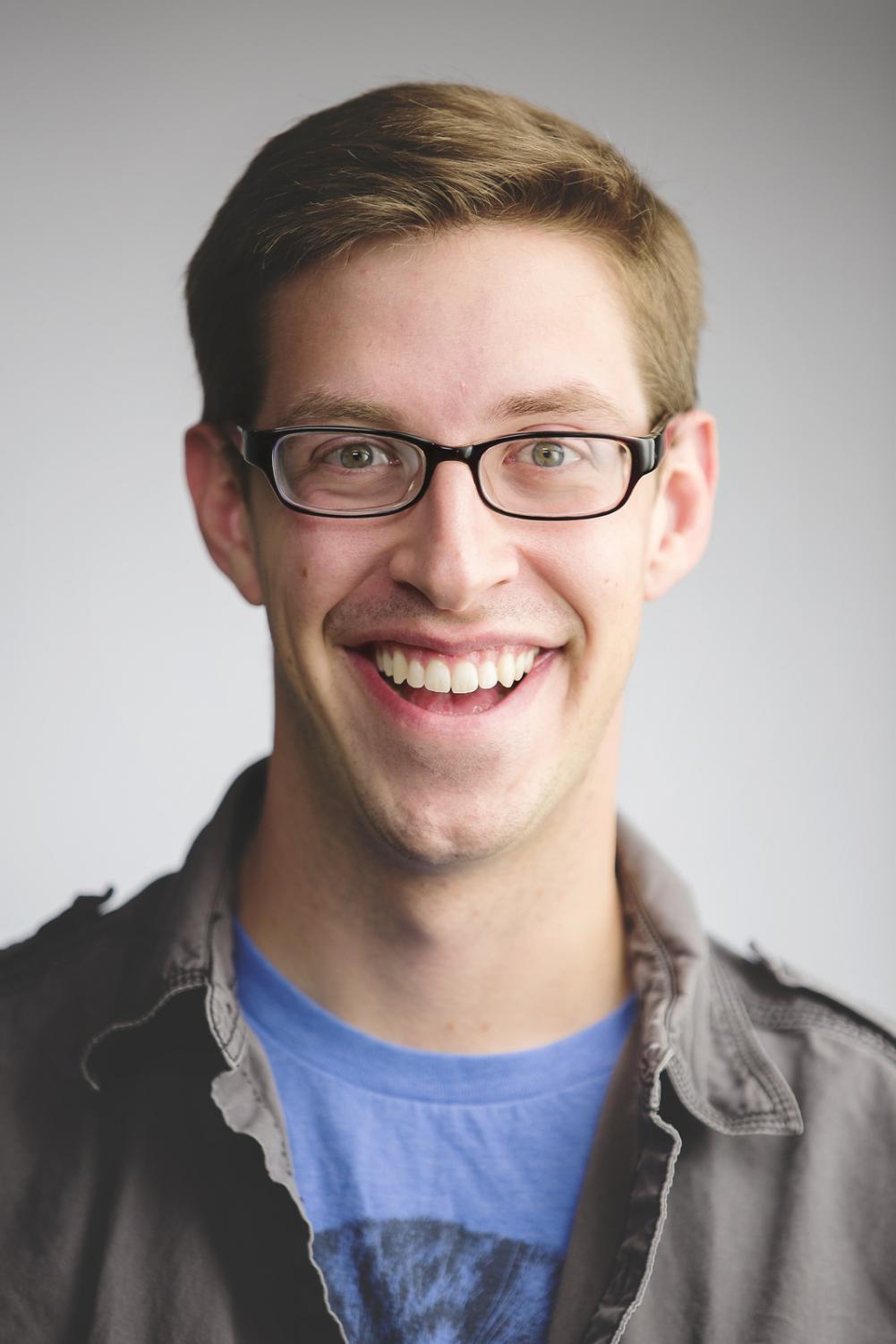 Buzzfeed's more than 11 million YouTube subscribers watch Try Guy Keith Habersberger wearing  sexy Halloween costumes, experiencing simulated labor pains and stripping "Magic Mike" style, but what they might not see is how he found a way to always say "yes."
Before becoming a Buzzfeed video producer, Habersberger competed in improv tournaments with his college improv  team at Illinois State University, Improv Mafia, and worked as a tournament producer after he graduated.
Habersberger recently returned to Chicago to help anchor the College Improv Tournament's 10th annual national championships on Feb. 25.
The Chronicle spoke with Habersberger about improv comedy, his work at Buzzfeed and advice for student improv actors.
THE CHRONICLE: What was your experience with improv like as a college student? 
KEITH HABERSBERGER: It almost had a fraternity vibe in the sense that it is very much about keeping the name of the improv group alive and established. We were just very into it; everybody was incredibly close friends. In addition to rehearsing, people hung out once a week, on Mafia Thursdays, when we would just hang out and spend time with each other. It was like a family unit of improvisers.
How do you practice for an improv show or competition? 
It is really about getting better at working together as a unit. It's not like a play where you are learning scripts, but you are learning how to build scenes with your friends the best way you can do it, and that really just takes repetition.
Some exercises are focused on how to listen better in scenes and react more, some are about being more confident than the character you bring, some are about establishing a good environment that the scene takes place in, so it is really about being very well-rounded as an improviser.
What role has your improv experience played in your career path? 
The philosophy of improv is that you should always say "yes" to things, you should always be able to work together with other people and by saying "no," nothing ever happens. I have always worked with people not necessarily knowing where it was going to lead to, but to work with people and be open, you try to drive it to something better, then you end up in a better place. Now I work with three other incredible talented dudes—the Try Guys. We hang out all the time, and that comes from that improv philosophy of you make the best stuff with the people you get along with well because you have fun while you're making it.
Do you consider what the Try Guys does as improv?
It's certainty highly collaborative and all of us are adding very specific  things, but also all of us are trading jobs a lot, so it is like improv in the sense that I don't know what I am going to come in and do every morning, but I know that what I am going to do is going to support the greater product of Try Guys.
What is like to be apart of the Buzzfeed community? 
It is very cool. It is always exciting to be working here and making new things. We are always trying to find out what everybody wants and how to make it better.
What is the best piece of advice you can give to students who want to follow the improv path?
This is my general belief on everything creative: You never know what thing you do now is going to get you the thing you want to do later. Also, it is a very tired thing to say, but you do have to fail 1,000 times; it's a learning process. When something presents itself, even though it doesn't seem directly related to what you do, it could help. There is a million things I did and wrote that you would never say "Oh that lead to that," but it did. You've got to be open, optimistic and constantly working.