Cannabis comes to campus: High taxes and long lines are a buzzkill, students say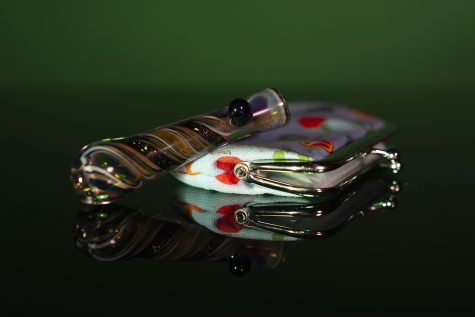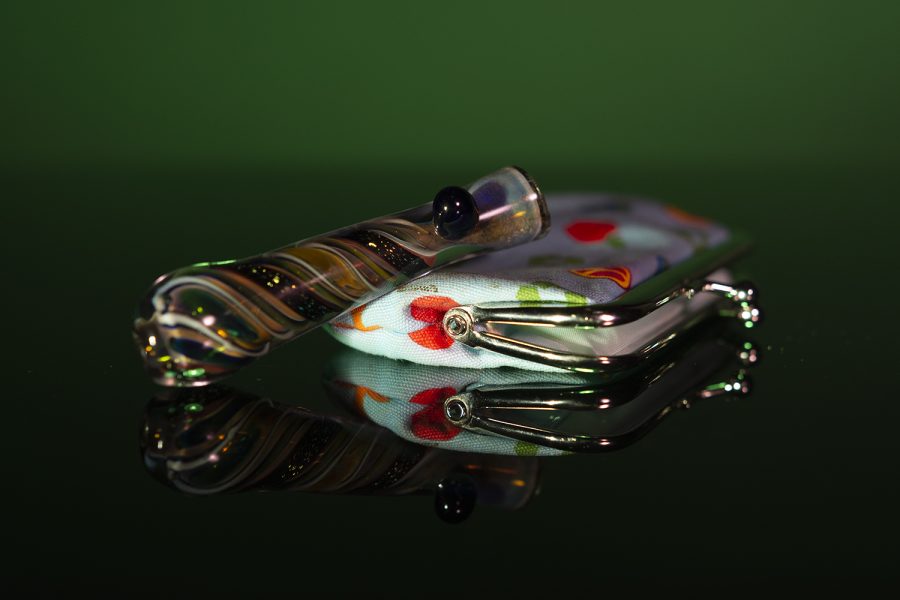 Editor's note: The Chronicle refers to an anonymous source under the pseudonym of John Doe for the source's legal protection from criminal punishment for selling cannabis.
By the time pharmaceutical technician Jose Romero got his place in line at 9:30 a.m., an extensive line of people who began waiting as early as 7:30 a.m. had already been formed, even though the cannabis dispensary did not open until 11 a.m.
Romero visited the dispensary for the first time Saturday, Jan. 4, three days after recreational marijuana officially became legal in Illinois.
"Going in there, I was excited," said the 22-year-old Romero. "I was like, 'OK, it's going to be awesome. It'll be a cool experience. Finally, it's legalized here.' And once I saw the prices, I was like, 'This is a bit too expensive.'"
The sticker shock associated with dispensary cannabis may be one reason younger people, including college students, are preferring to stick to buying marijuana from dealers instead of going the more legal route.
Romero said the process at the EarthMed dispensary, 852 S. Westgate St., was simple. He was given a piece of paper that outlined what medicinal and recreational cannabis was in stock before he went up to the counter to order a vape pen and a couple of Sativa lemon-lime fruit chews.
Typically, he said the price of a chocolate bar infused with tetrahydrocannabinol—the chemical commonly referred to as THC that causes some of marijuana's most common psychological effects, such as euphoria—purchased from his illegal dealer is around $15, but at EarthMed it was $35. He said the prices for products would be comparable without the added tax.
Some cannabis products are taxed more than 40% in Cook County, due to a slew of taxes ranging from a 3% retailers tax to a 10–15% tax based on the level of THC, as reported Thursday, Jan. 16 by the Chicago Sun-Times.
Romero said he is going to wait a few months until going to another dispensary because he wants to "wait until the whole pandemic of people going to dispensaries is over."
Illinois dispensaries reported nearly $3.2 million in sales on the first day of legal recreational cannabis retail. Some dispensaries, such as MOCA, or Modern Cannabis dispensary, 2847 W. Fullerton Ave., had to close for a few days the second week of January after running low on products.
The high demand has many new dispensaries vying for open retail space across the city. The PharmaCann company is currently considering renting space on Columbia's campus below Fairbanks Lofts, 900 S. Wabash Ave., just one block away from Columbia's Film Row Cinema, 1104 S. Wabash Ave., as reported by Block Club Chicago Monday, Jan. 27.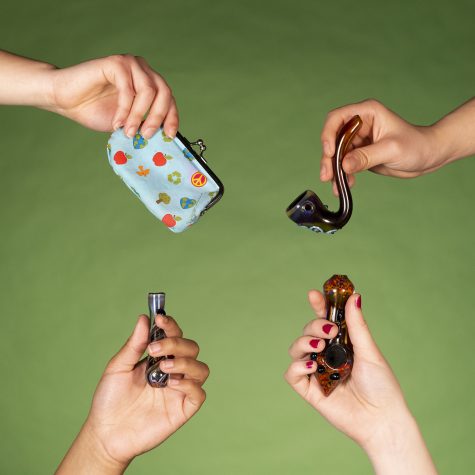 Despite the legalization of recreational marijuana in Illinois, Columbia's campus, as a federal grant-receiving institution subject to federal law, remains a drug-free zone. Thus, marijuana products are still prohibited from campus buildings and residence halls.
While recreational marijuana is now legal, it remains illegal to smoke in public spaces, and users must be 21 years old.
In the Chronicle's reporting for a separate story, Adam Kubiak, assistant director of Community Standards and Programs for Residence Life, said, "Residential students found responsible for a controlled substance or alcohol policy violation are typically assigned educational sanctions to help correct undesirable behavior that is disruptive to roommates and/or the residential community. Possible sanctions include suspension of guest privileges, reflective essays, online educational modules, Residence Life probation, or administrative housing contract termination dependent upon the severity of the policy violation, conversation during a judicial meeting, and a student's conduct record."
Despite campus policies and the state's legal restrictions, many Columbia students still prefer the tried-and-true way of turning to street dealers.
Romero said the benefit of buying from an outside dealer is that the prices are cheaper and "more reliable," but he said the downside with street dealers is not knowing if the cannabis products are laced with other substances.
John Doe, a student at Columbia and dealer for three years, said, thus far, his customers' demands have not changed since the legalization.
"I still have my regular customers," Doe said. "They've had friends go out to these dispensaries that have popped up and say that they're really overpriced or have a lot of tax involved with it."
Doe said he has not changed his prices to account for newly-opened dispensaries and said his prices are competitive enough for him to remain in business.
Doe gets his supply from another dealer, who he said has purchased it from other states where cannabis is also legalized. While there may be concerns of "tainted" products from illegal dealers, Doe said he does not worry about that because of the official packaging it comes in.
However, he said he feels more comfortable now selling weed because it has been legalized, despite increased scrutiny from police on unlicensed cannabis dealers.
Melaney Arnold, a public information officer from the Illinois Department of Public Health, said in a Monday, Jan. 27 email that the IDPH recommends youth not use recreational cannabis because it can "physically change a developing brain."
Some young people, however, have been prescribed marijuana for medical purposes. Since Sept. 2, 2014, the IDPH has approved 98,171 applications for an Illinois medical marijuana card, 579 of them intended for people under 18, as of Monday, Jan. 6.
Matthew Bruyere, a senior filmmaking and art history major, said after waiting nearly an hour to place his order, he bought THC peppermint breath mints for about $30 at MOCA, which also sells medicinal cannabis in addition to recreational.
"I would rather go to legal places, but it was really inconvenient and took a long time, so I think I'll actually go back when there are more of them or it's quicker because, at the moment, it was needlessly inconvenient," Bruyere said.