Campus testing requirements explained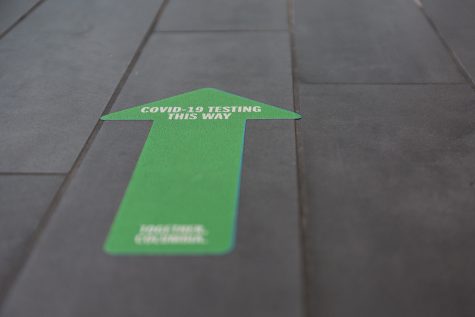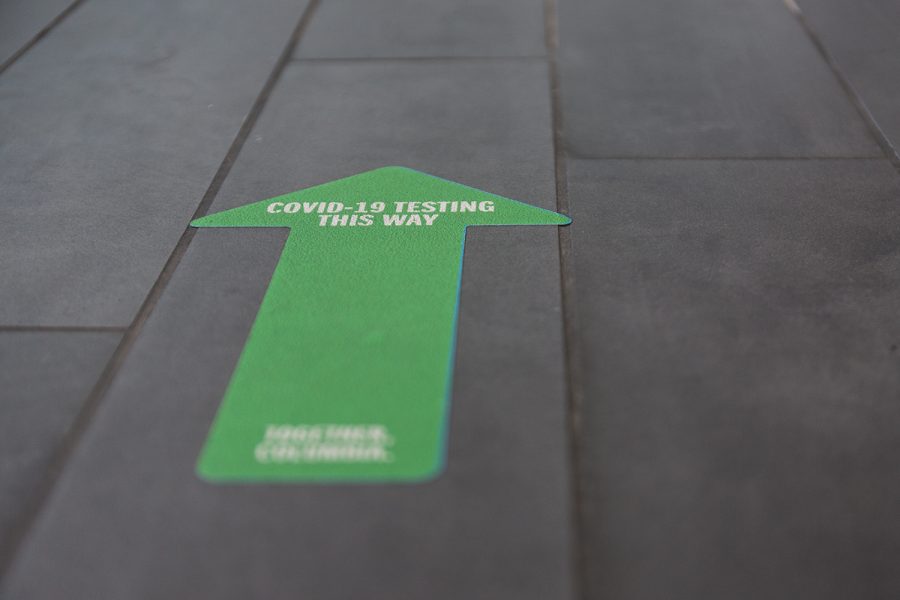 When students, faculty and staff return to official on-campus classes and activities Monday, it will be after a winter break and first week of remote learning filled with mixed messages about the new COVID-19 testing procedures. With certain requirements unclear, the Chronicle sought clarity about how to access residence halls and in-person classes in the coming weeks.
Amanda Burris, a sophomore journalism major, said she is commuting to campus from the Gold Coast for one hybrid course and has been confused with the college's emails about testing requirements. She said it has been unclear as to how she could get her results from on-campus testing, or how she would be able to access the on-campus testing sites without violating the new rules.
"I wish [the college] would have been a little more clear off the bat about what you had to do to get a test," Burris said.
The college has begun using CareStart Rapid Diagnostic Tests by Access Bio to give patients results within 30 minutes, as reported by the Chronicle Dec. 11. A separate polymerase chain reaction test will still be used to confirm a positive COVID-19 test.
Lambrini Lukidis, associate vice president of Strategic Communications and External Relations, said in a Jan. 22 email to the Chronicle that the two tests are similar because of how they are administered, but it can take up to two days for the college to receive test results from PCR tests.
The college is now offering appointment-based testing at 1312 S. Michigan Ave., in addition to 618 S. Michigan Ave., for asymptomatic students, faculty and staff. Hours for testing are Monday through Friday, 8:30 a.m. to 4 p.m. Lukidis said the college will try to give people preference over which location they are sent to. There is no walk-in testing, according to the college's website. To schedule an appointment, call 844-766-3775.
Residence Hall Students
In a Dec. 23 email to students living in residence halls, the college instructed those returning to their dorms after winter break to upload a negative COVID-19 test result to their MedProctor account within the span of three days before they return to campus. This is in addition to quarantining for 10 days prior in their homes.
Acceptable tests include PCR and antigen tests. Antibody tests, which tell if a person has previously contracted the coronavirus, are not acceptable. The email stated residence hall IDs would be turned off until the "test upload requirement has been fulfilled."
However, in a Jan. 22 email in response to questions from the Chronicle, Lukidis said the college is not deactivating IDs. So, residents can access their dorm even if they do not upload negative test results prior to their arrival. But, students will need to get a COVID-19 test immediately after they arrive on campus, or else their card will be deactivated until a test is uploaded.
In a Jan. 21 email to students, it stated that requirements can be met if students get "tested on campus no later than 72 hours after [their] return to Chicago."
Columbia's Daily Pre-Check requires one to attest they have not been to an orange state in the past 10 days before entering a Columbia building. An orange state is one that has recorded more than 15 average daily cases per 100,000 residents, according to the City of Chicago's Emergency Travel Order. Lukidis said students can go to the college's testing site at 618 S. Michigan Ave. if they have visited an orange state and are asymptomatic.
The Pre-Check results will indicate the student is not cleared to enter, but they will be permitted to enter the testing site, she said. Students with COVID-19 symptoms will need to be tested at the Student Health Center, 918 S. Wabash Ave.
Students cannot quarantine in their dorms and must do so at home or elsewhere in Chicago before coming to campus.
Those helping students move into the dorms are not required to submit a negative COVID-19 test. Still, they must abide by rules outlined in the City of Chicago's city's Emergency Travel Order, such as quarantining for 10 days prior to their arrival and monitoring any symptoms, Lukidis said.
Students with "extenuating circumstances" should email the Dean of Students Office if they cannot get tested before arriving in Chicago. Lukidis said the Student Affairs Office will review each situation on a "case by case basis."
"The requests we've seen so far tend to fall into similar categories, for instance, students who are unable to test in their home state," she said. "We are telling them to come back and plan to get tested at Columbia as soon as feasible when they get back."
The college is exempting students who have tested positive for COVID-19 in the past 90 days from retesting if they have already been cleared by the college. Those who have not informed the college of their positive result will need to provide "medical evidence" to the Dean of Students Office to be excused from testing.
On-Campus Workers
In a Dec. 23 email to faculty and staff, the college said employees must be tested during the week they return to campus, meaning an employee is allowed on campus while they are awaiting their COVID-19 test results.
Employee IDs will also not be deactivated, but ID scanning records will be checked weekly to ensure employees follow testing guidelines.
But there has also been confusion regarding employee testing. A Jan. 26 email to employees stated "employees testing off-campus can send their negative test to humanresources@colum.edu."
But later that same day, employees were sent an email stating: "In a message sent earlier today it was stated that employees could test off-campus, however employees are required to test on-campus."
On-Campus Classes
Since campus IDs are not being turned off automatically, students have access to on-campus buildings. Lukidis said the college is checking card swipes against a list of students and employees who have uploaded their test results. Those who are violating testing policies will receive a warning or be subject to having their ID deactivated.
"We know there could be some situations where a person may not have been able to get tested," Lukidis said. "Those individuals will receive reminders as card swipes are being cross-referenced. If a student does not comply after receiving a reminder, then their ID will be turned off."
In a Jan. 4 email to current students, the college said students with in-person classes or those who plan to be on-campus—for any reason and any amount of time, as Lukidis later confirmed to the Chronicle—must be tested within the span of five days before their arrival on campus. They can upload a negative test result or be tested on campus to have their results automatically uploaded to their account.
A one-time negative COVID-19 test also might not suffice.
For example, she said if a student uploads their test Jan. 11 and has an in-person class Feb. 1, they will need to upload another test result closer to the course start date because of the five-day rule. But, if a student uploads their negative test Jan. 28, they will not need to be tested again for their in-person class since it will fall within the five-day testing period.
Some students will be required to test periodically to attend classes based on their area of study, Lukidis said. Voluntary testing will continue to be available throughout the semester.
"Everyone in the campus community is expected to provide truthful information," Lukidis said. "Anyone found to have lied or to have circumvented the process, putting others at risk will be subject to a disciplinary process."