FOX makes mistakes, recognizes its faults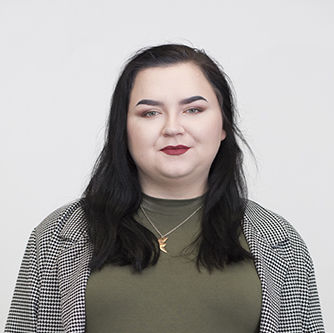 The Feb. 20 episode of "24: Legacy" covered the 3 p.m. to 4 p.m. hour of the 24-hour-long season. In one scene, U.S. government officials review footage of attacks a terrorist they are pursuing supposedly orchestrated. However, one of the attacks shown in a clip about 10 seconds long was not committed by the fictional character, but rather a real terrorist group and affected real people.
What the characters describe as an attack on an "Egyptian market" was actually a 2013 attack on a mall in Nairobi, Kenya, that killed 67 people and injured nearly 200 more. Credit for the Nairobi attack was claimed by al-Shabab, a Somali terrorist group linked to al-Qaida.
This was a completely avoidable situation. All the show's creators had to do was shoot a 10-second clip using actors rather than appropriate a real tragedy to further a fictional storyline.
The disrespectful oversight was quickly pointed out to FOX, the network that hosts "24: Legacy," on social media with #SomeoneTellFox. Nairobian blogger Naomi Mutua tweeted, "Producers of ['24: Legacy'] are arrogant & callous; don't care for the trauma survivors suffer from #WestgateAttack, using attack footage."
Nairobi native and talent agent Sam Gichuru also called out the network by tweeting, "#SomeoneTellFox that you were very insensitive to do this to those who still have nightmares and lost loved ones," with an attached clip from the show.
While FOX's use of this footage was unacceptable and a mistake that should have been caught before the episode aired, a representative from FOX Studios and the show's executive producers were quick to admit their faux pas. In a Feb. 23 emailed statement to Quartz Africa, Executive Producers Evan Katz and Manny Coto apologized for any pain they caused for the victims and survivors of the attack and their families. FOX's Executive Vice President of Corporate Communications and Publicity Chris Alexander echoed a similar sentiment in the Quartz article.
The producers' emailed statement said they would be removing the offensive footage from the episode for subsequent broadcasts.
Following those apologies and promises, Mutua and Gichuru both thanked FOX for its response via Twitter.
This is the model on which similar conflicts over social media should be based. One party made a mistake, another pointed it out, the first party apologized with subsequent moves to fix it, and the second party accepted the apology. This is how conflict is resolved.
Screaming an opposing view at someone over social media is not the way to make change happen. But expressing real qualms and making it known why something is problematic will get someone's attention and allow them to correct the problem.
FOX went above and beyond in its corrective measures with not only the necessary apology, but also removing the offensive scene and making sure it would not be in any other showings of the episode.
Our president could take some pointers from FOX on how to handle conflict and confrontation without taking it to the most extreme level, like calling everyone who disagrees with you fake and wrong.