Colleges, universities re-examine sexual assault policies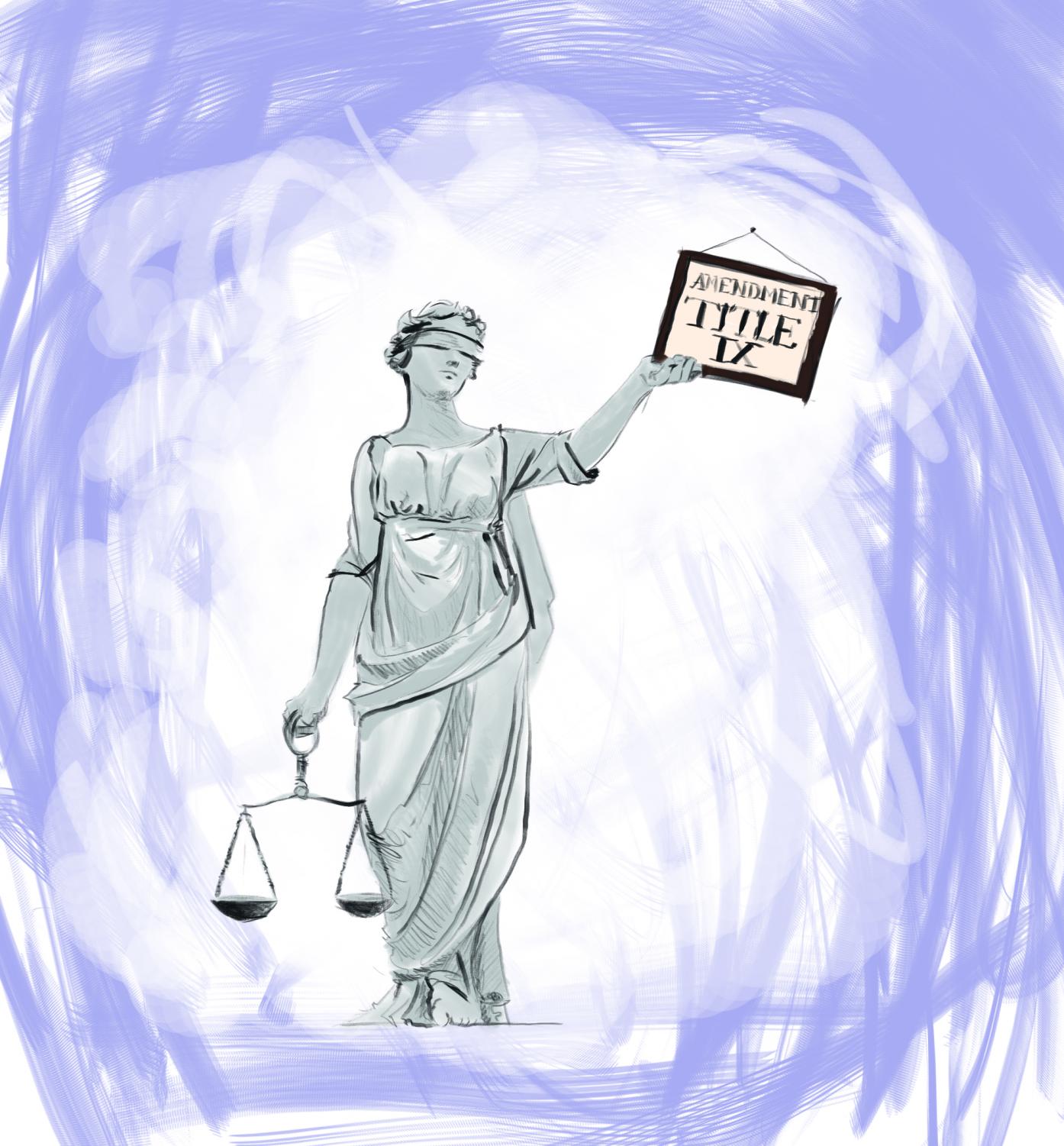 With two nearby universities under scrutiny for alleged Title IX violations concerning how they handled student sexual assault cases, Columbia officials say they are doing their best to deal with sex crimes on campus.
Title IX of the Education Amendments Act of 1972 is a federal civil rights law that protects individuals against discrimination based on their sex in educational programs and activities, going as far as working to protect students against sexual harassment and violence.
Columbia recently "enhanced" its sexual assault policy to more clearly articulate its purpose and reporting procedures, according to Sharon Wilson-Taylor, associate vice president and dean of students. Wilson-Taylor also said she has created a Student Sexual Assault Awareness Education Committee to improve programs designed to inform the student body and college community about campus sexual assaults and the college's reporting procedures. The enhancements were announced in a Feb. 28 email to the college community.
There was one sexual offense reported directly to Columbia's Office of Campus Safety & Security in the calender year of  2013. This number is fewer than the four on-campus incidences reported in 2012, with acknowledgement that those numbers included reports from the Chicago Police Department and Residence Life, according to Robert Koverman, associate vice president of Safety & Security.
When a student is sexually assaulted on campus, he or she has the option of filing a complaint of sexual harassment or sexual violence by telling an administrator so the administration can investigate the report, Koverman said.
Campus Safety & Security initially receives the complaint from  victims themselves, from Wilson-Taylor or from a third party who knows the incident has occurred. Then their response will depend on where they received that report from, Koverman said.
"We would ask  'Are you hurt? Do you need medical care? Do you want to call the police?… Can you tell us what happened?'" Koverman said. "All of this happens in pretty rapid succession … and it depends on what the student says that will happen at the next juncture."
The college does not investigate reported sexual assault cases unless victims can identify their attacker, Koverman said.
Koverman and Wilson-Taylor said the college has never identified a rapist.
Wilson-Taylor also said an investigation has never resulted in a disciplinary hearing. She said this is because victims either refuse to divulge the name or do not know the name of the offender, which prevents the college from pursuing the investigation.
"If [a student] came to me and said … 'I want to be counseled; I don't want to prosecute; I don't want to pursue this [as an investigation]; I just need to take care of myself emotionally,' [the administration has] no place else to go," Koverman said.
If the reported assault is considered an act of inappropriate physical contact, such as touching or kissing, or if the college is unsure if the assault happened, a written warning would be issued to the alleged attacker.
If the act involves any form of penetration, the perpetrator faces possible expulsion, suspension or a permanent change in living arrangements or classes, according to Wilson-Taylor.
"The biggest thing, from a law enforcement perspective, is that you are a victim and we want you to report," Koverman said. "We encourage you to report, we are sympathetic toward your reporting and we will do everything to make this process as comfortable as we possibly can."
Both Koverman and Wilson-Taylor said they think sexual assaults and alcohol consumption are directly linked and that most sexual assault cases go unreported to the college because victims fear being penalized for underage drinking and because Columbia is a dry campus. Koverman said students should not be concerned.
"Rape trumps alcohol," Koverman said. "You are the victim."
These issues are covered under Title IX, which protects individuals against discrimination in educational environments, including sexual harassment and sexual violence such as rape, sexual assault, sexual battery and sexual coercion. All public and private educational institutions that receive federal funding must comply with the law.
The law also states that every institution must have a Title IX coordinator who is responsible for overseeing, identifying and addressing any systemic patterns that arise during  review of  complaints.
In February, the University of Chicago was placed under federal investigation for the way the college handled the reported sexual assaults on its campus.
According to an article in Crain's Chicago Business, UofC reported that the Office of Civil Rights investigated the university's potential breach of Title IX March 13, 2013.
Jeremy Manier, director of the News Office for the UofC, declined to comment on the affected student's allegations unless the student decided to speak to media outlets. However, Northwestern did release a statement about the OCR's visit to the campus in 2011-2012. The OCR reviewed certain records and interviewed staff members while  also meeting with selected focus groups of students to discuss experiences with the University's policies and practices regarding sexual misconduct.
According to a statement released by Alan Cubbage, vice president of University Relations for Northwestern, a Northwestern student filed a complaint reporting incidences of sexual misconduct committed by Northwestern professor Peter Ludlow.
The student said she thinks Northwestern failed to take immediate action, which negatively impacted her educational environment. Students protested March 3 and a Change.org petition has already collected 2,000 signatures, according to Northwestern freshman Celena Chong.
Sarah Layden, director of Advocacy Services for Rape Victim Advocates in Chicago, said colleges need to be more proactive than reactive when they are dealing with cases regarding sexual assault.
Following a sexual assault, students should report the offense to the college or local authorities.She also said they should seek out a local rape crisis center to aid in the healing proces.
Layden said the treatment of the victim within the first 24 hours of his or her assault significantly influences how well he or she recovers from the incident.
If the victim receives a negative response or lack of response from the school or administration, the victim runs the risk of being re-victimized, she said.
"[Refusing to respond] can make [victims] angry or withdrawn," Layden said. "I've even heard cases of them dropping out of school. It is a life-changing event for people, and the more support they have, the easier the healing process."