Columbia to host play that is 'not about sex'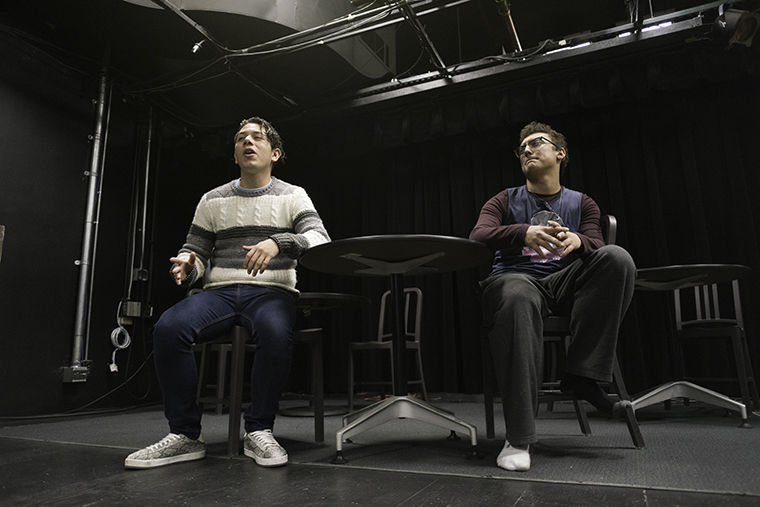 Columbia will be hosting its take on the production "This Is Not A Play About Sex" to start a conversation among college students about sex and lifestyle habits.
The play, which will run Feb. 22–24 at 623 S. Wabash Ave. in The HAUS, was originally written by Poppy Liu and performed in 2012 at Colgate University, which now presents it annually as part of freshman orientation.
According to Colgate's weekly newspaper, The Colgate Maroon-News, the original play by Liu touched on the social climate of Colgate students, as well as their sex lives and drunken conversations, through student monologues and ensemble pieces.
Columbia students and young actors have created a unique version of the show that will discuss topics relevant to the student population, said senior television major and Executive Producer Stephanie Burda.
"We have a lot more freedom and agency over the pieces; I actually contributed three original pieces to the show," Burda said. "The playwright has been very kind and flexible in allowing us to have more creative control over the work."
Burda said she produced the "Vagina Monologues" at Columbia last year, and  the show's success made her think it was important to bring back another production with a comparable theme but greater inclusivity.
"It is necessary to open up inclusivity because of the performers we have at [Columbia] and the students who are struggling with gender identification, sexual orientation, or just wanting to talk about these things," Burda said. "It is not gender specific to just women."
The production will feature monologues and ensemble pieces about gender identity, sexual orientation, hookup culture and consent, according to Burda.
Human connection is the most important aspect of the show, said executive director of the production Samantha Jai.
"My overall picture of the show is just about connection: seeking it, the lack of it, how people connect and how they don't connect," Jai said. "I wanted each piece to be as personal as the actor could be."
According to Miles Weimer, one of the actors in the production, the goal is to  destigmatize typically controversial topics by sparking a dialogue among college students.
"The purpose of this is to say there is this one thing that connects us, but we don't talk about it," Weimer said. "The biggest thing is trying to start a conversation about something that is natural and take some of that stigma away."
Another actor in the show, Isaac Flores, said acting in this show is very different from other productions because it is mostly emotional monologues instead of structured scenes.
"They don't want us to actually try to act, but to [perform] an  experience, like 'how did I feel when I first had sex,' Flores said. "It is not about acting, but living in the moment."
Paper cranes are a important element used in the show, placed onstage during many of their scenes, Burda said. Paper cranes are known to represent wishful thinking, a theme of the show, she said.
"That is what a lot of the monologues are: very wishful, with the desire their problems are going to be solved, or they will find 'the one,' or as simple a good hook-up," Burda said. "They are all wishes; they are all connections."