Spring cleaning for college systems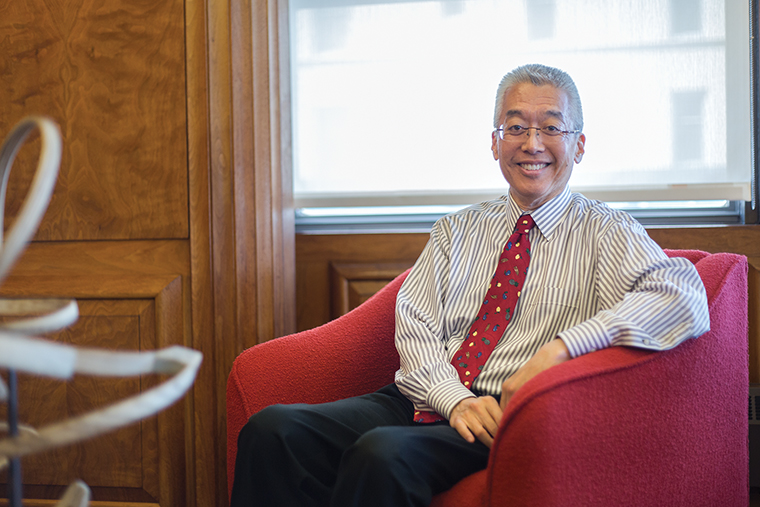 President Kwang-Wu Kim has hired two outside consulting firms to overhaul the college's "fragmented, uncoordinated and duplicative accounting systems" as well as its communication strategies.
Kim announced in a March 17 email to faculty and staff that the college hired Resolute Consulting, a national public affairs and communications firm,  and Huron Consulting Group Inc., a technology-based consulting firm to perform the audits.
Kim's email said the college's decentralized budgeting, accounting and technological systems make it difficult to find, compile and track basic information.
Kim said having such a scattered system makes future planning a difficult task.
Columbia's dispersed communications system is causing confusing and sometimes incorrect information to shape the college's public image, he said in the email.
"One of the number one complaints that I get from all sectors of this college is that communications doesn't serve this college well," Kim said. "Communications is so important because the story we tell and how effectively we tell it affects a lot of other outcomes."
Resolute Consulting's audit will wrap up next month, and HCG's assessment will conclude sometime in April, Kim said. After the audits are complete, the administration will use both firms' results to improve the college's systems,
he said. Kim would not discuss how much money was spent hiring the consulting firms but said the college was careful when negotiating prices for the services.
"First, we asked if any of this could be done pro bono, but we're certainly not spending a lot of money on these assessments," Kim said. "If it turns out that we're operating inefficiently, we're wasting money."
Kim said the college turned to outside firms to provide a valuable perspective on its systems.
"When you're on the inside of the system, however it [functions], after a while [it] becomes normal and it becomes very difficult to [imagine] a different way of [operating]," Kim said.
Kim said it is too early in the process to specify changes the college plans to make. Strengthening the communications system and establishing a good public appearance for Columbia will improve fundraising, enrollment numbers and the college's general reputation, he said.
Anne-Marie St. Germaine, managing director of Resolute Consulting, said it will include recommendations on best communications practices in addition to reporting its findings to the college. Those recommendations vary with each higher education institution depending on needs, she said.