But first, let me take a selfie at the South Loop 'selfie playground'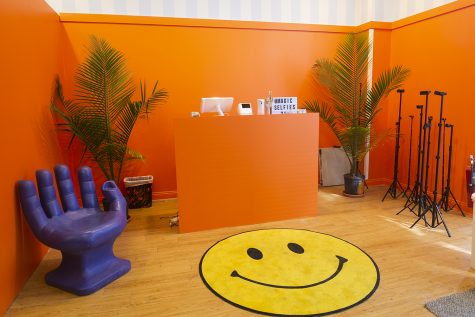 Rainbow metallic streamers hang near a life-sized blue and silver birthday cake as a neon sign lights up with the words "Let's Party." In another room, a bubblegum-pink shaggy carpet takes up the floor space underneath an equally pink vanity that sits waiting for a bimbo to claim her seat. All while a larger-than-life unicorn sits in the lobby, waiting for guests to snap a picture. This is anything but a typical playground.
Magic Selfies, 1143 S. Delano Court, is a "selfie museum" with 17 different set designs to choose from that encourage people to Instagram away.
Owner and creative director Zhazha Casanova said the place is more of a playground rather than a museum because she encourages patrons to "run wild" with their phones and interact with the sets. 

Casanova, a 2010 marketing alum, is a set designer at heart. Her first endeavor was creating Studio G in 2016, a business lounge for women in Chicago, followed by the House Of Beetle Pop Up Bar and A Holly Jolly Christmas Popup in 2020. Then, on Feb. 5, she opened Magic Selfies.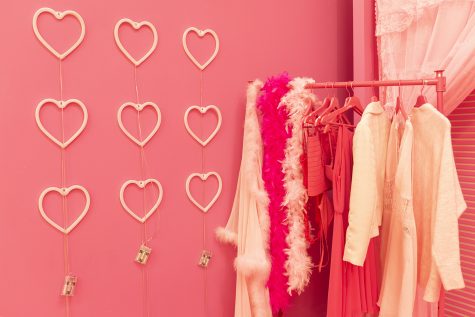 "I fell in love with … creating experiences for people and seeing how much people enjoyed going out and actually doing something that's not like the club or your typical day out," Casanova said.
She also admired the Museum of Ice Cream—a New York and San Francisco-based selfie museum and cafe—but said she did not have enough bandwidth to pull off a similar concept. Instead, Casanova began brainstorming and thought of the idea on a smaller scale to create multiple rooms where people could take "dope" selfies.
Casanova said during quarantine, she worked on the selfie experience by creating sets and using her daughters as models. Designing these various sets was a way for her to release her creative energy when there was nothing else to do, she said.
Though she said it is hard to choose her favorite set, the one with money lining the wall and dollar bills on the floor is one of her favorites because it represents "manifestation."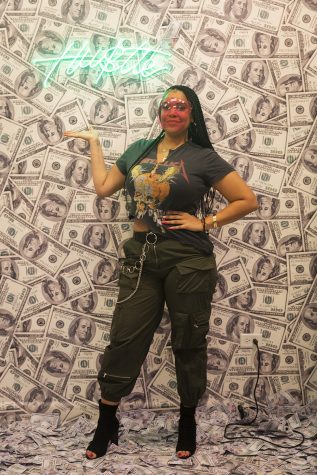 "Every time people come [to this set], they just feel so rich," Casanova said. "I love seeing them throwing up the money [and put it] in their pocket. They don't even know that they're manifesting this … in their life." 
For coronavirus safety precautions, occupancy is limited, parties are kept at a safe distance from one another, masks must be worn when not taking photos and Casanova continuously wipes down the props.
Five people are allowed in a party and no more than 40 people are allowed inside at a time, she said. Guests will have their temperature taken at the door and are also limited to a one-hour time slot.
In the coming months, Casanova is working on "Season Two" of Magic Selfies with sets that are summer-themed.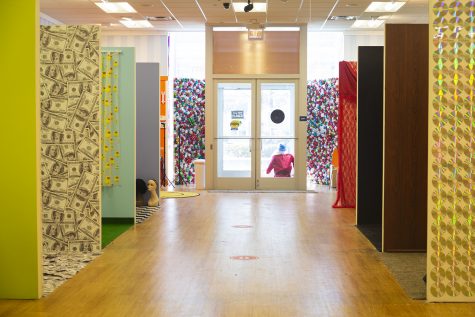 Casanova said she has come a long way since first designing sets and it is refreshing to reflect back on her success creating Magic Selfies.
As a Black, Hispanic woman and a mom of three, she has worked hard to prevent societal stigmas from interfering with her dreams. Instead, she has turned her fantasies into realities, she said.
"I never want to stop [outdoing] myself because I feel like I'm my only competition," Casanova said. "I always tell people that I work with, 'When you're doing something and you're building, try to stay off of anything that can shift your mind from what you really want to do.'"