Update: Photography Department informs students classes will be online for remainder of semester
Other departments likely to follow, per guidance from provost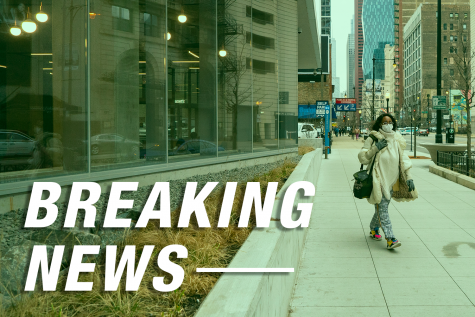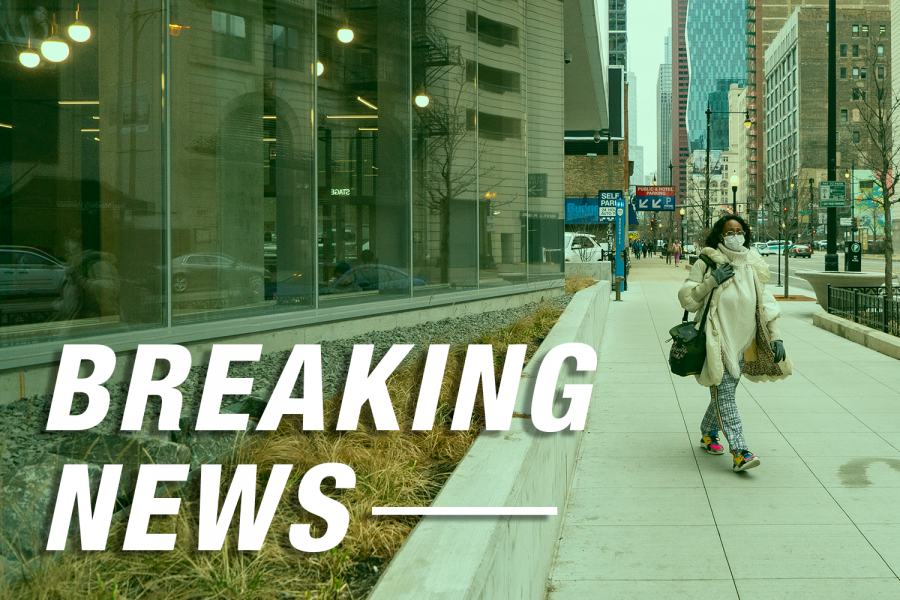 Updated 03/15/2020 at 2:58 p.m. with additional information.
Senior commercial photography major Alie Stanton was worried when she learned that her last semester had been "put on hold" due to the coronavirus after classes were suspended until after spring break.
But Stanton's anxiety was further piqued Saturday, March 14 when Ross Sawyers, chair of the Photography Department, announced in a Saturday, March 14 email that the department will not have in-person classes for the remainder of the semester. Rather, courses will be transitioned online and resume April 6, according to the email sent to photography majors.
Additionally, all photography facilities will also be closed until the end of the semester, starting Saturday, March 14, except for the Photography Lighting Studio which will remain open until Monday, March 16.
However, this is not unique to the Photography Department, which was quick to provide clarity to its students regarding plans for the rest of the semester. In a Friday, March 13 email to faculty, Senior Vice President and Provost Marcella David informed instructors, "It is our intention to deliver instruction online for the remainder of [the] spring semester."
In a Sunday, March 15 email to the Chronicle, Lambrini Lukidis, associate vice president of Strategic Communications and External Relations, said, "While we expect that much of the instruction will take place online after April 6, some aspects of some classes may not resume online but through other means."
Besides the Campus Housing, the Student Center, the Health Center, Counseling Center and Student Relations, no facilities will be accessible, Lukidis said.
Although Stanton said she understands the college's need to be proactive in light of the coronavirus, or COVID-19, outbreak, she said she will be losing valuable hands-on experiences without access to in-person instruction or facilities crucial to her major.
"It's [causing] a lot of anxiety," said Stanton, who has been paying for her own education at Columbia.
Senior photography major Ludvig Perés—a recipient of the Albert P. Weisman Award, which artists can use to complete a large media project—said the facilities' shutdown leaves the future of his project uncertain.
Because Perés's project involves hand-binding a photo book, he is heavily reliant on the school's facilities to put it together.
"It's too early to tell, but it's going to be a big inconvenience," Perés said. "I might have to search for other solutions."
According to a separate email sent from Sawyers to "Studio Lighting" students, the Photography Lighting Studio will remain open until 5 p.m. Monday, March 16 in order to allow students enrolled in the "Principles of Light I and II," "Commercial Photography," "Fashion: Location," "Fashion: Studio" and "Assisting and Digital Tech" courses to check out specialized equipment kits based on the courses in which they are enrolled.
Junior photography major Ben Lurie, who is enrolled in a lighting course this semester, said he is coping with the loss of equipment by experimenting with household items.
"I'm trying to see if I can avoid [checking out a lighting kit, because I'm sure there are people who also need it," Lurie said.
Although the details of how some classes will be digitized remains uncertain, Sawyers stressed the importance of remaining engaged in Columbia.
"Replicating in-class experiences in an online environment is not possible, but that does not mean we cannot find new and interesting ways to practice our craft, communicate with each other and continue to learn how to be better photographers and citizens of the world," Sawyers said in the March 14 email. "Your help and input in this process is critical."