Four police officers fired for their part in Laquan McDonald shooting, cover-up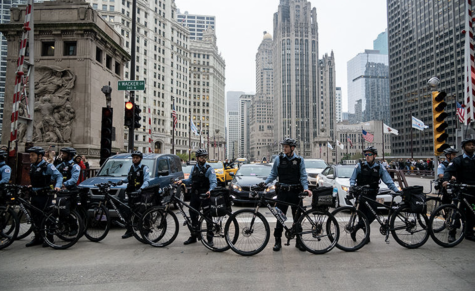 Four police officers were fired by the Chicago Police Board Thursday night for their involvement in the 2014 shooting of 17-year-old Laquan McDonald.
The officers allegedly attempted to cover up the shooting by exaggerating the threat level posed by McDonald in 2014 in order to justify their co-worker, Officer Jason Van Dyke, shooting the black teenager 16 times.
Dashcam video footage, which showed McDonald walking away from the officers with a knife the night of the shooting, played a part in the board's decision.
The officers fired for making false statements were Ricardo Viramontes, Janet Mondragon and Sgt. Stephen Franko, while Officer Daphne Sebastian was fired for discrediting the department, according to public documents.
The police board voted unanimously to fire Viramontes, Mondragon and Franko. All but one board member voted to fire Sebastian, according to The Chicago Tribune.
Van Dyke, the officer responsible for McDonald's death, is the first Chicago police officer in decades to be convicted of on-duty murder, as reported Oct. 5 by The Chronicle.
The dashcam footage, released a year after the incident, threw the city into protests as activists marched for justice for McDonald. Many were content when Van Dyke was found guilty of second-degree murder and 16 counts of aggravated battery with a firearm, as reported by The Chronicle. He was sentenced to more than 6 years in federal prison, which he is currently serving, as The Chronicle reported March 20.
Story developments to come