BREAKING: College reverses course on tuition hike for upcoming academic year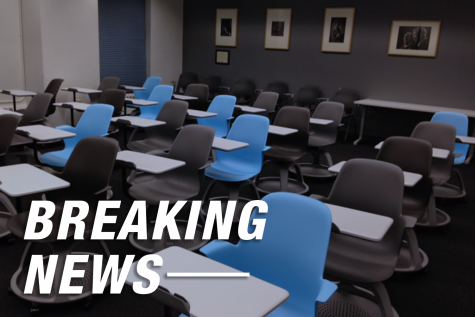 Students will see a change to their financial accounts in the next few weeks as the Columbia College Chicago Board of Trustees approved a lowered tuition for the 2020-21 academic year than what was previously announced.
In a Thursday, July 2 email to students and their families, President and CEO Kwang-Wu Kim said tuition for the upcoming year will be the same as it was for the 2019-20 academic year.
According to Columbia's website, the tuition rate per semester for undergraduate students was projected to be $13,571 and $14,364 for graduate students. Now, undergraduates' tuition rate will be $13,305, and graduates' tuition rate will be $14,088 per semester. The change negates the 2% increase in tuition the college announced November 19, 2019, as reported by the Chronicle.
"The trustees took this action in recognition of the fact that students and their families are coping with the COVID-19 pandemic and the accompanying economic downturn," Kim said in the email.
Financial aid packages for the upcoming academic year will be "unaffected by this change," he said.
While the revised tuition will take a few weeks to show up on students' accounts, the new rate will be reflected on the next e-bill for the Fall semester.
Kim said the Chicago Transit Authority Ventra U-Pass program, which is normally required, will now be optional for the Fall semester, and the automatic $153 U-Pass charge will be removed. Instructions on how students can manually enroll in the program will be provided prior to the Fall semester.
In the email announcement, Kim also encouraged students and families to review reopening plans and to complete the online coronavirus training, "Together, Columbia." The training is required for students, faculty and staff to take prior to returning to campus, as reported by the Chronicle June 23.