Brandon Johnson elected next mayor of Chicago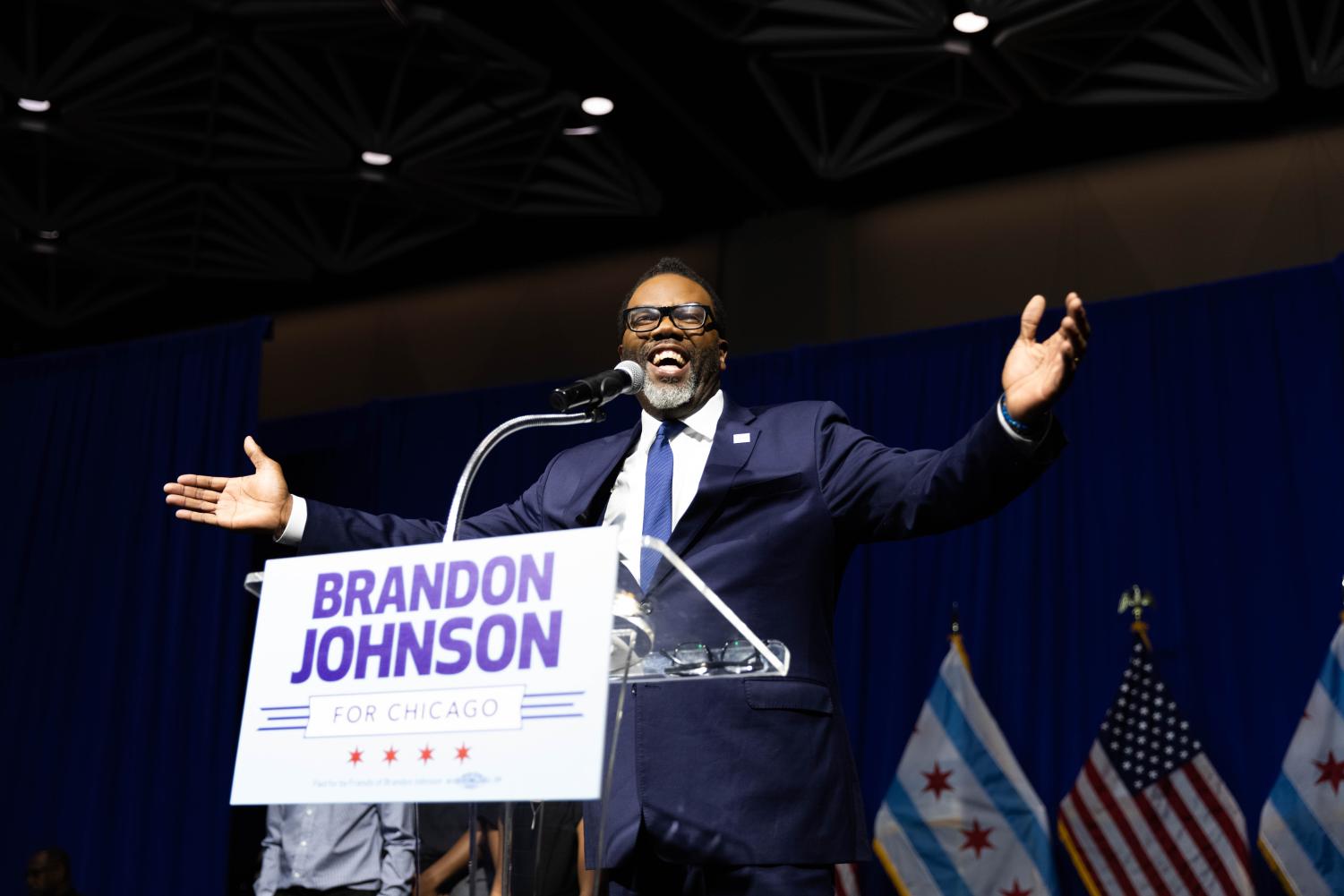 2023 ELECTION
---
Brandon Johnson, a former teacher and Cook County Commissioner, will be the next mayor of Chicago, marking the end of a tight, increasingly contentious race that focused on which candidate could best address public safety and crime. 
"Tonight is a gateway to a new future for our city," Johnson said in his victory speech. "Through voices and votes, we have ushered a new chapter in our city." 
The Associated Press called the race at just after 9:30 p.m. with 99% of precincts reporting. Johnson won 51.4% of the vote, with Vallas trailing at 48.6%. Johnson, a union organizer who had the endorsement of the Chicago Teachers Union, ran on a campaign that emphasized the working class. He was not well known before entering the mayoral race.
In the April 4 runoff, Johnson beat former Chicago Public Schools CEO Paul Vallas, who was backed by the Chicago police union. The two were the top vote-getters in the Feb. 28 primary that ousted incumbent Mayor Lori Lightfoot.
Vallas said he will support Johnson's transition into the mayoral role. 
"I absolutely expect him to be the next mayor of Chicago," Vallas said during his concession speech at 9:45 p.m. "I ran [this campaign] to bring this city together … it would not be a campaign that fulfilled my missions if this election were to divide us more."
Johnson's victory was a major win for progressives in the city. Many of his supporters who gathered at the Marriott Marquis for a watch party Tuesday night said they are hopeful he will follow through with plans to fund youth jobs and address mental health. 
"We can pass some policies that actually benefit working class people rather than benefiting the rich and wealthy," said José Rico, a Little Village resident and the director of the nonprofit Solidarity Heals: Truth, Racial Healing & Transformation. "I believe that Chicago has been ruled by what I call the 'Chicago way' which is the ruling of corporate interests and politicians against Black and Brown people here."
When polls closed at 7 p.m., voter turnout was at 33.2%, slightly higher than the Feb. 28 election, which initially saw 32% voter turnout. Turnout numbers are expected to rise once mail-in ballots are counted, according to the Chicago Board of Elections. Final results will be certified on April 18. 
Johnson was endorsed by Democratic Sen. Bernie Sanders (D-VT), Rep. Danny Davis and Sen. Elizabeth Warren (D-MA).
Since his election to the Cook County Board of Commissioners in 2018, Johnson has led efforts to pass the Just Housing Ordinance to prohibit housing discrimination against formerly incarcerated people, as well as securing legal representation for immigrants facing deportation and advancing recognition of Indigenous People Day. 
In his campaign, Johnson ran on wanting to advance policy to increase community-based relations with law enforcement and people of color, make housing investments on the South and West sides of the city and increase school funding. 
Theresa Vernetta-Smith, a retired educator, said Johnson will bring a change that Chicago needs. "We have to be a model for our young people," Vernetta-Smith said. "I need somebody in there that's going to represent education, going to represent teachers and going to represent the generations to come." 
Johnson's victory means that America's three largest cities will continue to be led by Black mayors. 
Johnson's niece Brea Cabezudo, a nurse manager in Lincoln Park, celebrated with her uncle. "I'm super excited about this amazing accomplishment he has made," she said. "I'm really excited to see how far he's going to take us."
Addison Annis, Jared Callaway, Olivia Cohen, K'Von Jackson, Ruth Johnson, Michelle Meyer, Abra Richardson, Elizabeth Rymut, and Kaelah Serrano contributed to this report.