Big Read event brings immigration discussion to campus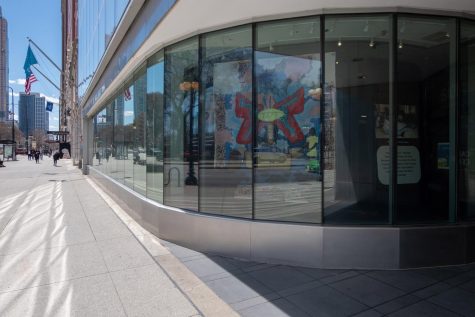 From discussions with an award-winning author to artwork and fashions displays by immigrant creatives, the 2019 Big Read series is returning to campus this month, engaging communities in a conversation about immigration.
Columbia has been involved in the Big Read event—which is part of the National Endowment of the Arts—bi-annually for about six years, Communication Specialist of Columbia's Library and event coordinator Norman Alexandroff said. He added that the event always covers relevant social issues.
This year's Big Read book is Edwidge Danticat's 2007 "Brother, I'm Dying."
With the book in mind, a series of events and a display was created to invoke a conversation on campus about immigration policy as a reflection of our values and ideals in the U.S., Alexandroff said.
Danticat's family memoir revolves around her childhood in Haiti without her parents who had immigrated to the United States and were going to send for her and her siblings when they had enough money. Once Danticat was in the U.S., the rest of the novel focuses on her assimilation to American culture.
"The book selected … talks about immigration and assimilation and what ultimately the American dream represents in the 21st century," Alexandroff said. "All of those issues have been central to our political discourse over the last several years."
The events include two discussions with Danticat at Film Row Cinema, 1104 S. Wabash Ave.
During the first event, Danticat will be interviewed by Notre Dame University Professor Karen E. Richman April 25 from 6-8 p.m during an event titled The American Dream Reconsidered.
For the second event, Big Read will host its community event What Makes America Great? Immigration Policy and Chicago April 26 from 6-9 p.m, where they will discuss immigration policy in Chicago in relation to today's political climate, Alexandroff said.
Correlating with the Big Read, the window display of the 618 S. Michigan Ave. Building is showcasing art and fashion with an exhibit entitled "An American Dream Reconsidered: Immigrant Rights Now!" through April 30. Adjunct Professor in the Humanities, History and Social Sciences Department Jesus Macarena-Avila said he worked on the display, which features artwork by Chicago youth and contemporary artists, fashion designer and artist Maria de Los Angeles and the Instituto de Nuestra Cultura, an international art initiative.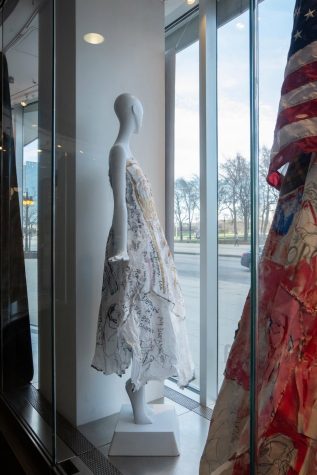 The dresses featured in the exhibit are designed by Maria de Los Angeles, an artist and Deferred Action for Childhood Arrivals program recipient. The dresses document her coming of age in the undocumented community.
Macarena-Avila also worked with students from Chicago Public Schools to create a mural in the display, which includes the butterfly Macarena-Avila said has become an important symbol for immigrants.
"Across the nation, artists … [have] been using the idea of the butterfly to represent the plight of the immigrant," Macarena-Avila said. "Even though it started specifically in the Latino, Mexican community, it's [broadened] out."
As a supporter of immigration, freshman illustration major Sarel Jose Valentin said having this space to discuss immigration and other social issues on campus is important. But he added that events surrounding social issues often skew to one side and would be more productive if they invoked conversation from multiple viewpoints.
"If we had a situation in which people who don't agree and people who are against immigration, or against whatever the case may be, are able to speak, that can allow for better, … more constructive conversation [and] for actual change to be created," Valentin said.