SGA plans walk-out supporting Parkland victims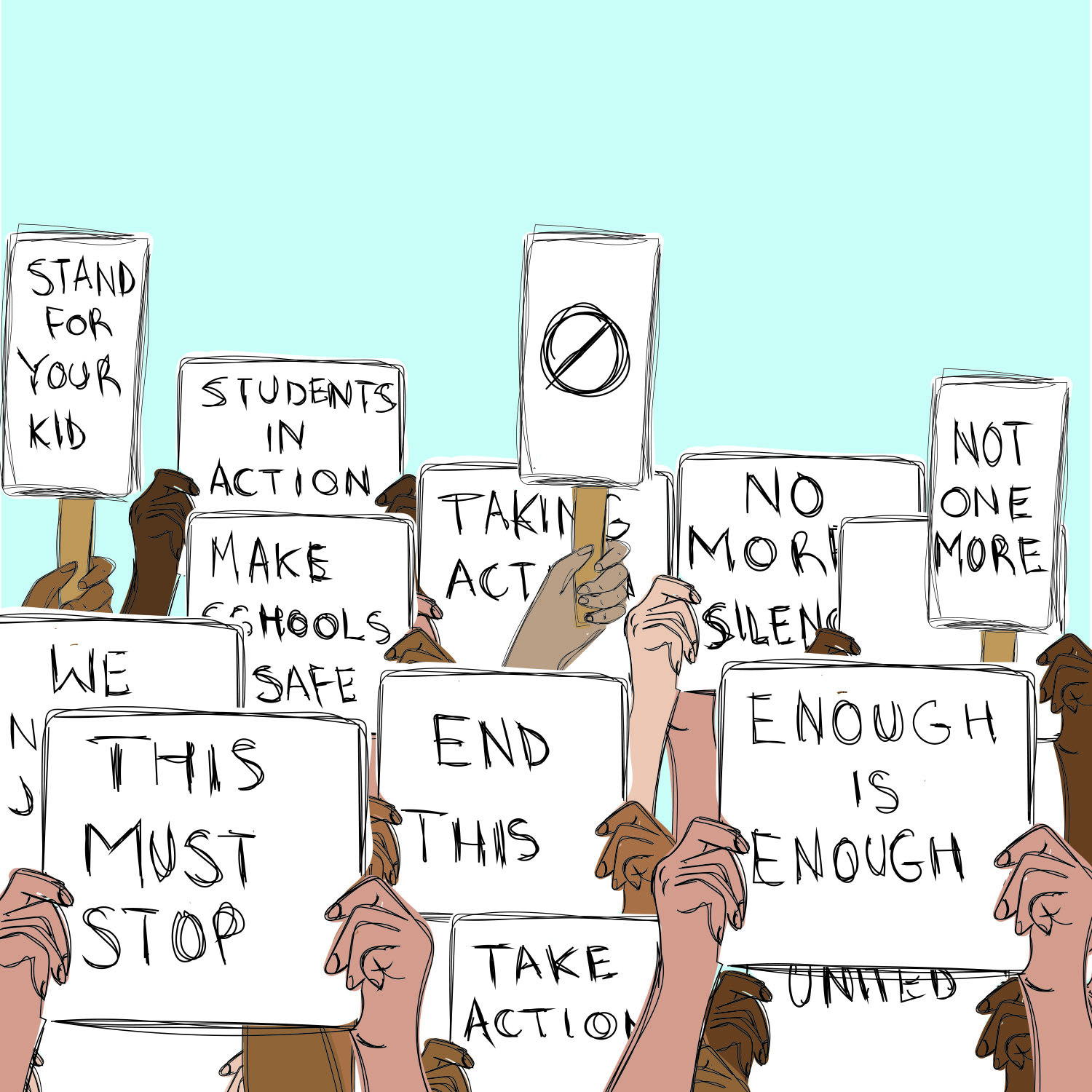 Columbia students and the Student Government Association will host a walk-out March 14 in support of gun regulation reform as part of the school walkouts taking place arond the country.
The National School Walkout, organized by the Women's March Youth EMPOWER, a branch of the Women's March organization, will be held at schools and colleges nationwide. Students and faculty will walk out of classrooms for 17 minutes starting at 10 a.m. to protest Congress's inaction on gun control following the Feb. 14 shooting at Marjory Stoneman Douglas High School that left 17 students and teachers dead.
Students can meet in two places during the college's walk-out: outside of the 618 S. Michigan Ave. and 1006 S. Michigan Ave. buildings until 10:17 a.m., according to Malik Woolfork, SGA president and a senior business and entrepreneurship major.
Woolfork said this walk-out is important in Chicago because of the city's rampant gun violence.
"Over the last couple of weeks, we just met and discussed the plans for it," Woolfork said. "We are here to support gun reform and we are open to the conversation that needs to happen around gun reform."
In a March 7 email to faculty, Senior Vice President and Provost Stan Wearden sent information about the walk-out and stressed the importance of supporting students' First Amendment rights without penalty. Wearden also said faculty must continue classes for students who choose to not participate but can exercise their own First Amendment right to protest if all of their students walk out.
Senior Associate Provost Suzanne Blum Malley said she was approached by Sara Jaffe, junior art and art history major, who wanted to organize the walk-out. Blum Malley directed the student to SGA, which then took over the effort, but the administration met with security in order to ensure participants in the walk-out will be able to do so safely. The college supports the right to participate in the walk-out in order to demand gun reform, she added.
"It's important that should students choose to participate in this 17-minute walk-out that they don't face penalties for doing so," Blum Malley said. "That's what we did. We sent the message, we made sure they met with security, made sure they connected with SGA and then I think appropriately, it is in the students hands."
Jaffe said she was inspired to organize the walk-out at Columbia after noticing that not many colleges or universities had signed up for the protest. So she decided to approach the administration because she knew they would support her. She added that any student who does not have class during this time is welcome to join the walk-out
"I hope this is looked at as a peaceful protest and everybody feels a sense of hope when they leave this walk-out," Jaffe said, "because there is hope and change occurring and it's remarkable what young people can do if they use the power of their voice."
Chris Rice, president of the college's Socialist Students organization and junior cinema and television arts major, said his organization is also planning anApril 20 student walk-out for the anniversary of the 1999 Columbine shooting.
Rice said they are planning meetings following spring break in order to discuss the importance of the walk-outs.
Rice said these walk-outs are critical because of the high volume of mass shootings in the nation that have taken place not only this year but cumulatively.
"[Parkland students] changed the national conversation," Rice said. "They didn't let energy dissipate into thoughts and prayers and then not doing anything, so now more than ever, we need to be engaged and in solidarity with this movement to try to stop a very preventable thing from happening."
Derek Brinkley, senior director of Undergraduate Admissions and Recruitment, said the college has never held actions of peaceful protest against a student in the admissions process ,although, some high schools nationwide have said they may discipline students if they choose to walk out.
"We've always held those students in high regard in terms of just making sure that those students feel free to express themselves in a non-violent way through their high school advocacy," Brinkley said. "Hopefully, those students are coming to Columbia and continuing to stand up for the causes that they hold dear to them."
If students want to be involved in protesting national issues, they should devote time to an organization that can make a real difference, Rice said.
"That's the best way to stay involved. If that means local politics or national politics, there's lots of ways to do that," Rice said.
College students have a history of taking actions and creating, and this march can do so because of the college's platform, Woolfork said.
"It is important for college students to acknowledge the voice that they have," Woolfork said. "It's important that we know we are taking that next step from not just being students but being adults and having a say in how our country runs."