'Be more dramatic': Singer-songwriter Anna Shoemaker talks new album, her emotions behind it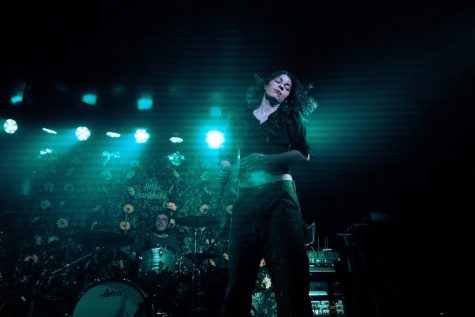 Vibrant stage lights illuminated the already electric singer-songwriter Anna Shoemaker's face as she playfully danced across the stage, with her microphone in hand.
Opening for indie/alt-pop duo Foreign Air, the fiery indie-pop artist sang songs from her new album "Everything is Fine (I'm Only on Fire)," which came out last March and has more than 120,000 monthly listeners on Spotify.
Shoemaker, a Brooklyn-based musician from Philadelphia, is currently on tour opening for Foreign Air and Jesse Jo Stark, an alt-indie artist from Los Angeles.
Shoemaker was recently named "Brooklyn's Own Olivia Rodrigo" by Nylon magazine.
Shoemaker, who is touring for the first time, discussed her album, advice for young artists and being dramatic after her performance Thursday night at Roscoe Village's bar and music venue Beat Kitchen, located at 2100 W. Belmont Ave.
"It feels amazing," Shoemaker said. "It feels like it's all I've ever wanted to do. … Like when you make a wish on your birthday."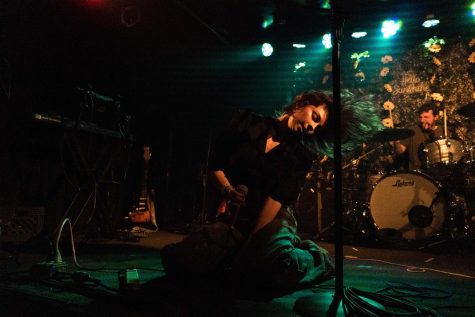 Shoemaker graduated from the University of Colorado Boulder in 2017, studying poetry.
She said in the music industry, you have to be your own biggest fan.
"The most important thing is that you're doing your own thing," Shoemaker said. "When you're a musician or an artist, you have to be your biggest fan and your biggest critic. So, if you don't like what you're doing, then that's going to be a really long road. So just do exactly what you want to do."
Shoemaker said she wrote the album during a breakup, which provided the raw emotion that inspired the album's themes of heartbreak, loneliness and healing.
"I was going through a horrible, horrible breakup. … I was just like, 'This is so f—ed that my happiness is dependent on whether guys like me.' And you can hear a lot of that toxicity in some of the songs, and then some of the songs I'm like, 'You're good girl,'" Shoemaker said. "You need to validate yourself. That was a big thing, just coming into my own and not needing that anymore."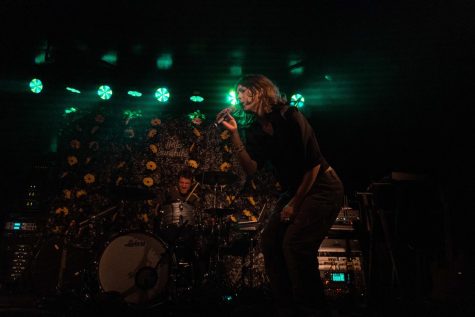 The name of her album "Everything is Fine (I'm Only on Fire)" is inspired by feeling dramatic, impulsive and destructive when things do not go as planned.
"I'm very dramatic; I love the drama. That's the biggest thing I can think of, setting someone's clothes on fire, being done; you know, let's be over it. It's like a fresh start, but it's also really disruptive, and it's irreversible," Shoemaker said.
Shoemaker said the opportunity to feature honesty and emotions in her lyrics is a big reason why she is attracted to music, admiring musicians that sing their emotions like Alanis Morissette and Sheryl Crow.
"I was always told when I was young, 'You're so dramatic, Anna, chill out. You're so dramatic, don't be so dramatic,'" Shoemaker said. "But then I would listen to these [musicians], I'm like, 'Isn't she dramatic? How can she be like singing this, and I can't say this at the dinner table in my own home?' … She's doing this in public — that was so appealing to me."
When asked about advice for others who are told they are "too dramatic," Shoemaker said to be more dramatic, even saying, "Set his clothes on fire. Call him."
Shoemaker's album "Everything is Fine (I'm Only on Fire)" is available on Spotify, Apple Music and YouTube.