Act two of Theatre Week becomes annual promotion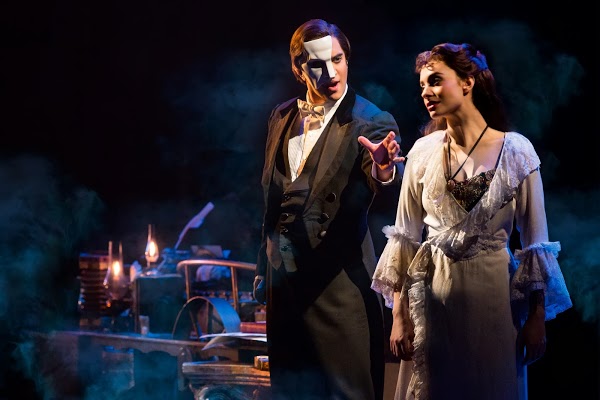 Thespians and theatre aficionados alike will celebrate the rich tradition and lively Chicago theatre scene with the second annual Chicago Theatre Week.
Running Feb. 11–16, popular productions such as "Blue Man Group," "Briar Street Theatre" and "Million Dollar Quartet" will be featured in the week devoted to Chicago's flourishing theatre community.
Executive Director of the League of Chicago Theatres Deb Clapp said Chicago's theater scene is more diverse than New York's Broadway, a theatre staple, but does not vary as much as in Chicago.
With more than 250 theatres across the city, five of which have been honored with Regional Tony Awards, Chicago is a leading force in the U.S. theatre industry. Chicago also has the largest touring Broadway organization in the nation. The city hosts five million audience members every year with a budget exceeding $250 million, according to the League of Chicago Theatres website.
"We really thought Chicago theatre was worth celebrating, and definitely worth having its own week," Clapp said.
This year, the League of Chicago theaters partnered with tourism agency Choose Chicago to offer Theatre Week patrons discounted hotel rooms and theatre ticket packages in hopes of attracting out-of-towners.
"[Choose Chicago] was very keen to work with hotels and try to increase business to the hotels as well as to the theatres with that special promotion," Clapp said.
Marc Chevalier, a lecturer of lighting in Columbia's Theater Department, said Theatre Week is a chance for Chicagoans to explore the city's many stages.
"My fiancée's family and a lot of their extended family and family friends are from the South Suburban area," Chevalier said. "They're avid [theatre-goers] for the most part but [around this] time they really binge a little bit."
Chevalier describes Chicago's theatre scene as an intricate puzzle of different sized pieces. The larger pieces are popular plays such as "The Book of Mormon," surrounded by a slew of higher-end regional theaters like the Goodman Theater and college theatres that regularly produce talented students.  
"Our theatre scene is one of the gems of the city," Chevalier said.
Columbia will undoubtedly lend a few audience members to the Theatre Week productions, but it will also provide talent. Barbara Robertson, a veteran actor and part-time faculty member in the Theatre Department, plays Tessie Tura in the Chicago Shakespeare Theatre production of "Gypsy."
Robertson describes herself as a freelance actor with an array of acting experience from Shakespeare to Kabuki.
"Having a Theatre Week is a great way to give people a chance to see shows at venues they wouldn't normally go to," Robertson said.
Robertson said she and her fellow performers are actively preparing for the abundance of visiting audience members expected for the special week.
Robertson and other performers are actively preparing for the surplus of audience members expected for the special week after the offered promotion, she said.