New interim director appointed to Dance Presenting Series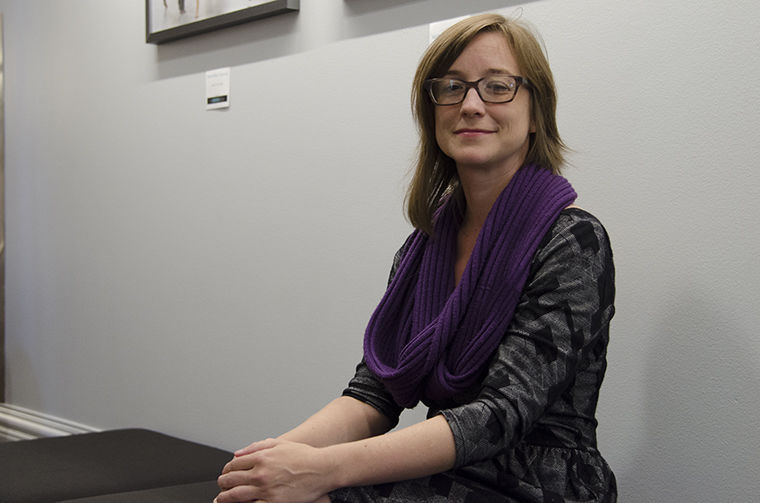 Ellen Chenoweth has been appointed interim director and lead curator of the college's nationally recognized Dance Presenting Series, following former director Bonnie Brooks' retirement May 31.
Chenoweth, who officially started Sept. 11, said she was familiar with DPS before hearing about the position and applied because she was excited to work for a program with such an esteemed reputation in the dance community.
"There aren't that many presenting series in the country that are this robust and have the history and legacy behind them, so it's really a special thing here," Chenoweth said.
Chenoweth holds a bachelor's degree in history and policy studies from Rice University in Houston and received her master's degree in dance from Texas Woman's University in Denton, Texas.
Previously Chenoweth served as program assistant for The John F. Kennedy Center for the Performing Arts, managing director at Dance Exchange in Takoma Park, Maryland and independent consultant for dance groups such as the American Dance Institute in Seattle, Dance Metro DC and the Nichole Canuso Dance Company in Philadephia.
Before accepting the position at Columbia, Chenoweth was also the director of development and communications at the Pig Iron Theatre Group, also in Philadelphia.
Chenoweth said she will be focusing on fundraising and creating experiences for donors that make them feel connected to the arts, along with her other responsibilities as director, such as curating the 2018–2019 season.
"Artists and arts administrators sometimes feel fundraising is this gross thing [they] don't want to do, [but] I feel like it makes everything possible," Chenoweth said. "There's so much opportunity with these amazing artists coming in to create experiences for donors that are interesting and exciting."
Dance Department Chair Peter Carpenter said Chenoweth responded to a nationwide search by the department and was selected because of her experience in marketing, communications and curation.
According to Carpenter, Brooks left the college as part of the school's Voluntary Separation Incentive Program, which was offered last spring, as reported March 6 by The Chronicle. He added that during her last few years as DPS director, Brooks worked closely with the Dance Department to lead the program.
Brooks did not respond to The Chronicle's requests for comment as of press time.
"She was really instrumental in bringing stability to the program and incorporating the Dance Presenting Series with the academic department," Carpenter said. "That's really a significant legacy she leaves."
Carpenter said his department sought to hire an interim director because the department was not aware Brooks was retiring until after the academic hiring cycle ended. The department was unable to hire someone who could also serve as a faculty member in the position.
Chenoweth will serve as interim director without a faculty role until June 30, 2018, when a permanent director will be selected.
Margi Cole, DPS program manager, said Chenoweth has recently been meeting with Dance Department faculty, familiarizing herself with the position and has adjusted well.
"She's certainly knowledgeable about the field of dance and has some of her own creative work going on," Cole said. "She has been writing about dance, and I think those are all things that will be a valuable asset to us."
Although some shows have already been booked for the 2018–2019 DPS season, Chenoweth will still need to curate additional performances for the series as well as manage those that have already been scheduled, according to Carpenter.
Chenoweth said because she did not take an interest in dance until graduate school, she thinks people who do not think they are dancers or do not understand the art should still come and see the performances to widen their perspectives.
"It's an amazing lineup, so I really want the house to be full each night and for as many students as possible to come," Chenoweth said.