Communication Department awaits results from program reviews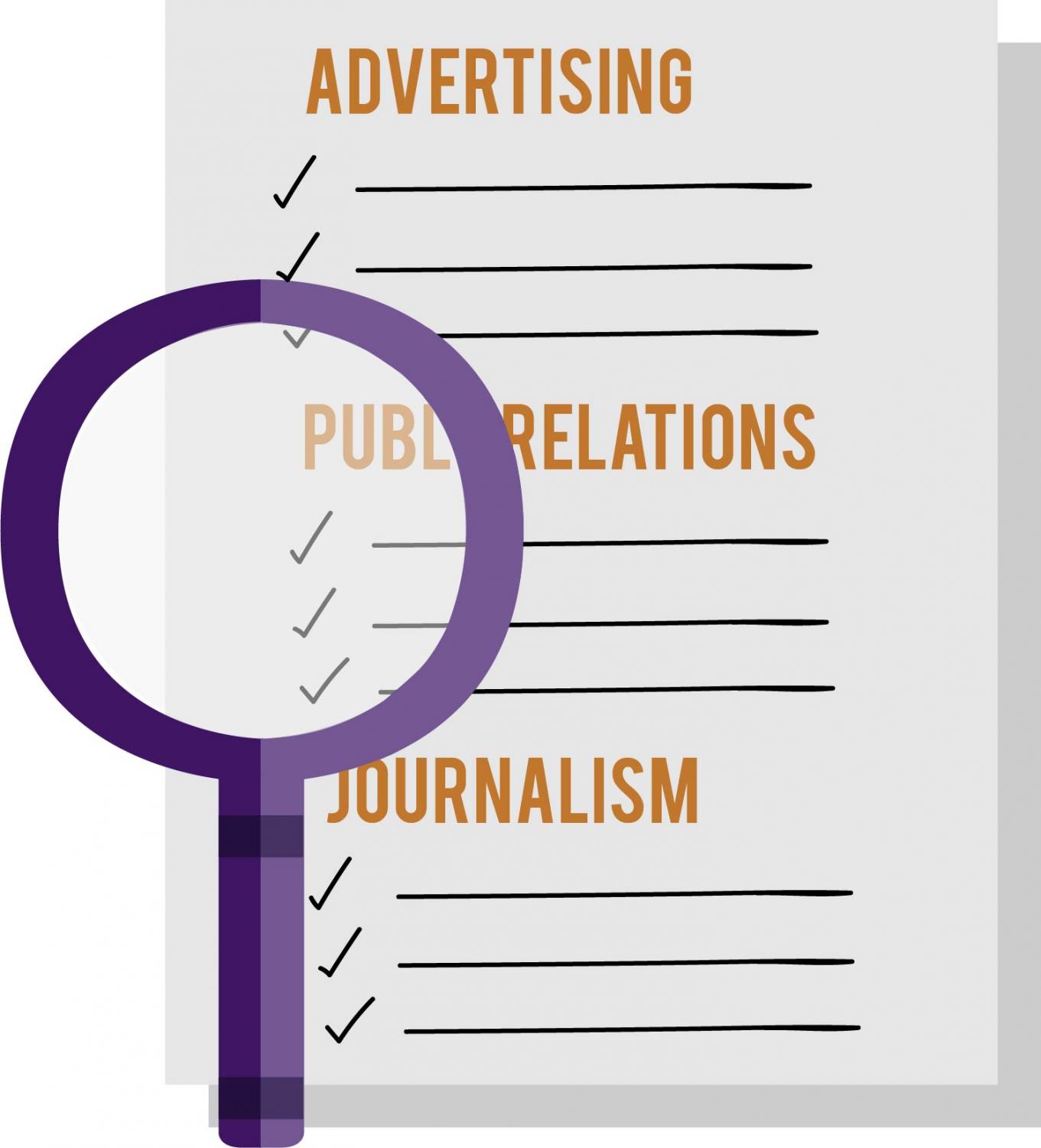 The journalism, advertising and public relations programs in the Communication Department participated in program reviews Oct. 19–20 and await the final report.
The programs were evaluated by external reviewers to ensure the programs remain up to date with curriculum, technology and resources, said Suzanne McBride, chair of the Communication Department.
Associate Provost for Accreditation and Assessment Neil Pagano said program reviews take place every five years and include external reviewers coming to the college's campus for a day or two to interview students and faculty while evaluating facilities and curriculum.
"A program review allows a department to undertake a course of self-inquiry and take inventory of where they've been, where they are at and where they are going," Pagano said. "It can provide for external eyes to examine the program and offer recommendations; these are done in an effort to make the programs as effective and contemporary and optimal for graduating students."
Paul Mihailidis, a communications professor at Emerson College, was one of two external reviewers picked by the college who took part in the program review. He said he focused on the advertising and public relations programs during his time at the college.
Mihailidis said the advertising and public relations programs were dynamic and impressive because of the applied focus in the industries students had connections to. The programs could improve by putting more focus on how to make resources more available to students, he added.
"The college is going to have to restructure some of its resource allocation that needs to be updated," Mihailidis said. "It's not just Columbia, but a lot of colleges have to face this challenge of how to keep up to date with the resources to offer to PR and ad students."
Angela Powers, director of the Greenlee School of Journalism and Communications at Iowa State University, focused on reviewing the college's journalism program.
She said she was impressed with the overall program, but an increase in faculty development, technology support and access to funding for professors would be beneficial.
"To be able to incorporate software such as social media monitoring software into courses so that students are prepared when they get through Columbia," Powers said. "There are always the basics that need to be addressed in classes. On top of that, the faculty need to keep up with their field as well, and that takes time and money."
McBride said she has been focusing on enrollment in these programs, making sure scholarships are available to students, bolstering diversity and continuing student success—but will have to wait for the results from the review to move forward.
"It's not every place that you can go and study journalism or public relations or advertising and have the people teaching you day-in and day-out of those classrooms be people who are actually doing the work and winning awards and helping you make connections for internships and ultimately land jobs," McBride said.
Powers said she and Mihailidis are hoping to have a finished report with results given to the college before Thanksgiving.
"The Communication Department and journalism and advertising and public relations [programs] are some of the best kept secrets in terms of communication education in the Midwest," Powers said.
Update Nov. 6, 2017, at 9:45p.m.:
A previous version of this story incorrectly stated that the external reviewers were assigned by the Higher Learning Commission. The Chronicle regrets this error.