New Media Conference plans to be bigger than ever in its 16th year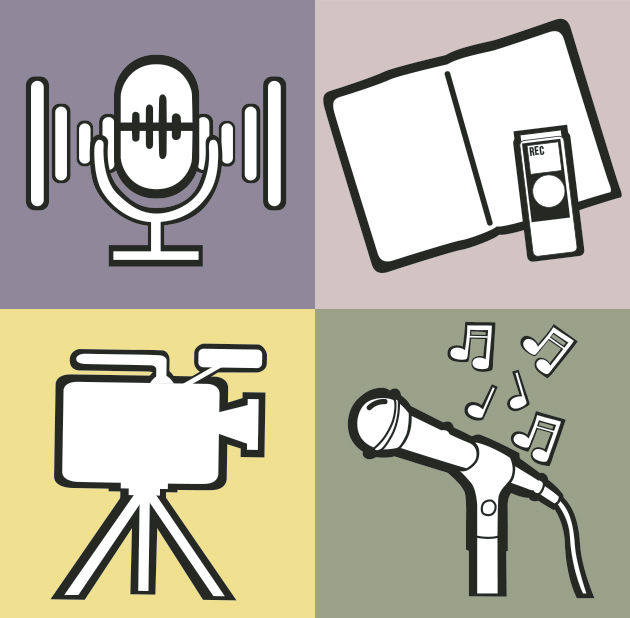 The 16th annual Midwest Regional High School and College New Media Conference will return this year with a large number of panelists, workshops and performances featuring alumni and professionals from around the city.
The conference will be held at 618 S. Michigan Ave. on Oct. 20. The all-day event will have opportunities for students to network with alumni and outside professionals in fields such as film, television, journalism and radio.
Internship and Career Advisor at the Career Center and coordinator of the conference Tom Joyce said the event has changed a lot overtime.
"Sixteen years ago, it was more of a radio [and] journalism type of conference. As media has changed over the years, we decided to incorporate more and more multimedia panels and workshops," Joyce said. "This year we actually up the ante and added as many different panels that are considered new media-related to appeal to not only our students but also high school students."
Panelist will include Sarah Rae Vargas, a fashion YouTuber with more than one million subscribers; Amy Guth, executive director of the Midwest Independent Film Festival; and DJ Ca$h Era. Chicago-based artist Jamila Woods will also perform.
Junior music business major and vice president of Student Programming Board Kate Lichter said SPB helped the Career Center organize the event and that the conference will be more expansive than previous years.
"There's a chance at the end of each panel [and] speaker when you can go up and introduce yourself —maybe give a business card," Lichter said. "[You get to learn] more about your field and what is out there, how to approach it and what the situation is right now. It's important for all students."
Being able to hear about people's professional experiences is what Lichter said she's most excited for.
In addition to performances and speakers, the Terri Hemmert High School Radio Awards will be given to high school students who applied and were judged by the Communication Department.
"It's a day of learning and exploration for students," Joyce said. "For high school students, it's an opportunity to get a chance to see the campus and to hear from professionals and also mingle with current Columbia students."
Senior live and performing arts major Antoinette Murillo works with Boxed Water and helped arrange for the company to sponsor the event. She said Boxed Water has not done a lot of Columbia events and is looking forward to helping spread the importance of sustainability.
"It's a great milestone. It's great to hear from people who are in the business," Murillo said. "But it's also great to meet peers [who] are your age and [who] are networking and want to network with you. It's not just about what you know, it's always about who you know, too."
Registration is free for all students, alumni and high school students. Students who register before Oct. 15 will also receive free lunch, Joyce said.
"Any opportunity in this industry­—in the arts—is possible. These speakers are here to tell  [students] about [their careers]," Joyce said. "Professionals [are] coming back and saying to students, 'some of us have been out a few years; some of us have been out for 10 or 15 years, and we've made a career out of this. It can happen for you, too.'"