Did you know The Chronicle's staff are all students?
By Zoë Eitel, Editor-In-Chief
January 29, 2018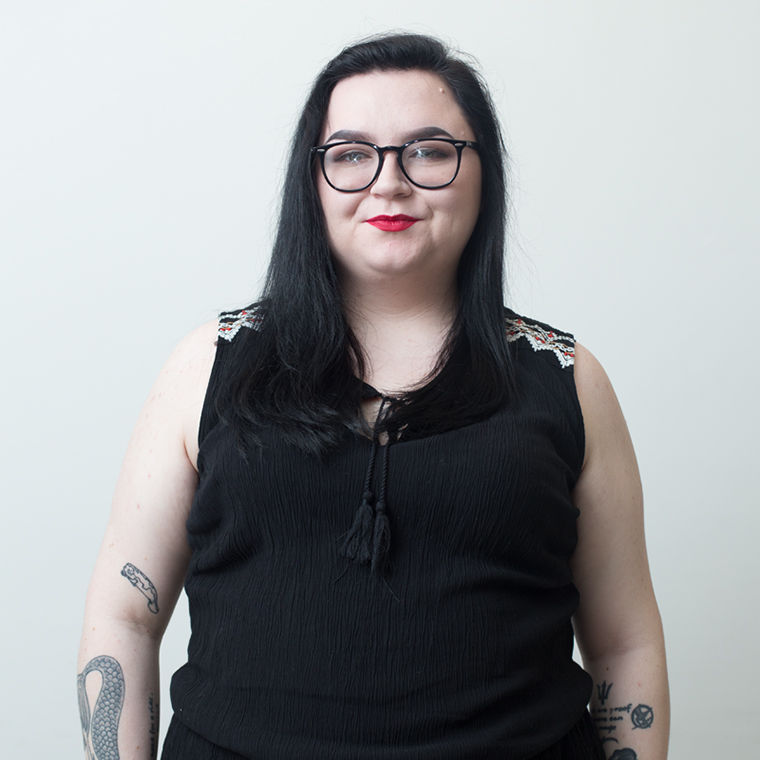 Hi, I'm Zoë Eitel, a senior multimedia journalism major, and I just realized that way too many people don't know or often forget that The Chronicle is run by college students.
It may be a compliment that we run such a professional and high-quality newspaper that our readers think we are a staff of established industry people, so thanks if that's what you were thinking. But, way too often, our age 18-and-over staff members are bullied and overly criticized by some readers and sources who think we should be doing better.
I have a proposal for all of those critics: Put yourself in our shoes for a moment.
Picture this: You're a full-time student going to class for 18 hours a week—more than required so you can graduate on time; you've got seemingly endless projects, hundreds of pages of readings and a couple papers to write each week; and on top of all that, you have a job at The Chronicle that more often than not ends up being full time as well.
Our reporters write two stories a week with a required three-to-four-day turnaround. Our graphic designers create attractive visuals for stories, lay out pages and create ads for businesses. Our photographers travel all over the city to get photos for stories in the paper and populate our Instagram page. Our multimedia reporters shoot and edit two videos a week, keep up our video series and come up with new ways to get more views on our videos. Our copy editors edit every piece of content that goes into the paper, listen to hours of recordings to check quotes and fact check any statement made in a story. Our media sales reps call businesses all over Chicago to sell our ad space and get hung up on or told no more than half the time. Our webmaster stays up late every Friday to make sure there's nothing wrong with the online versions of the stories that will go live on or before Monday, troubleshoots any issues with the website throughout the week and works with our hosting company to best design the site for our viewers.
This—along with all that the Management Team does, which I won't go into—is what The Chronicle staff does every week of the semester and during pretty much every "break" Columbia students get.
This isn't meant to be a complaint about the amount of work required for the jobs we do because no one is forcing us to work here. We do the job because we love it and we love the impact The Chronicle has. But if our readers and sources understood the pressure we are under, it would make our lives that much less stressful.
And if the professors who are supposed to support and provide an inclusive and accepting environment for learning stopped telling their students that The Chronicle only prints biased news, always misquotes people and does "yellow journalism," that would be great. Because while we—as students—pay a lot of money to take these classes, we are not paying to be insulted and undermined at any chance a "wronged" professor gets, and it only breeds more distrust of The Chronicle when we are just students trying to do our best.
So the next time a Chronicle reporter contacts you for a quote and your reflex is to reply, "I don't talk to The Chronicle anymore; you misquote people," think about what you're saying. Odds are, the reporter who accidentally misquoted you six years ago is no longer employed at the paper and the one you are yelling at now is a 19-year-old journalism student trying to break into a difficult field and receiving nothing but discouragement from all ends. Also, consider whether you were actually misquoted or just said something you wish you hadn't. While you're at it, think about how the paper has won hundreds of awards and helped shape the college if we really do "bad journalism."