'Riverdale' embraces its influences while creating something new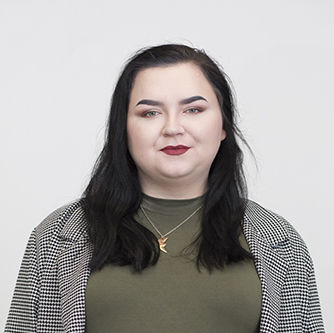 When "Archie" started more than 75 years ago, the comics were unlike the new gritty and mysterious TV adaptation on The CW, but "Riverdale" doesn't forget its beginnings or forsake its inspirations.
After premiering its first episode Jan. 26, "Riverdale" was called the next "Gossip Girl," "90210" meets "Pretty Little Liars," and "Twin Peaks" for this generation—none of which are bad things. The ghosts-of-TV-past influences behind "Riverdale" are obvious with casting choices of Luke Perry from "90210" and Molly Ringwald from every '80s teen movie, as well as the central plot starting out with a popular, small town high schooler being found murdered à la "Twin Peaks." 
In an age of reboots, remakes and bastardizations, "Riverdale's" honesty about what it is and what it's attempting to do—and succeeding in—is refreshing.
"Riverdale" isn't sticking the classic "Archie" characters on the small screen and hoping they will survive on the sometimes—always—over-the-top and melodramatic network. The show's creators—executive producers Roberto Aguirre-Sacasa, Greg Berlanti and Jon Goldwater—took the beloved 76-year-old teenagers and adapted them to thrive in the age in which everybody just wants more drama, intrigue and mystery.
Archie Andrews is still the lovable, dorky jock but repackaged as a hunky heartthrob who can compete with the beautiful vampires and superheroes on other CW shows. Veronica Lodge and Betty Cooper are the bombshells they were in the comics but have left the pitting-girls-against-each-other, frenemy relationship they once had for a much more supportive and loving one—hopefully a more than friendly one after their meant-to-shock kiss in the premiere. Even old spinster music teacher Ms. Grundy got a makeover as a 30-year-old hottie who had an inappropriate relationship with Archie over the summer, which incites "Pretty Little Liars" flashbacks.
Probably the most interesting character in the show is one with whom "Riverdale" has also taken a few liberties. Jughead, played by Cole Sprouse, was "Archie's" comedic relief and dumb best friend, but in this iteration he is the intelligent, lonerish narrator who is digging into the town's secrets. Jughead is a character who, though he is not in the middle of the drama and mystery in the town, sees everything that is happening while he writes his book about his peers and their relationships.
An "Archie" comic from February 2016 written by Chip Zdarsky revealed that Jughead is asexual, meaning he doesn't feel sexual attraction. Speculations abounded about whether Sprouse's version of the character would follow in the same footsteps, but Sprouse revealed to HollywoodLife Jan. 13 that Jughead will have "romances with women" in the show, adding that he is still fighting for Jughead's asexuality.
The CW has hosted multiple gay, lesbian and bisexual characters on its various dramas, but like Cheryl said after Betty and Veronica's kiss, girls kissing isn't a huge shocker anymore. If the network wants to really branch out with this new show and expand its representation, making Jughead asexual would be a smart move.
"Riverdale" has the potential to be the next big CW hit and would be deserving of the accolade. But the show has to remember where it came from without living in the past. Just because Archie and his friends are 76 doesn't mean the watchers are, and they want to see something new.