Underground hip-hop events dance on campus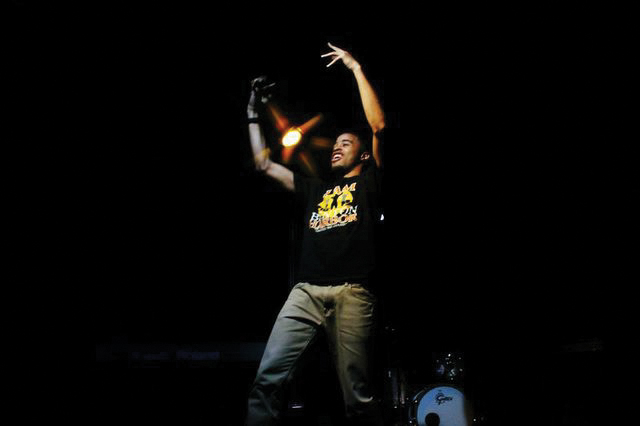 Columbia's Dance Center is partnering with the School of Fine & Performing Arts and the Radio Department to present "B-Real: A Look Inside Urban Movements," a collaboration of international hip-hop dance workshops and performances scheduled to take place Feb. 17 through March 1.
Sage Morgan-Hubbard, academic partnership coordinator for the Dance Department, said she has been running the "B-Hip-Hop" program for the past two years. She said the program has been part of a 40-year tradition of dance festivals at the college and focuses on hip-hop music and culture.
Morgan-Hubbard said this season's theme is masculinity in hip-hop culture because last season's theme was femininity. Morgan-Hubbard encourages people of all genders to attend.
This season's main presenters are Compagnie Käfig, a hip-hop ensemble from France, and Raphael Xavier, an award-winning hip-hop dancer from Delaware, according to Morgan-Hubbard.
"This is an exciting collaboration," Morgan-Hubbard said. "A lot of times you have to pay for [performances] and they are kind of underground and only known to breakers or emcees. Ours are completely free."
Morgan-Hubbard said the series is working to include the audience in workshops and conversations.
"We really want it to be a range of people from professionals to students," Morgan-Hubbard said. "This is an opportunity for Columbia to really open our doors and merge with a really vibrant Chicago hip-hop community."
Baraka de Soleil, audience and community engagement consultant for the Dance Department, said he helped organize the series by facilitating collaborations between Chicago citizens and presenters.
"I work with the presented artists to determine what the best community events are," Soleil said. "We built these events around the timeliness of having these two incredible artist companies be here."
Soleil said the series has five main events, including "B-Real Two-on-Two Breakin' Battle" and "B-Real MC Battle," which will feature Compagnie Käfig and Raphael Xavier. Local artists will also perform at the workshops and sit on panels, he said.
Jovan Landry, a senior cinema art + science major and lead videographer for "B-Real: A look Inside Urban Movements," said she helped organize the series because she has an interest in hip-hop music and culture. She said her roles are promoting the events and filming the performances.
Landry said students and community members should attend the series because they will get a better understanding of underground hip-hop culture and its diversity. She said the series is something she is passionate about cultivating.
"I've never seen anything like this at Columbia," Landry said. "[There are] different events that you don't really see every day at Columbia. They only come once a semester and it's always topping itself."
The full schedule of events can be found on the Columbia Dance Center's website, at colum.edu/Dance_Center.