Riley Fest honors Columbia co-founder
By Kaci Watt, Staff Reporter
September 24, 2018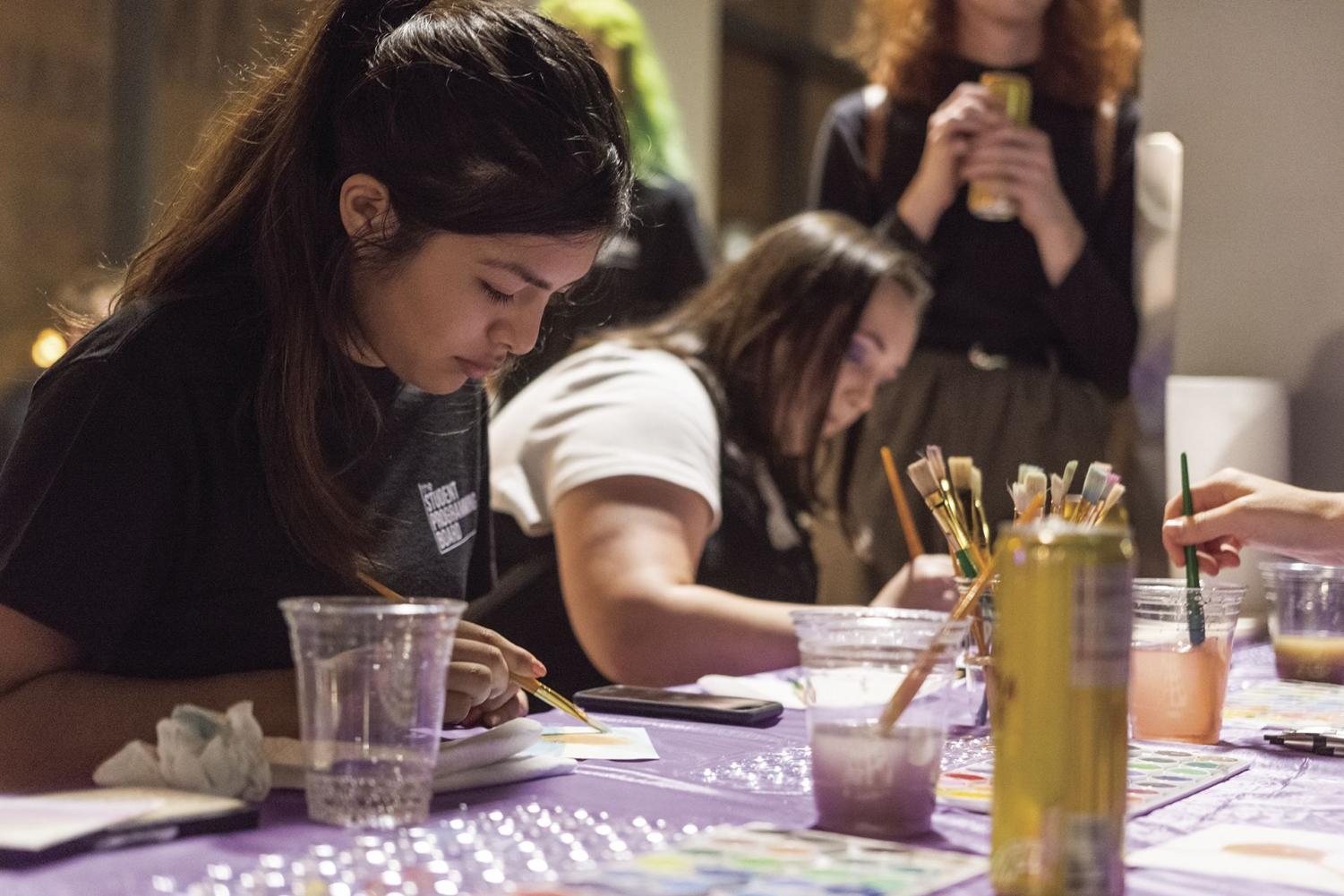 Amid music, food and exciting energy, Columbia students gathered to celebrate one of the college's co-founders. Riley Fest, a student-produced festival, returned to Columbia Sept. 20 to honor Ida Riley.
"Riley Fest is the sister event to Blood Ball. It is a festival honoring our other founder Ida Riley," said junior music business major and Student Programming Board President Madeline Brittingham."Its structure [was] a mini music festival with a sun and moon theme. The band Golden Sol [headlined] with DJ Heily B."
Riley Fest, which took place at 1104 S. Wabash Ave., has undergone many changes. According to Assistant Director of Student Activities Shannon Bourne, the festival was held once before and produced by the Student Organizations and Leadership Office and not students directly, like it was this year.
Brittingham attended the original Riley Fest her freshman year and wanted to bring back the experience for other students.
"I remember going and meeting a lot of new people," Brittingham said. "[I had] it on my Snapchat story, and two people that I had met at Convocation [saw] and came and hung out. [Riley Fest is] an opportunity to reinvigorate that energy that is at Convocation and Connections."
Honoring Ida Riley's legacy in a fun way, rather than a typical educational way, was important to Brittingham.
"We have Blood Ball every year, [but] we were founded by two amazing women. Let's honor both of them," Brittingham said.
Ida Riley dedicated her life to providing people the opportunity to seek education, Brittingham said.
The event also incorporated activities for students, such as tarot card readings, chakra bead bracelets, tie dye and watercolor postcards. Brittingham said the goal was to have a fun, relaxing throwback to summer before the cold weather.
According to Bourne, the incorporation of as many different students and student organizations was a priority for SPB.
"[SPB] wanted to kick [the year] off with a collaborative vibe," Bourne said."To start their first event working with a lot of other [student] organizations on campus [was] important to them."
The Columbia Renegades Hip- Hop Team gave a unique performance during the festival, according to junior social media and digital strategy major Jequil Ashford.
"I'm not kidding you, we did [the choreography] in one day. We had practice [Wednesday],  and we had to do new routines and formations all in two hours," Ashford said. "[Some] people who performed are people [who just] auditioned. We decided we [would] let [them] perform. We'll watch the video back and pick [the team] from there."
Sophomore exchange student Rita Bavanati said the dance performance was the highlight of her evening.
"I felt people's energy on stage. [It] was magnetic," Ashford said. "And it helps when the audience is screaming for you, too. It helps you to dance harder."
SPB will be hosting more events throughout the year, including a drag show during Columbia Weekend in October.
"[For] all of our events, [like Riley Fest], the end goal is for everyone to have fun," Brittingham said. "Even if just one person shows up, that's one person who had a good evening. [Riley Fest is] an opportunity for people to get to know each other and reach out a little bit more."