Kneeling for justice: a veteran's response to NFL protests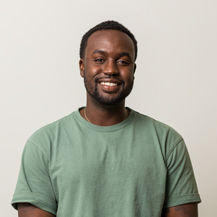 When Colin Kaepernick first protested during the national anthem on Aug. 14, 2016, I was stationed in Souda Bay, Greece. The game was broadcast at 3:00 a.m. there, so I was not watching football while I was serving my country.
I missed the controversy created by the protests, and when I was able to see what was happening, I simply could not understand what the big deal was.
Veterans rarely have opportunity to speak for themselves, but as a veteran, I am not offended by the NFL players' national anthem protests. Veterans support any form of democracy as long as it does not threaten the rights of citizens.
I decided to serve my country to defend the freedoms of all Americans, regardless of their cause. The Sailor's Creed, a pledge that every United States sailor knows, states: "I represent the fighting spirit of the Navy and those who have gone before me to defend freedom and democracy around the world."
When Kaepernick was asked by NFL media reporter Steve Wyche why he decided to kneel instead of stand with his hand over his heart during the 2016 NFL preseason, he responded: "I am not going to stand up to show pride in a flag for a country that oppresses black people and people of color. To me this is bigger than football and it would be selfish on my part to look the other way. There are bodies in the street and people getting paid leave and getting away with murder."
Two seasons later, misconceptions continue to swirl around the anthem protests. NFL owners unanimously approved a policy that would require players to stand, and if they did not, they would have to remain in the locker room. Players in violation would be subject to a fine. However, this policy was rescinded before the season because of outrage from the NFL's player association.
After more than two years, nearly 200 NFL players have taken a knee, stayed in the locker room or held up their right fist during the national anthem. In response, President Donald Trump took to Twitter to say these players were disrespecting the flag of the United States and the troops that serve our nation, according to a Feb. 4 Vox article. Trump told players protesting to get off the field and to find a country that works better for them.
What concerns me is not the protest, but the attempted censorship of people's voices. The idea that social status prevents someone from taking issue with injustice is a dangerous one. The foundations of democracy rest on equality and justice for all.
Freedom and democracy are basic rights guaranteed to every American citizen as stated under the U.S. Constitution. Anyone who chooses to protest an issue they care about has the freedom to do so. I served to ensure your freedom to demonstrate.