College counseling services help prevent suicide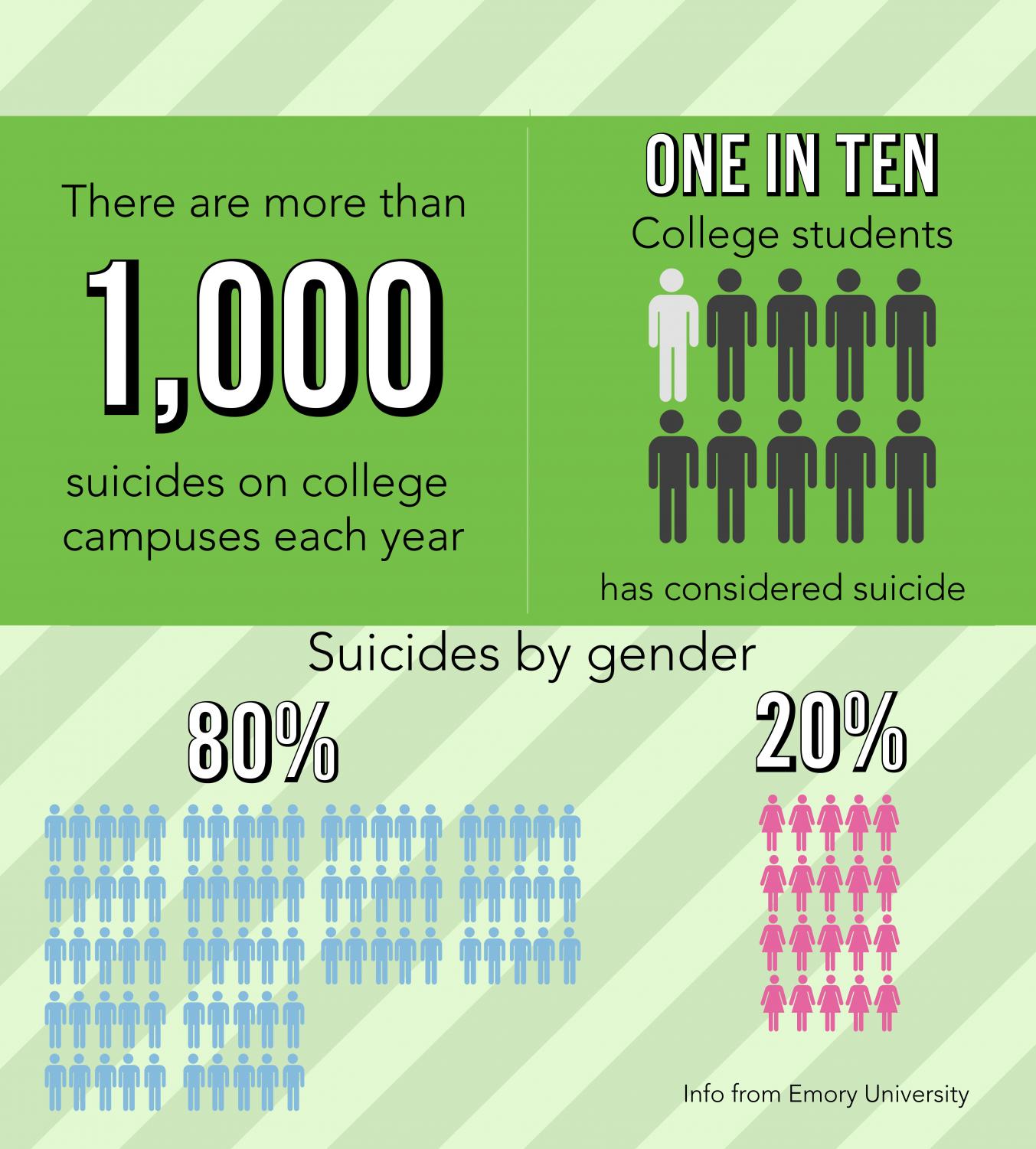 After the Oct. 29 suicide of a sophomore cinema art + science student, the issue of suicide and mental health has been widely discussed by the campus community.
Jeremy Hisaw, director of Counseling Services, said the death was the first ever in on-campus housing at Columbia and that suicide is not a prevalent problem on campus.
Nevertheless, he said the college's counseling services are always available to students who may need resources and that if students do not want to attend counseling sessions, there are other ways they can find help.
"If you are concerned about someone, you need to report it to the proper staff member or faculty member and let them handle it," Hisaw said. "We can't make anyone engage in mental health treatment, but we can make sure that we follow up with them, check in with them and insulate them as best we can and to the best of their wishes."
During the 2013–2014 academic year, the college provided more than 5,000 appointments to more than 1,000 students, the average student using six of 10 free sessions, Hisaw said.
When a student takes his or her life, the community often questions whether that person reached out for help and why they did or did not do so. Hisaw said therapy may not be helpful for everyone but that there are other ways to ask for assistance. Confiding in faculty and staff at the college is an option for students who need a resource, and Hisaw said he encourages students to monitor each other.
"Over the last few years, the stigma attached to [therapy] has lessened to a certain degree, but there still are students who do experience some shame about it," Hisaw said. "The key component to destigmatization is the education component. If students come in, they will get to see for themselves if it's a beneficial use of their time and if they get anything out if it."
Mark Kelly, vice president of Student Success, said since the recent suicide at Columbia, he and the administration have been making efforts to increase acceptance of the idea of using the college's counseling resources and foster an understanding that feelings of isolation and depression during college are common.
"The best thing we can do as a community is be attentive to our students, be open to them and encourage them to share their thoughts and feelings," Kelly said.
Kelly said though the college has always made efforts to educate students about on-campus resources, the administration is reexamining communication methods to increase awareness among students, faculty and staff. In addition to communication, the administration will also be implementing new methods of preparing faculty and staff to handle students' emotional health.
"It's important that we're very forthright and grappling with the issue of suicide on campuses," Kelly said. "What we need to do is normalize what is a very common feeling among college students at Columbia or at any college."
Most campuses across the country provide mental health facilities to assist students who may be suffering from depression and other mental illnesses, said Dr. Victor Schwartz, medical director at the Jed Foundation, an organization that works to prevent suicide among college students.
Each year, more than 1,000 college students commit suicide and one in 10 college students has considered doing so, according to a report sponsored by Emory University. Schwartz said although the suicide rate among college students is disturbingly high, the rate among people in the 18–25 age range who are not in college is even higher.
"People who are in college likely have a more organized social structure," Schwartz said. "In many cases, they have a greater sense of hopefulness about their futures."
Schwartz said Cornell University has seen more student suicides than most other colleges in recent years, which has fostered a perception that Ivy League and other elite, high-pressure institutions have a higher rate of suicide. However, he said there is no evidence to support that a college's academic ranking is related to its suicide rate. Much of the data that would show such an assumption are outdated and reflect institutions where the majority of students were white males, the most at-risk individuals, he said.
Although medical treatments are not always completely effective, Schwartz said counseling programs on college campuses help prevent suicide. He said there are many different models of college counseling services throughout the U.S. and that their operations depend on the institution and the monetary resources they have available.
"Sometimes schools are balancing between providing free services to make the front door accessible to students, but as a result, they can't afford to provide ongoing limitless care and have to work with services in the community," Schwartz said. "But there should be a way for students to get the level of care that they might need based on their clinical circumstances."