College addresses adjunct faculty teaching availability form issue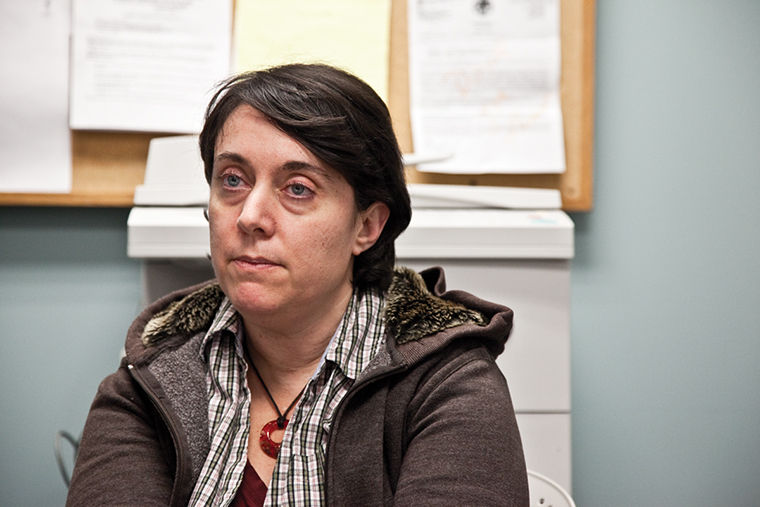 For the past few weeks, it looked as though some adjunct faculty members were in danger of not receiving teaching assignments for the Spring 2015 semester because they had not submitted teaching availability forms on time.
However, the college has resolved the issue and accommodated adjuncts who missed the deadline after weeks of uncertainty. Adjuncts were required to submit the forms, which outline their availability and teaching qualifications for the upcoming semester, by Sept. 15.
Diana Vallera, president of the Part-Time Faculty Union and an adjunct professor in the Photography Department, said she met with the college's administration in early October about the 15 adjunct professors who did not submit the form on time. She said this has happened before, but there were actually fewer adjunct faculty members who missed the deadline than in past years. Vallera said there are a multitude of reasons why P-fac professors did not submit forms on time, including technological issues that caused them to never receive notice, but that other members simply just forgot.
Although certain P-fac members did neglect to fill out the forms on time, Vallera said she worked with the college to accommodate them anyway, especially as there were extenuating circumstances.
"If part-timers didn't receive notice or if there was an emergency where they couldn't fill out the form, then of course the union would advocate to accept those forms with no penalty," Vallera said.
The college sent more than 1,500 email notices to all adjunct professors on Oct. 18 reminding them that the online teaching availability form portal opened Sept. 1 on OASIS and that members had until Sept. 15 to complete it. Vallera said email reminders were issued during the 15-day period that led up to the deadline.
She said the adjunct faculty contract outlines that if a member did not receive notice, then his or her tardiness would be waived and he or she would be allowed to submit a late form.
"The school sent out several reminders, and so did P-fac," Vallera said. "There should be plenty of time for filling out the availability forms."
Vallera said she and the college agreed that department chairs would be responsible for working directly with the affected faculty on a case-by-case basis to find teaching assignments for the Spring 2015 semester. However, she said priority will be given to members who complied with the deadline.
Because courses go live on OASIS on Oct. 27, Vallera said it was imperative to have this issue settled because students need to know which faculty member will be teaching the classes they register for.
"[The college] has to give a certain amount of time before the courses are going live so [students] they can see who's teaching the course so they can make adequate selections," Vallera said. "Even for the 15 late ones, it should be resolved before it goes live on OASIS."
Despite The Chronicle scheduling and confirming an interview with Stan Wearden, senior vice president and provost, to discuss the matter, the interview was cancelled. Instead, the college's Office of Communications & Marketing sent a statement in an Oct. 17 email.
"For a variety of reasons, a very small number of adjunct faculty communicated that they did not submit teaching availability forms for the spring semester despite being available to teach," the email read. "In the interest of time and in consideration of the fact that this was the second time using electronic forms, the college and P-fac agreed to reach out to those faculty members to confirm their availability and schedule themwherever possible."
The Chronicle also reached out to a number of affected adjuncts and two department heads, but none of them returned requests for comment.